Tony G Wins Big for ChipMeUp Bidders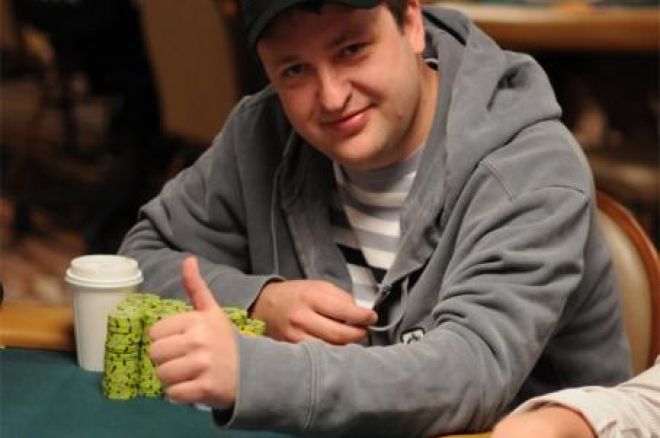 Although PokerNews.com's own Tony G has been riding high on a rush of success in Europe and Las Vegas recently, others are celebrating his triumphs as well. Tony has won bidders at ChipMeUp.PokerNews.com thousands in winnings. As well as staking a small army himself, Tony has come 3rd in an EPT High Rollers event and finished 10th in the big $40,000 event at the WSOP for his backers at ChipMeUp. He already has an impressive return on investment of 67.32% and total ChipMeUp winnings of $760,470. Now he's back for more! Shares of Tony's winnings are now on sale for WSOP events #40 and #49.
Once you've purchased your shares follow the latest stats and staking information on your event page. You can even chat live with other bidders using ChipMeUp's fast flowing "Shoutboxes".
In the Player Profile section, all staked players' detailed statistics are displayed, along with full detailed past results and all time return on investment information. This is also where backers can research and report on timely payment through a user powered feedback tool.
Shares of players are also available through exciting ChipMeUp auctions. It's easy to win an auction, you can win any auction with just one bid! Members can even transfer money directly from your online poker account to begin the bidding excitement instantly! ChipMeUp Signup is quick and easy.
Every day players around the world head to ChipMeUp.pokernews.com to buy and sell percentages of each other in online and live play. You can stake an up and coming grinder in a $5 MTT, a hot internet player in huge online competitions or back poker pros like Daniel Negreanu, Erik Seidel and Phil Ivey in the worlds biggest live events, it's up to you.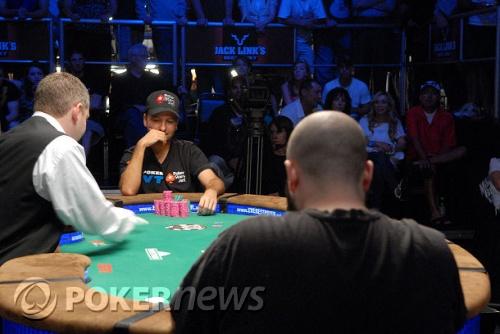 **Daniel Negreanu, Erik Seidel and Phil Ivey do not endorse, sponsor and is not associated or affiliated with PokerNews or ChipMeUp or it's products, services, promotions or auctions. they are not responsible for any prizes relating to this auction.
**World Series of Poker and WSOP are trademarks of Harrah's License Company, LLC ("Harrah's"). Harrah's does not sponsor or endorse, and is not associated or affiliated with PokerNews Ltd or its products, services, promotions or tournaments.