Poker News Briefs, July 16, 2009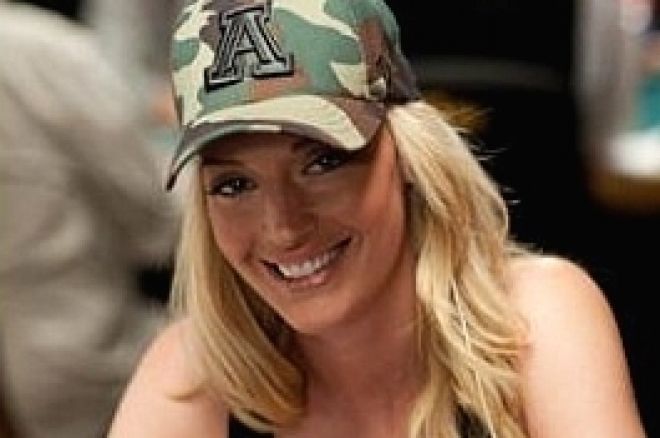 Lacey Jones Joins Absolute Pro Roster
One of the more marketable pro names in poker without an endorsement contract was snapped up when Lacey Jones signed a deal with Absolute Poker. The model-turned-poker-pro first experienced the game's thrills at a made-for-TV celebrity event in 2005, and became serious enough about the game in the following years to warrant the endorsement deal. Jones has several TV credits to her name, including appearances on "Entourage," "The O.C.," and "Las Vegas."
PPA Files Amicus Brief in Account Services Seizure Case
The Poker Players Alliance has filed an amicus ("friend of the court") brief with the United States District Court of Southern California, in connection with a motion filed by payment-processing firm Account Services Corporation which seeks to nullify the seizure of some $14 million in funds orchestrated by the U.S. Attorney's office of Southern New York. Friday's motion by Account Services' legal counsel challenges the seizure (part of which was done without a warrant) and seeks the return of the seized funds. Hearings have yet to be held in the matter.
Chinese Poker Movie to Include APT Macau Setting
The Asian Poker Tour's (ATP) upcoming stop in Macau is set to include a moviemaking first, as it's set to be filmed as part of a Chinese-language poker movie. ATP officials hope that scenes filmed at the August 12-23 Asian Poker Tour Macau Festival will do for poker in Asia what Rounders did for casual fans of the game in English-speaking countries. No word yet on which, if any, APT stars could land cameos or small roles in the film, with the APT's "Poker Pack" including JC Tran, Chino Rheem, Quinn Do, Steve Sung and others. The film is to be titled Poker King and will feature Chinese movie stars Louis Koo, Sean Lau Ching–Wan, Stephy Tang, Cherrie In and Josie Ho.