The Nightly Turbo: Justin Shronk Scholarship, Calling Out Michael Phelps, and More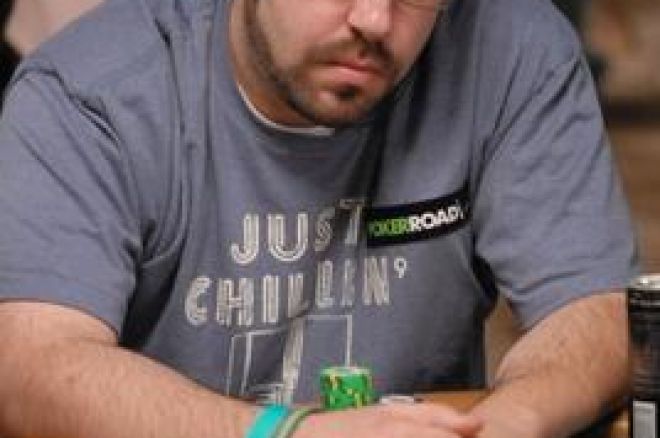 It's that time again. We've searched high and low to bring you the day's most relevant news stories. Hope you're doing something wise with all that extra time on your hands.
Justin Shronk Scholarship
Justin Shronk, a beloved member of the poker community, passed away in April of this year. It was a shock to the entire community and his family is keeping his memory alive while helping students in need.
A permanent, endowed scholarship fund has been created in Justin's memory at the School of Communications and Theater at Justin's alma mater, Temple University in Philadelphia, PA. The scholarship will provide support for students majoring in Broadcasting, Telecommunications, and Mass Media. Recipients of the scholarship must have financial need and its been asked that preferential treatment be given to a student that has one parent who is deceased, as Justin's father passed away while he was a student at Temple and they want to recognize the difficulties students in similar situations go through. Also, a recipient should exhibit some of the same characteristics that Justin did-a passion for media, great sense of humor and loyalty.
Read it at Pokerati
PokerStars Software Updates
PokerStars works hard every day to bring its players new and exciting features in the software. Here are some of the most recent upgrades to the software.
Auto Add-On for Rebuy Tournaments: If you forget easily or get anxious just waiting for the break to add on, you can just click "Auto Add-On" and PokerStars will do it for you.
Show Hole Cards When All-In (Ring Games): The default is now set to turn your face cards up when all players are all-in in a ring game, allowing you to see exactly how far behind you are prior to the turn, or river.
12-Hour Self Exclusion: This option lets you take a half day to relax if you need some time to cool off after a particularly wicked beat.
These are just some of the new upgrades. Read more at PokerStars.com
World Team Poker
While news of the World Team Poker was announced last month, the world's first professional poker sports league will launch today at The Bicycle Casino. Johnny Chan and other professional poker players will be on hand for the press event taking place tonight.
The event tonight will announce a scheduled challenge against Team Philippines and Team Mexico. They will also debut the signings of Toto Leonidas, who will be the captain for Team Philippines, and Mario Esquerra, who will captain Team Mexico. The roster for Team Vietnam will also be announced tonight.
World Team Poker is a new model of tournament poker that will feature the world's top players battling each other in international competition. Teams will consist of five players and will represent the respective countries of their captains. World Team Poker mixes team poker and international competition in hopes that the event could be compared to the "Olympics" of poker, lets hope our own Tony G gets involved, and he sends Ralph Perry back to Russia once again.
Events are scheduled for worldwide internet and television broadcasts in 2009 and 2010.
Calling Out Michael Phelps
It's been reported that APT officials are once again extending an invite to record breaking Olympian, Michael Phelps. An invite was extended last year while Phelps was in Beijing for the Olympics but nothing ever came of it.
It seems APT officials are needling the swimmer a little by saying, "We heard positive noises [speaking of last year's invite] but there was no sign of the human dolphin when they called 'shuffle up and deal.' We would like to extend this invite once again to you to come, all expenses paid, and take part in this showpiece poker event."
The letter vaguely references the trouble Phelps was in about 6 months ago saying, "Some media reports even suggest that you may have got in with the wrong crowd in the last 12 months – we promise to keep you out of trouble."
The APT is certainly doing what they can to spark the attention of Phelps. "The question remains is the newly rejuvenated human dolphin really a fish? We hope to find out!"
The Main Event in Macau runs from August 20 - 23, with satellites at a number of online poker rooms. We're not holding our breath, but we'd love to see Phleps holding his while on the felt.
Read the entire letter, and press release at MarketWire.com
Let us know how what you think of the Nightly Turbo, and be sure to become a fan of PokerNews on Facebook.