Weekend Survival Guide: George Clinton, PokerNinja and Restaurant Week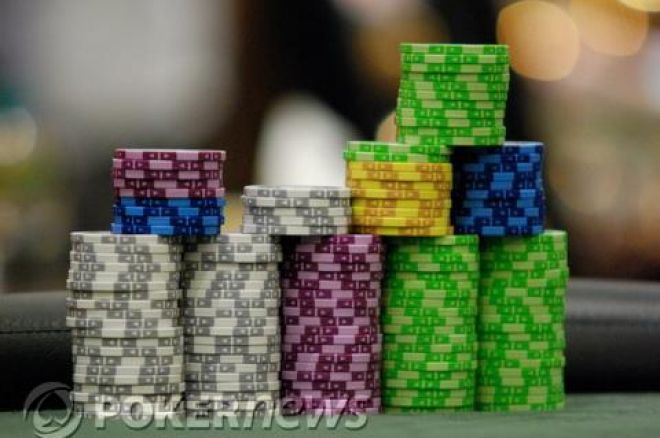 In honor of the impending weekend, PokerNews will be offering up a few ideas that will allow you to spend some of your hard-earned bankroll, because nothing's better than working hard but playing harder.
Go
For those of you visiting or living in Las Vegas, it is time to get your grub on as the city gets ready to celebrate Restaurant Week. Although the celebratory period runs from August 31 to Sept. 6, 2009, we want to give you the skinny so you can make reservations before the rest of the world realizes what's going on. This is the perfect time to sample delicacies at some of Las Vegas' finest eateries while helping to raise money for Three Square, a group dedicated to helping get food to those around the valley that need it the most. Considering that a majority of the city's best restaurants are offering spectacular deals, you have no excuse for not doing your part. Trust us, your stomach and your conscience will thank you later. To find out more about Three Square and to see the list of participating venues go to Dishlasvegas.org.
For those of you on the West Coast and near Los Angeles, a bevy of concerts are taking place that offer a little something-something for music aficionados. If you are into indie bands, check out Band of Horses (Pomona Fox Theatre) or Modest Mouse (The Grove in Anaheim) on Saturday and Mars Volta (Hollywood Palladium) on Sunday. Funk fans can get their grooves on Saturday night when George Clinton and the Parliament Funkadelic take over downtown L.A. (Club Nokia). If '80s rock is your thing, consider catching Def Leppard, Poison and Cheap Trick at the Verizon Wireless Amphitheater on Sunday night.
East Coast poker players that listen to club music are being given a special treat this weekend when world-renowned DJ/Producer/Remixer Paul Van Dyke graces Central Park's Rumsey Playfield on Saturday. If you know anything about dance music, then you already know that Van Dyke is the biggest name out there. This special gig is a solid value at $45, less than a 50 No Limit buy-in. Backed by LiveNation, you can expect plenty of theatrics and sick beats (the musical kind) from one of the world's top music artists. Buy tickets at Ticketmaster.com.
Buy
IPod/IPhone junkies should pick up the PocketDocket. Manufacturer SendStation offers IPod/IPhone users a Mini USB adapter. Considering that most of today's electronic devices use this type of connection, this handy little device (the world's smallest Mini USB-to-IPod adapter) enables users to sync or charge their Apple devices using the same cables, wall or car chargers used with digital cameras, portable hard drives and PDAs, among other devices. The PocketDocket also offers a 1/8-inch (3.5 mm) line-out jack (and audio cables) that allows users to connect a device to home or car stereos. The PocketDocket costs $30 (US). You can read more about it here.
If your love of poker confines you to the house, consider the ultimate poker game-room accessory with Poker Tek's Heads Up Challenge amusement table. Featured at this year's World Series of Poker, these unique video machines allow players to battle it out heads up, arcade style. By using a track ball and buttons designed to make game play easy, the people at Poker Tek have given poker aficionados a new toy that could prove profitable in the long run when they beat up on their unaware friends. Featuring a high-definition 19-inch LCD wide-screen table, this unique toy displays amazing real-time game graphics that are easy on the eyes. Check these bad boys out at PokerTek.com.
If maximizing online play is appealing (and why wouldn't it be), consider downloading TableNinja. This software (runs on both Pokerstars and Full Tilt) enables players to add hot keys that let a player bet/call/fold, bet percentages of a pot or go all-in. This nifty piece of software streamlines players' control and puts them in command of their own layouts. The software works with cash games, tournaments, Sit'n'Gos and it can be used to play Omaha, No Limit, and Pot Limit games. The PokerNinja has a number of other features that will speed things up for players but there are simply too many to list here. Make sure to carve a few minutes out of your day to check it out at PokerNinja.com and download their free trial version.
Watch
Today marks the debut of two horror flicks that are bound to leave you dizzy from the sheer carnage. Much to the delight of horror fans Rob Zombie is back, this time with his take on Halloween II. Get ready for some gruesome action as Michael Myers makes his return to the big screen. The other flick that will keep you tied to your seat is the fourth installment of the Final Destination series and you can bet that a number of the characters bite the dust in most dramatic fashion. Trailers for both The Final Destination and Halloween 2 will get you amped up.
Unless you've missed our last Weekend Survival Guide (and we know you haven't) you're already aware of the thoroughly entertaining [B]2 Months, 2 Two Million[/B], which is on G4TV Sunday nights. The show continues to build momentum as the guys do their best to reach their lofty goal. Although Dani "Ansky" Stern may be having the toughest time dragging pots, he is quickly earning a fan following thanks to his ability to turn embarrassing situations into stellar scores. In case you missed last week's episode, check out our recap of last week's show.
Play
Night owls who believe they stand a better chance of winning a tournament when they play with half-crocked tourists, consider taking advantage of the two "Midnight" tournaments in Atlantic City. Harrah's $68 +$12 tournament gives players $10,000 chips to start, and Trump Taj's $100 +$20 also offers 10,000 in chips and starts at 12:15 a.m. Pop over to Harrahs.com or TrumpTaj.com for details.
If you're on the West Coast, consider going to Commerce Casino for a personal VIP home game. This special party on the felt provides you and your crew with your own dealer, a VIP host and snacks. Considering there is no extra cost for setting this up as Commerce takes the traditional house rake, you have no excuse for sitting in the garage playing poker in a less suitable environment. Check out CommmerceCasino.com for more.
For those naughty sinners in Sin City, Bellagio offers punters a chance to rest after Friday's bender by hosting their $500 +$40 No Limit tournament at 2:00 p.m. Players start with $10,000 in chips and the levels are 40 minutes long. If the $500 seems a little steep, Sit'n'go satellites start at 9:00 a.m. and they give two winners entry into the $500. For more information go to Bellagio.com.