Chris Ferguson, Greg Raymer and Jason Alexander Headline Tonight's WSOP Main Event Coverage on ESPN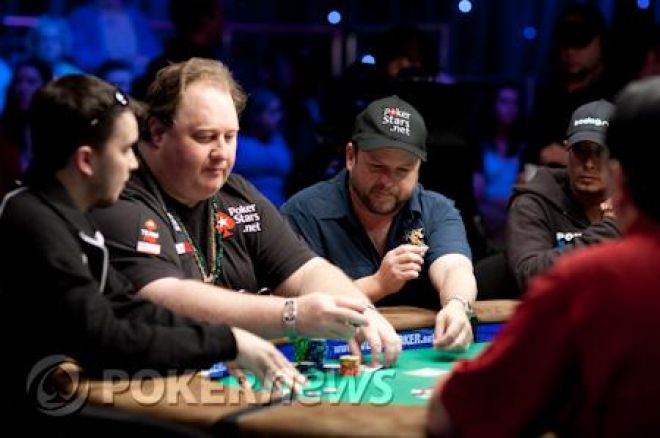 ESPN's World Series of Poker Main Event coverage enters its third week tonight with two back-to-back episodes premiering at 8:00 p.m. EDT. On tonight's broadcast, Hollywood takes on some of poker's most decorated champions as comedian Jason Alexander goes toe-to-toe with Greg Raymer at the featured table.
Seven former Main Event champions survived to play Day 2, including Chris "Jesus" Ferguson, who will be featured in hour one. Also getting in some TV face time are Phil Laak, Jennifer Tilly, Mike Matusow, and Everybody Loves Raymond's Brad Garrett.
As hour two unfolds, Raymer, Matusow and Ferguson set their sights on the final table while Alexander and Garrett set out to prove that their poker skills are no laughing matter.
If you're still thirsty for more, make sure to check out ESPN.com's The Inside Deal hosted by ESPN poker editor Andrew Feldman, ESPN the Magazine contributor Laura Lane and ESPN.com columnist Bernard Lee. Today's show features appearances from Victor Ramdin and Adam "Roothlus" Levy. Ramdin will discuss how he got his start in the game and what he's learned from his poker mentor, Phil Ivey.
Feldman is thrilled with the show's progress. "The show continues to come together well and with big names such as Daniel Negreanu, Joe Sebok, Greg Raymer, and Steve Begleiter coming on the show soon, we're excited for the next few months," he said.
The WSOP Main Event airs tonight on ESPN, and for the latest episode of The Inside Deal, hit up ESPN.com.