Pokernews Playlist: Volume #8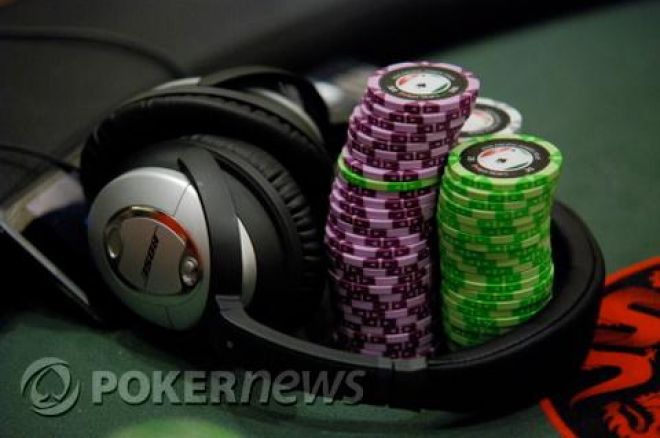 For both serious and casual online poker players, Sundays are (hopefully) a long grind. For those who don't want to play in a meditative state, music can be the perfect middle ground between total silence and the distraction of television. Don't know what to listen to? Let us take care of that. This week features some driving beats that will help you conquer the field.
Firing Up
During the early stages of a tournament it is important to set the tone and arguably the best way to do this is to play songs that will put you in the right mind-set for the day's action.
"My Way" - Limp Bizkit (DJ Premiere Remix): Let players know its either your way or the highway.
"War Pigs" - Black Sabbath: This classic metal anthem will help you get down and dirty with the field.
"Eye of the Tiger" - Survivor: Yes, there is a tinge of cheesiness to this song but who can argue the need to keep your eyes on the prize?
"This Time" - P.O.D.: Time to wreak some havoc on your foes and this tune will remind you that you are a chip stack killer.
"Eminence Front" - The Who: Don't be fooled, you have the skills to pay the bills and this rock and roll jam will help pump up your ego.
The Bubble
It's time to take advantage of the money bubble. These wicked tracks will help you pick up chips while you capitalize on your opponent's tight play as you pick them apart one by one.
"Numb & Encore" - Linkin Park and Jay-Z: This sick mix of dark beats with Hova's signature style of rapping will inspire you.
"Anxiety" - Black Eyed Peas (with Papa Roach): Give it as good as you get it!
"Burn" - The Cure: This theme from The Crow soundtrack is arguably the group's hardest effort and it is perfect for getting the blood pumping as you stare into your opponent's soul.
"Houses of the Holy" - Led Zeppelin: It's time to enter the poker promised land. Step up your game with this beauty.
"Radar Love" - Golden Earing: You can see the finish line. Shift gears and zoom past the rest of the field.
Taking it Down
You've made the final table and you need to switch things up a bit so you can properly bleed your opponents on your way to the first place cash. These tracks will get you there.
"Can't Stop" - Red Hot Chili Peppers: 'Nuff said.
"Gotta Getaway" - The Offspring: Take this tourney down and you'll be sipping Mai-tais on a a tropical island.
"The Hand That Feeds You" - Nine Inch Nails: Make everyone pay for their mistakes while jamming to this Trent Reznor ditty.
"Boulevard of Broken Dreams" - Green Day: It's time to shatter some dreams so let this inspirational track help you as you send players to the walk of shame.
"Like a Stone" - Audioslave: The end is near, man up with this tune as you conquer the rest of the final table.
With any luck, this Sunday finds you a few dollars richer. Check back each Sunday as we bring you fresh playlists to get you through poker's toughest day of the week.
Don't forget to follow us on twitter, and be sure to sign up for your very own account at Blogs.Pokernews.com.