Sports Legend Challenge Postpones its Inaugural Event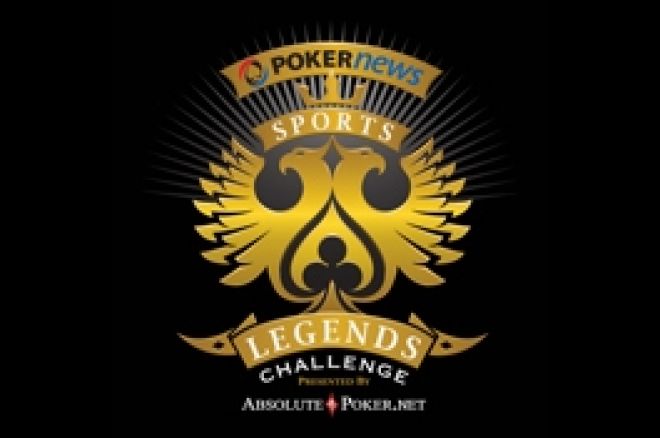 According to a press release from the people behind the Sports Legends Challenge, the event filled with celebrities and poker pros, will be moved to a new venue that won't take place until 2010. Originally set for this September, the Sports Legend Challenge has received a lot of press thanks to their aggressive public relations campaign and a sponsorship from PokerNews.
"While the decision to reschedule the inaugural event was not an easy one," said Bruce Bibbero, Sports Legends Challenge CEO, "There is no doubt that it is the best possible decision to help ensure the program's ultimate success."
Although a new venue and dates have yet to be finalized, Bibbero is confident this was the right move for the fledgling event. "Change is never easy, but virtually everyone associated with the event recognizes that the first priority is to preserve the essence of the concept -– poker and sports fans enjoying unprecedented interaction with their sports and poker heroes," he said.
Those who won seats or those who bought their entry have nothing to worry about as the Sports Legends Challenge is honoring all prior entries for the rescheduled event. According to the press release, organizers anticipate a major press event within the next few weeks to announce the new location and dates.
Although this has been a rocky start for this interesting venture, a silver lining may lie ahead. "In addition to the logistical changes, it is also an opportunity to respond to specific input from the poker world," said Sports Legends Challenge President, Larry Lubin. "In discussions with players and poker pros around the world, it became clear that adding a guaranteed prize pool will be a major step forward."
While we have no satellite schedule, you may as well go ahead and sign up for an Absolute Poker account to be on the safe side.