The International Poker Players Association Announces Format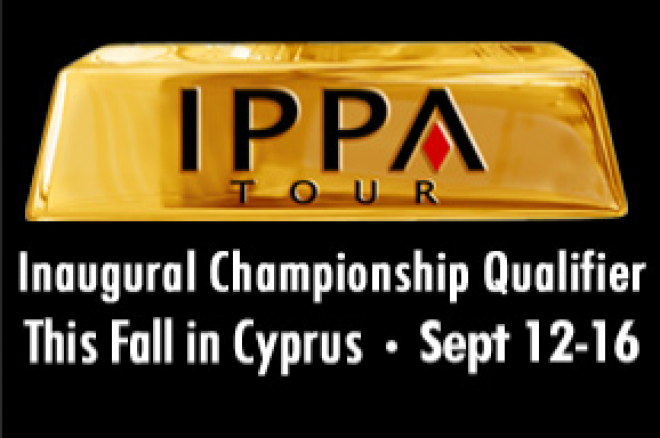 A new player has arrived on the traveling tournament scene thanks to high-stakes player Yosh Nakano and company. The International Poker Players Association is set to launch its inaugural season as the tournament series makes its debut in Cyprus. Featuring a mixed-games format with several rounds of No Limit during each of the four days of play, this series was designed to find the best all-around player unlike other tournament formats that feature a winner who may or may not be a winning player over the long run.
Starting with the first IPPA tour stop in Cyprus at the Merit Hotel and Casino, players will get a chance to turn $1,800 into millions. For Round One ($5,000 chips), players will pay the $1,800 hoping to win their shootout and advance to Round Two ($40,000 chips). Those that win their tables will get a $12,500 seat. Those who bust out early can rebuy into Round Two by paying for a $12,500 seat. Players will then battle it out until they reach the eight-player Third Round ($400,000 chips).
The winner of the final table will advance to the IPPA Tour Championship where he or she will face off against 47 opponents in the invitation-only $250,000 buy-in that features H.O.R.S.E. and two rounds of No Limit hold'em. Players that make the 48-person invitational will be fighting for an absurd $5 million first-place prize. Second place will take $2.5 million while the other six final table members take home $500,000.
According to Nakano, the IPPA's goal is to establish a tour that will let the cream rise to the top. "We wanted to produce a high-end poker tournament that offered a big buy-in event with quality play. We felt that we could do a good job at putting an event together that would provide the best all-around player in the world."
In case you can't make it to Cyprus, don't fret because more tour stops will be announced in the upcoming weeks including the location of the Grand Championship. In case you fail to win a seat at one of the IPPA's tour stops, there will also be Super Satellites for seats to the Grand Championship at partnering venues in the near future.
For more information go to Ippatour.com, and be sure to become our fan on Facebook.