The Weekly Turbo: Face the Ace Problems, The Poker Star, and A Clown in Space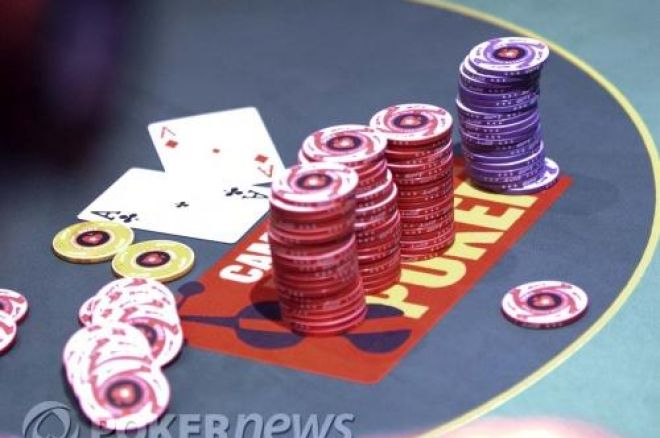 The work week can get overwhelming, and not everyone has the time to dive headfirst into the poker world's top stories every day. Weekend warriors rejoice! You've just flopped the nuts because the Nightly Turbo is introducing a special weekly edition. Prepare for a finger cramp after all the scrolling and clicking that you'll do, but unlike the Sunday paper, the Weekly Turbo won't be littered around your living room for the next week.
Face the Ace Facing Problems
We've never pitched a television show idea to a major network, but if we did and the network rejected it and then after two years that major network used our idea and it flopped — well, we'd be a little upset, but probably not $85 million worth of upset.
Brandon McSmith has decided to sue NBC for $85 million. Face the Ace hasn't been doing so well in the ratings. In fact, the show did worse on Saturday than a rerun of Finding Nemo. Maybe McSmith should count that rejection two years ago as a blessing in disguise.
Read more at TMZ.com.
Ladies Event Won...By A Man
The Ladies Event at the Borgata Poker Open was won by a man. Abraham Korotki entered the Ladies Event, presumably to make a point, and ended up winning the event. A thread on Two Plus Two was started and has taken off in a heated debate. We're all for making a point, but this is along the same lines as the guy who decided to sue Hooters because it wouldn't hire him as a server.
There are of course two sides to the argument. One side thinks there shouldn't be any ladies tournaments because they are discriminatory and the other side says that it's just a way for the ladies to feel more comfortable in a sport that is dominated by men. We think that the more people who are exposed to poker, the better, whether it's an all-ladies event or people are playing poker hoisted 50 meters in the air.
The last woman standing for the event was Nicole Rowe, who took home over $11,000 for her second-place finish. Rowe, who has been diagnosed with breast cancer, said, "It was 16 hours of being cancer free, a diversion from my reality." She will donate $500 of her winnings to breast cancer research and use the rest for her surgery. Korotki also said he would donate part of his winnings to breast cancer research as well.
The Borgata Poker Open Blog has more.
Asia Pacific Poker Tour Seoul Postponed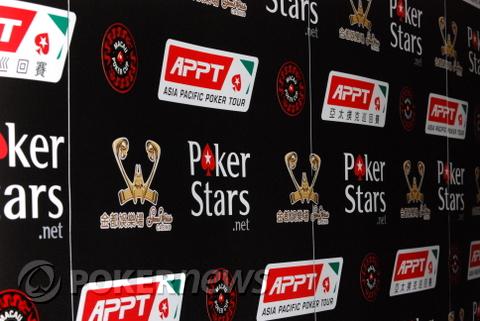 If you're headed to South Korea in the next few days for the PokerStars.net APPT, you should probably cancel your ticket. PokerStars.net has postponed the event that was scheduled for September 17 through 20 at the 7-Luck Casino.
Apparently, the casino was renovating the third floor specifically for hosting the tournament and those renovations aren't complete yet. Tournament planners thought about using milk crates and cardboard boxes for tables to get the show on the road but decided against it. The event will be rescheduled when the construction is complete.
The next APPT event is scheduled for October 14 through 18 in Auckland, New Zealand, and you can win your way there on PokerStars, so go sign up for an account.
You Heard it Here First
We can't confirm this just yet, but a little birdie told us that Betfair is getting ready to abandon its software platform and join the OnGame Network. With Betfair already one of the world's largest sports books, the influx of gamblers will mean a huge boost to the OnGame Network.
When will it all go down? You'll just have to check back with us to find out. In the meantime, sign up for a Betfair account for a nice bankroll bonus.
A New SportsStar for PokerStars
PokerStars doesn't sit on the couch with a tub of ice cream watching sappy movies after a break-up, they get right back in there and find someone else. On the heels of Isabelle Mercier's break-up (she doesn't mope around either) with PokerStars, the online poker giant has signed Fatima Moreira de Melo.
Fatima Moreira de Melo is a Dutch field hockey star and led the Dutch national team to a gold medal at the Beijing Olympics. De Melo has played 191 international matches and scored 30 times during her career, that's 30 more times than any of you will ever score with her. She joins Boris Becker, Mats Sundin, Sebastien Chabal, and Sami Selio on the SportsStars roster.
We've never heard of Fatima until now, but after seeing these photos on Wicked Chops Poker, we bet we'll be seeing her a lot more.
High Stakesaments
Season six of High Stakes Poker has been "green-lighted" and will begin filming in November with plans to fill your HSP prescription in February 2010. Season five brought us appearances by Ilari "Ziigmund" Sahamies and the guy who simply ran over everyone at the table, Tom "durrrr" Dwan.
You may remember Barry Greenstein's now infamous catchphrases "LOL donkaments" and "Math is idiotic" that he said to raise money for the charity Children's Incorporated. Well, this season, he won't leave us wondering. "Bling Blang Blaow" is Greenstein's money-maker this season and because we know you can't get enough of the video — here you go.
The Poker Star
You can't blame PokerStars for wanting in on all the poker-on-TV action. The Poker Star will take 11 contestants and pit them against each other on the felt to see who has what it takes to be the next poker superstar in Australia.
Contestants will be playing for $100,000 and a PokerStars sponsorship. The winner will also be mentored by 2005 World Series of Poker Main Event Champion, PokerStars Pro, and host of the show, Joe Hachem.
Over 18,000 people applied for the show. Most contestants were hand-picked by Hachem and ranged from a 60-year-old war veteran to a 24-year-old former ballerina. We wonder if she'll be able to elevé right to the winner's circle. The Poker Star will air on One HD in Australia next Saturday night.
Read what Joe had to say about The Poker Star in the Sydney Morning Herald.
An Orbit for Guy
The orbit Guy Laliberte will take later this month will be a bit different than the orbits many of us are used to at the poker table. The 50-year-old Cirque de Soleil founder has paid $35 million for his blast into space and will be spending more time up there than he has in the high-stakes poker games lately.
He'll be shacking up with the astronauts at the Space Station for 12 days. While he's there, he plans to lighten things up, as if zero gravity hasn't already. He'll bring red clown noses with him and pass them out to all the astronauts. It's not all fun and games, though, as he'll be hosting the first multimedia event from the station to bring awareness to drinking water problems around the world.
"This is the symbol of my mission, but it will also remind me that I should never forget I was once a kid," said Laliberte, who has been dubbed "the first clown in space."
To read more and see Guy with a clown nose, check out NPR.com.
Ever wonder what Lock, Stock and Two Smoking Barrels has to do with poker? We tell you in From the Big Screen to the Final Table.
ChipMeUp is making some poker players very profitable. If you don't know what it is or want to find out more read Financial Returns Continue for ChipMeUp Investors.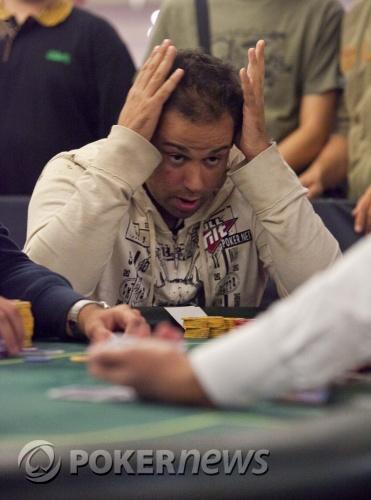 We're sure by now you've all heard about the controversy surrounding a hand Roland De Wolfe was involved in at the EPT Barcelona. The hand makes us ask the question: Where is the Gamesmanship?