PokerNews Op-Ed: Hand History Analysis Has and Always Will Be Part of Poker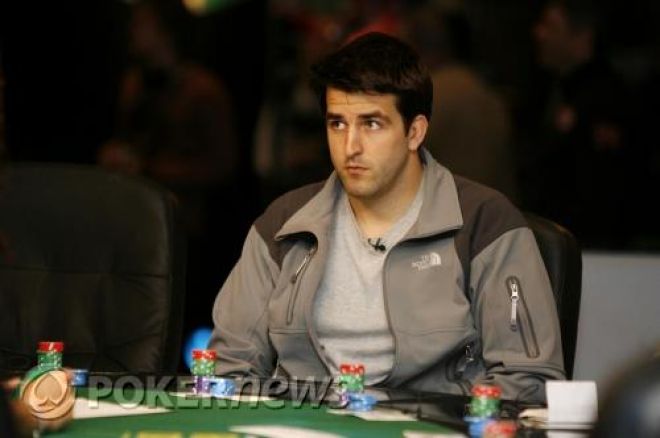 He may be heading home from Cornell University on winter break with an extra $4.2 million in his bank account, but Brian Hastings is biting his tongue right now. Three thousand miles west in Santa Barbara, Brian Townsend's perpetually furrowed brow has a new crease, his triumphant 2009 comeback now tainted by his friend and business partner's record-setting win against Isildur1. It's hard not to compare Hastings and Townsend's present situation with that of the infamous M.I.T. blackjack team and although the CardRunners duo did not suffer the physical wounds of a casino "back room," their reputations in the poker community are being hammered by accusations of collusion. This, when all they really did was use their brains and engage in the same hand-sharing rituals that have gone on since the days of Wild Bill Hickok. Their little saloon chat just had the benefit of technology.
If only Hastings hadn't shown his hand in that interview with ESPN.com. Hastings blew it when he decided to give up the details about the extensive prep work he did before his $4.2 million match with Isildur1.
"We've done quite a bit of studying of his habits," Hastings said. "Honestly, I give most of the credit to Brian Townsend here. I mean, Brian is honestly the hardest worker I know in poker. He analyzed a database of heads-up hands that Isildur1 had played and constructed ranges of what Isildur1 was doing in certain spots.
"In a way, I feel bad that it wasn't Brian who got this win instead of me. Obviously I'm happy and I'll take it, but Brian did a ton of work. The three of us discussed a ton of hands and the reports that Brian made, so I'm very thankful to him and to Cole (South) as well."
Whether Hastings put his strategy out there publicly in a "look-how-smart-we-are" display of poker nerd hubris, or whether it was a simple case of verbal vomit, this was his fatal mistake. Neither he nor Townsend would be worrying about the consequences they're now facing, the least of which is having their Full Tilt "red pro" status suspended for a month. This budding scandal taints CardRunners, the poker training site they have spent so much time and effort building, not to mention their own metagame against Isildur1 should he ever re-appear on Full Tilt. However, based on the thoughts Isildur1 shared yesterday with our own Matthew Parvis, that possibility now seems extremely unlikely.
But this whole thing should be a nonstory. And if Isildur1 wasn't such a revered, even God-like figure among online poker players and fans, it might be.
Players have always shared information on their opponents with friends, whether it was Doyle Brunson and Puggy Pearson chatting over a buffet on Fremont Street in 1976 or a group of posters on TwoPlusTwo discussing the tendencies of a regular in their $5/10 no-limit game. Technology just makes this process far easier now. It will always go on, no matter what measures online sites take to try and regulate it. There will always be a workaround.
It's not to say that Full Tilt Poker hasn't taken actions to curtail massive data mining on their site. Most notably, their July 9, 2009 software update prevented players from importing "observed" hands into tracking databases, leaving them with only the ability to import the hands they had actually played. However, sites like Poker Table Ratings are still able to track hands at all limits and make them publicly available.
The gap between casual players and those who really put the time in to analyze their play is growing wider every day. And much like how the casinos weren't keen on the M.I.T. kids who used their own mathematical aptitude to crack blackjack, those who can't fathom going to the trouble of such an extensive level of analysis of an opponent are attacking Hastings and Townsend.
Online poker is evolving, and everyone needs to realize this. It is a far different game now than it was before the UIGEA robbed casual American players of the ease of making online deposits. With less fish in the sea and a more educated player pool, it now takes far more diligence, study, and analysis to win than it ever has before. Winning players understand this. Losing players just have a hard time accepting it.
What's your take on the situation? Let us know below or in our forums, and be sure to follow us on Twitter and Facebook.