PokerNews Op-Ed: Top 10 Influential Books That Improved My Poker Game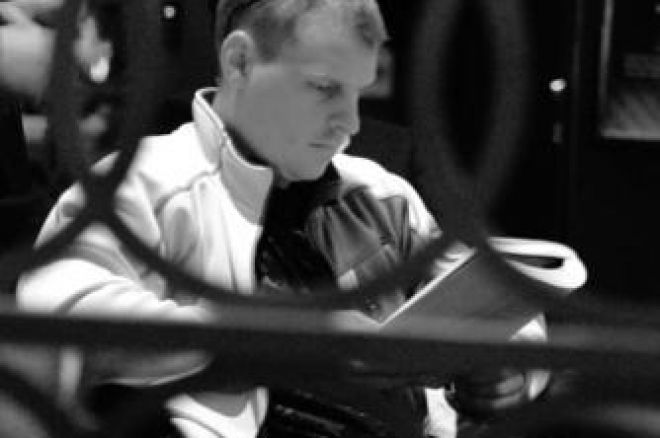 Reading is the path to enlightenment. It doesn't matter whether it's online poker or life. You have to frequently read and reread in order to hone your poker skills. I'm not just talking about poker books. A wealth of knowledge on a spectrum of topics is well within grasp, but you have to take the first steps and crack open a book.
A friend of mine is a relative newcomer to poker. He asked me for reading suggestions, so I decided to share ten books in my personal library that heavily influenced me as a poker player. Five of them directly focus on strategy and becoming a better poker player. Many of those books are main staples in the literary diet of poker players. The other five have nothing to do with poker strategy. However, the themes and characters inspired me because I was able to extract information that I learned from those books and apply it to my poker game.
So here are ten books that heavily influenced me as a poker player.
1. Super System. The 1979 tome by Doyle Brunson is an obvious first choice. Brunson lays the groundwork for "power poker" and a style that would revolutionize no-limit Texas hold'em. He also invited his closest friends (Chip Reese, Bobby Baldwin, Mike Caro, and David Sklansky) to share their secrets about beating other games.
The chapter written by Reese resonates as the definitive chapter on stud poker strategy. Both "Super System" and the long-awaited sequel "Super System 2" can be found on the shelves of almost every poker player in the world.
The reach of Brunson's words of wisdom is immense. His volumes have been translated into over a dozen languages. No wonder "Super System" is considered the Holy Bible for poker players. Brunson's rhetoric transformed how future generations will approach the game of poker.
2. Harrington on Hold'em (Vol. I and Vol II). I never realized how bad a tournament player I was until I read "Harrington on Hold'em", written by former WSOP Main Event Champion Dan Harrington.
Two influential books about tournament play that Harrington wrote were published at around the same time I started to seriously play MTTs. The first volume, "Strategic Play," focused on how to build a stack in a tournament. His highly anticipated second volume, "End Game," was the first book that introduced the "M" concept (invented by Paul Magriel) about how to play hands with regard to stack sizes in relation to the blinds. Harrington wrote extensively about short-handed play leading up to a heads-up match. I even applied his strategies and techniques in "End Game" at SNGs in addition to MTTs.
3. The Poker Mindset. This book will not explain the nuts and bolts of poker strategy; however, "The Poker Mindset" outlines the attitudes you need to become a successful poker player. This essential piece of poker education, penned by Ian Taylor and Matthew Hilger, is perfect for skilled players who are unable to control their emotional swings.
Simply put, poker players are humans and rarely play under optimal conditions. "The Poker Mindset" delves deep into the psyche and helps players overcome their emotions at the tables. Hilger's and Taylor's book gets credit for helping me shrug off megatilt at the tables.
4. Ace on the River. Barry Greenstein is not going to sugarcoat the necessary steps that an amateur or low-level pro needs to develop in order to become a consummate professional. He shares real-life experiences about his rise through the ranks of professional poker.
Greenstein explains how his initial setbacks and hardships made him a better player. He also weaves amazing stories about his peers as examples of what you should do and not do as a pro. His frank assessment of the pitfalls of the "pro's life" is a topic that I had never seen covered in a poker book. As I said, Greenstein is not going to pull any punches and tells you the raw truth.
5. The Theory of Poker. David Sklansky penned one of the most honest and straightforward books about poker theory. Many other books bombard you with strategy and what you must do in specific situations; however, "The Theory of Poker" forces you to think instead of acting like a robot.
"The Theory of Poker" was the first book I read that encapsulated the "it depends" mantra of today's poker players. Sklansky challenged you to consider all of the variables involved before you acted.
6. The Art of War. The most popular treatise on war and military strategy, this book dates back to the sixth century B.C. Written by Chinese general Sun Tzu, "The Art of War," is divided into 13 chapters with a primary focus on adapting to changing battlefield conditions.
Sun Tzu's teachings have influenced several of the most successful and powerful people in the world, including the top U.S. military brass, Wall Street bankers, NFL coaches, Hollywood executives, and professional poker players.
My favorite line is something I constantly remind myself of before I sit down at the poker table, "If you know neither yourself nor your enemy, you will always endanger yourself."
7. The Warrior Within. Bruce Lee is most known for his career as an actor or a Kung-fu champion, but many people are unaware of Lee the poet and philosopher.
Fellow PokerNews writer Michael Friedman recommended Lee's fascinating book about discipline, knowing thyself and living the Zen life. Lee melded Eastern and Western teachings into a personal philosophy that focuses on overcoming adversity and adapting to changing circumstances. I could not think of a better book to help prepare you mentally for a street fight or a career in professional poker.
8. Zen and the Art of Motorcycle Maintenance. A torn and frayed copy of Robert Pirsig's novel has been sitting on my shelf for almost two decades. "Zen and the Art of Motorcycle Maintenance" was the first book I read that drew me into metaphysics and Greek philosophy.
Pirsig's characters break down the notion of classical versus romantic views of life as one man sets out on a quest for truth while teaching motorcycle maintenance to his son along the way.
I have only one disclaimer — if you have a limited knowledge of Greek philosophy, you might want to brush up a bit before reading this book.
9. The Biggest Game in Town. Al Alvarez was the reason I wanted to explore poker writing. The British writer eloquently weaved the pulsating events of the World Series of Poker and the dingy downtown Las Vegas gambling scene into the most significant work of gambling literature.
Every sentence in "The Biggest Game in Town" can be a standalone line of poetry. Alvarez aptly described the light and dark side of the gambling universe. Sure, the poker world contains many morally reprehensible entities, but Alvarez also sheds light on poker's aesthetic beauty and the art form of professional gambling.
10. The Gambler. Fyodor Dostoevsky is not just one of my favorite authors, but the Russian was plagued with a degenerate gambling problem. He's the T.J. Cloutier of Russian existentialism.
In 1867, Dostoevsky completed the novella under duress. He rushed "The Gambler" in order to pay off gambling debts. The finished product echoes Dostoevsky's own addiction to roulette. His vivacious characters are a vehicle to describe his caustic fascination with roulette and the dizzying spiral of debauchery that ensued when he sunk into deep debt caused by his staggering gambling loses. "The Gambler" is a confession as much as a warning sign.
Read more of Dr. Pauly's work at TaoPoker.com, and follow us on Twitter while you're at it.