The PokerNews Mailbag: Poker Tournaments, Player Backing, and More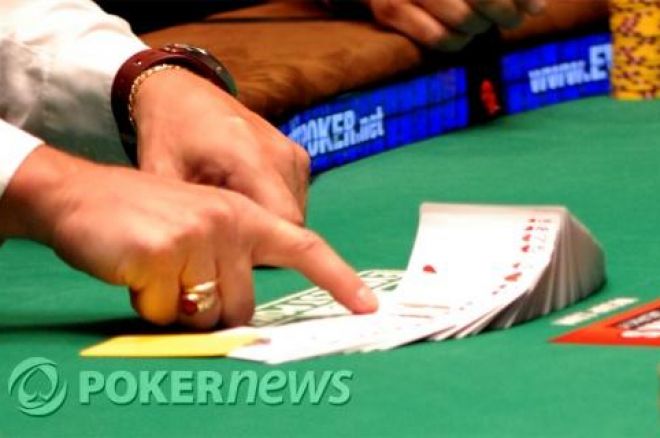 Yes folks, I'm back to answer your questions. In this week's mailbag we'll tackle how to select a poker tournament to try and "satellite" into, whether or not the best poker players in the world are really just wealthy to begin with, and how "backing" agreements work.
With so many poker tournaments around the world, how should I decide which ones to try to win seats for? --Joesph, Raleigh, N.C.
It's definitely a blessing that so many tours keep popping up around the globe. In addition to juggernauts like the World Series of Poker, the World Poker Tour and the PokerStars European Poker Tour, the addition of the Asia Pacific Poker Tour and the Latin American Poker Tour in the past few years, and now the addition of even more local tours like the United Kingdom & Ireland Poker Tour and the Australia New Zealand Poker Tour just keep giving players tons of options.
All work and family responsibilities aside, if I were to choose how to spend my money trying to win seats, I would look for destinations that I really wanted to see around the world. You can experience exotic locations thanks to poker tournaments, and, lets face it, although everyone wants to win these events when they travel so far, the odds of winning are not in your favor. So, make sure you pick a destination you really would love to experience outside of the poker room.
If you are into snow and skiing, check out the EPT stop in Austria. If you are interested in being in a city center with lots to do and lots of culture, check out the Aussie Millions in Melbourne. If all you want to do is play poker, then consider a tour that stops in Las Vegas like the World Poker Tour.
This is honestly a great time to be a poker enthusiast because there really is no industry that is not only opening the doors to financial success for many, but is also opening the world to so many people who may not have felt that traveling the world was an option.
Are the top players really that good, or do they just have more money to burn then most? --Arnold, Toledo, Ohio
I hate to crush your dreams here, but the top players in the world really are that good. If you look at some of the best, they did not immediately sit down at the $200/$400 games and start winning. They ground their way up the ranks one level at a time. Take a guy like Tom "durrrr" Dwan, for example. He deposited fifty bucks into a poker account to get his start and he ran it up to millions.
Don't get me wrong. A big score or a run of good fortune never hurts. Most top pros will tell you that. Often it's a big tournament win or an extremely hot couple of months that allows players to jump from mid-stakes to high-stakes, but most who attempt to play at the highest stakes fail.
Let's take "Isildur1", for example. This is obviously an extremely successful player at the limits he was playing prior to jumping into the nosebleed action, and he found success quickly when he did move up, winning millions in the process. However, once the game's elite had a chance to study and play Isildur1 on a regular basis, we began to see a massive downswing resulting in what is believed to be the busting of his Full Tilt account. That doesn't mean Isildur1 won't ever be an elite player per say, but it does mean he isn't one right now.
Of course, there will always be fresh faces that enter these big games to try to play on the highest level, but it certainly is not a huge bankroll that will sustain them. It is thinking and playing on an elite level that is the difference between having a giant bankroll — and losing a giant bankroll.
I hear about players who are "backed" and in "make-up." But, what does this actually mean?-- Ian, Toronto, Canada
Playing poker professionally is not an easy career choice. If you looked at the costs of playing professionally on the tournament circuit, you would see that you are looking at about $500,000 minimum to pay for your buy-ins, travel and expenses. This is just too much money for a majority of players these days.
When players get "backed" or "staked," they essentially have someone investing in them as poker players. The investor buys them into tournaments for a percentage of the winnings. These deals can vary greatly, as do all financial agreements, but usually the "backer" is responsible for all the loss, and is entitled to a larger portion of the winnings.
"Make-up" is money what gets paid back to an investor before dividing the winnings. Let's say you were backed by someone who gave you a 70%/30% deal with make-up, and you played in ten $10,000 buy-in tournaments during the year totaling $100,000 invested. Say you didn't cash in the first nine times, but you won the tenth tournament for a $600,000 score. First, you would have to pay your backer the make-up, which would be the $100,000 invested in you. Then you would receive 30% of the remaining $500,000 and your backer would get 70% of that $500,000.
Obviously, there are pros and cons to getting staked in tournaments, but it can be a very profitable business for those who are wise in selecting whom to invest in. It can also be a great way for some of the lesser-known talented players to get started.
Want to have your questions answered? Fire away to editor@pokernews.com. Follow us on Twitter for up-to-the-minute news, and also become our fan on Facebook.