The Weekly Turbo: Assault at the Poker Table, a Singing Poker Player, and More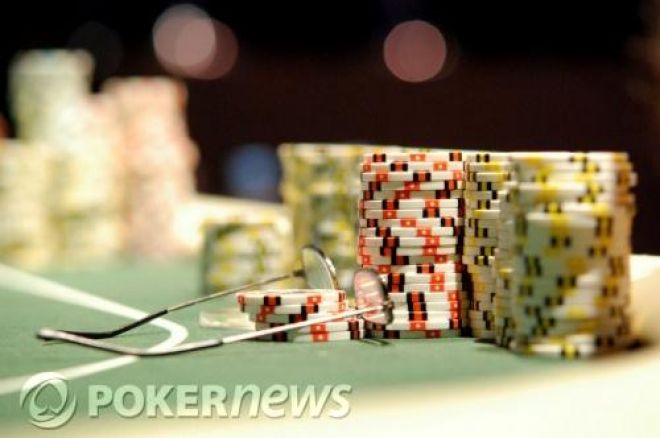 The work week can get overwhelming, and not everyone has the time every day to dive headfirst into the poker world's top stories. Weekend warriors rejoice! You've just flopped the nuts because the Nightly Turbo has introduced a special weekly edition. Prepare for a finger cramp after all the scrolling and clicking that you'll do, but unlike the Sunday paper, the Weekly Turbo won't be littering your living room for the next week.
Assault at the Poker Table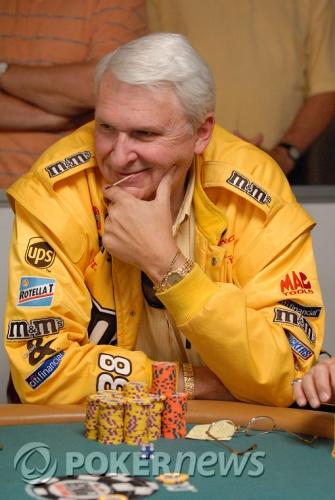 Last week a fight broke out at the Asia Pacific Poker Tour High Roller event. Well, it seems as though some people are taking "battle on the felt" a bit more literally than we'd like. According to Bryan Devonshire on TwoPlusTwo, during the nightly second-chance tournament at the Bellagio Sunday night, Tony Korfman choked a guy after bubbling the tournament.
That might not be the case exactly. Korfman took to Devonshire's blog to set the record straight. "i did not bubble. said punk bubbled then slammed his stack toward the guy that won the hand. punk was pissed because guy rivered him with a gutterball. then he had the balls to question weather the guy had him covered with part of his chips in the pot, part on the floor and part in the guys stacks. i then mother ****ed him for being a prick and chaos ensued. i always defend the dealers, floormen and players that dont defend themselves. these types of punks should have been spanked when they were a kid. actually im sorry i didnt pants him and take him over my knee. that would have been a great lesson for him. tk"
According to Devo, Korfman has been eighty-sixed and must petition Bellagio tournament director Jack McClelland, who will then make a decision. Can't we all just play poker and not worry about leaving the table with a black eye or gasping for breath from a choke hold?
Read more at TwoPlusTwo.com.
Montel Sued
Talk show host turned poker player Montel Williams is being sued for breach of contract for his International Team Poker League. The suit was filed by attorneys from Guardian Gaming Ltd.
Guardian Gaming claims that it was to have a 25 percent stake in the league in exchange for a $300,000 up-front investment. Williams and the league though, found another company to complete the tasks and broke their contract with Guardian on Sept. 18, 2008. The suit claims that Guardian's initial investment has also not been refunded.
The suit is claiming breach of contract, intentional misrepresentation, fraud, unjust enrichment, and conversion. Guardian is seeking reimbursement of the investment, punitive damages, prejudgment interest, and legal fees.
Gambling911.com has more.
More Than Just a Game
If actors can become singers and singers can become fashion designers, what's to keep poker players from doing whatever they want? Yes, we know, Jeff Madsen spits his rhymes off-the-cuff without any planning, and Phil Hellmuth has a clothing line.
Well, Marcel Luske isn't going to let those two steal the spotlight. "The Flying Dutchman" will be releasing an album called "More Than Just a Game." On top of that, he has a mini concert planned at the Fontana Lounge at the Bellagio on Dec. 20.
"There are 13 songs on the album – the same as a suit in a deck of cards. The songs include two I wrote myself, as well as covers by artists I admire such as the award-winning Canadian singer Michael Bublé," said the full-time poker player, part-time singer.
He uses his singing at the poker tables to throw off his opponents. "I can tune them by talking to them and by singing at the table..If some one's in a good mood at the table, you stay away from them..But sometimes they really get irritated because they just lost a few hands and they're not in the mood to listen to a song..So let's say there's that kind of guy, and if I attack his big blind and he has half a hand, he's going to go for it. He's frustrated..Now, I know if I start to sing, he's going to go so wild..So I'm going to test him. People react in different ways and show their moods."
So, if you're in Las Vegas and want to hear some Luske originals, be sure to stop on by. OnlinePoker.net has more.
Breaking Records on the Circuit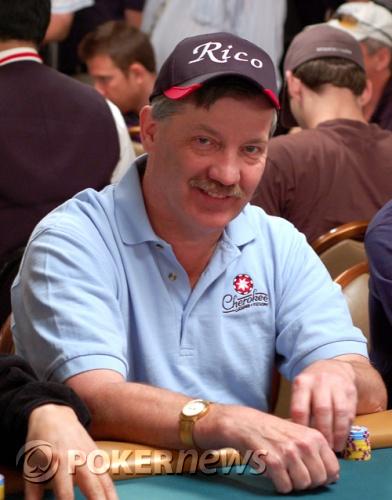 The World Series of Poker Circuit is in Atlantic City for the fourth stop on the 2009-2010 schedule. During Event 2, the $500 + $60 no-limit hold'em event, Doug "Rico" Carli made it a bit tougher for someone to catch up to his record of most WSOP Circuit cashes. Carli now has 40 cashes and the next closest competitor, Dean Shultz, comes in with 21. Carli is known on the circuit as the best all-around player you've never heard of. You just let your results speak for themselves," Carli said. "I don't wear my rings much, the only time I might bring one out is if I want to use it as a card protector."
During Event 3, the $300 + $40 no-limit hold'em event of the Atlantic City WSOP Circuit, thoroughbred racer Mark "pegasus" Smith tied Men Nguyen's record of four WSOP Circuit wins. The two now share the record for most rings in Circuit event history. Smith began playing poker in 2004. "Five years ago, I never even heard of Texas Hold'em," Smith said. "A buddy of mine invited me to a home game. I went over there and had a nice time though they beat my brains out. But I went back and the more I went, the better I got."
Smith has high aspirations and wants to take a page out of the "Take Doug Carli" book. "No one will be able to catch him for the most cashes, but now he's two rings behind me. Maybe at some point in time, nobody will be able to catch me on the rings," Smith said.
You can't win a ring if you don't get over to a Circuit stop. Find out what's next on the schedule at WSOP.com.
Make sure you're following us on Twitter. It's the best way to get up-to-the-minute news.
Full Tilt Poker Million
James Akenhead is having one heck of a year. He final-tabled the World Series of Poker Main Event and the World Series of Poker Europe Main Event. Now he has just won the Full Tilt Poker Million VIII title and $500,000.
"I've made lots of final tables but not come first so to win such an event as big as Poker Million is just fantastic. I think I played really well tonight. I trusted my instincts and my reads and I didn't make many mistakes throughout the whole tournament," he said.
The final table was stacked with poker pros. CardRunners' Taylor Caby finished seventh, poker's resident bad boy, Luke "FullFlush" Schwartz, came in fourth, and the short stack going into final table play, Juha Helppi, finished in second.
Full Tilt Poker Million VIII Results
1. James Akenhead - $500,000
2. Juha Helppi - $250,000
3. Dag Martin Mikkelsen - $200,000
4. Luke Schwartz - $150,000
5. Craig Wakeham - $100,000
6. Peter Vasilou - $75,000
7. Taylor Caby - $50,000
Find more at PokerPlayer.co.uk.
Missing DNA or Insanity?
"Isildur1." The mystery Swede that everyone's talking about. We were at the poker table the other day and someone asked who he was. Before Isildur1 burst onto the scene, the action in the nosebleeds on Full Tilt Poker was fun to watch, but now it's out of control. Several records have been broken including largest pots played online and most recently, the largest winning single online poker session. Ilari "Ziigmund" Sahamies was recently on a Finnish radio show and when asked about Isildur1's fearlessness, said, "He's playing 9 tables at once against Patrik, Ivey and durrrr heads up - the guy must be missing a chromosome."
Sahamies also said that he believes Isildur1 is Viktor Blom and although most people agree with him, Blom has denied he is the mystery man. Sahamies is up about $1 million on Isildur1, but even he thinks the games have "gotten out of hand."
"I don't have the roll to play this kind of game, but the kicks are so awesome," he said. It seems we're not the only ones talking about how crazy the high-stakes online games have gotten.
Read more at CoinFlip.com.
Team Pro Tuesdays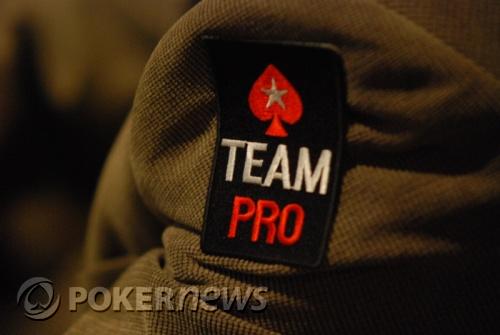 Every Tuesday in December, PokerStars Team Pros will host two events. Outlast the Pros tournaments will begin at 13:00 and 20:00 (PokerStars time) and will each have a buy-in of $11. PokerStars is also adding $1,000 to the prize pool and everyone who outlasts all the Team Pros in the tournament will split the extra cash.
"That makes for some interesting side rooting! If you are one of the big stacks, you are obviously hoping that the Pros stay alive as long as possible so that you get a bigger piece of the pie. If you are a short stack, then you want to see the Pros go broke!" said Team Pro Daniel Negreanu.
Find out more at Mirror.co.uk.
PKR's Newest Pro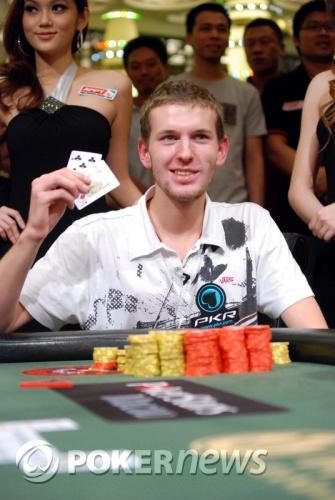 Online poker site PKR has added another pro to its team. Vladimir 'Beyne' Geshkenbein is the newest face on the Team PKR Pro roster. The 21-year-old Russian pro recently won the PKR Heads Up Grand Slam as well as the High Roller event at the Asia Pacific Poker Tour Macau.
"We have been following Vladimir's progress for some time - he is an excellent poker player, charismatic, and fantastic to watch at the tables. He is a very active member in our community and consistently contributes content to our growing poker strategy repository, Raise Your Game," said PKR Marketing Director Simon Prodger.
Geshkenbein joins Adrien "zlatan35" Allain, Karl "discomonkey" Fenton, Andrew "golfpro699" Teng, James "james666" Sudworth, Kai "kingkai84" Paulsen, Raymond "callmebabe" O'Mahoney, Ashley "ashleyhames1" Hames, and Henrik "Pokey85" Eklund.
Play with the PKR team. Sign up for an account now.