Inside Gaming: Life is Rough for New Poker Players and Macau's Profits Break Records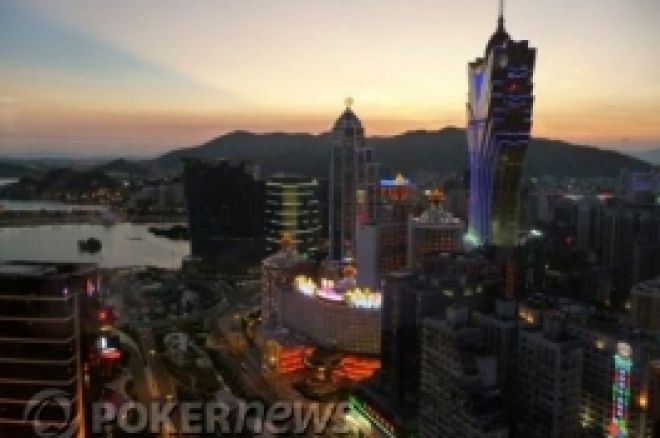 With poker at the center of our universe here at PokerNews, it's often easy to overlook everything else going on in the gaming industry. Today we're bringing you a study that suggest life can be tough for new poker players and another story about Macau's continuing success.
Life Can Be Rough for Poker Players
According to an upcoming Journal of Gambling Studies article written by poker player Kyle Siler, life can be tough while learning the ropes on the felt. Siler's study, based on the results of 27 million online hands, suggests that beginning players win less because they play too many hands. "People overweigh their frequent small gains vis-a-vis occasional large losses, and vice versa," Siler said.
In addition to finding a rocky road for newer players, Siler also notes that there are certain hands that hold higher value for inexperienced players including pairs of small-numbered cards (2-7), which are more valuable than pairs of eights, nines, 10s and Jacks for small-stakes players. "This is because small pairs have a less ambiguous value, and medium pairs are better hands but have more ambiguous values that small-stakes players apparently have trouble understanding," Siler said.
Will Macau's Monster Profits Happen in Las Vegas?
According to the Sydney Morning Herald, the boom times are back for casinos in Macau as profits soared to new records in the last six months of 2009. The cash passing through Macau casinos rebounded in such a way that they surpassed the record highs of March 2008 when total quarterly revenue peaked at 30 billion patacas ($3,688,392,788.81 US). Revenue in the final three months of the year grew 50 per cent when compared to the previous year. Is Macau's financial turnaround a preview of things to come in Las Vegas? Time will tell.
Follow us on Twitter for up-to-the-minute news, and also become our fan on Facebook.