Inside Gaming: T.J. Cloutier's WSOP Bracelet for Sale and a Political Battle in Alabama Heats Up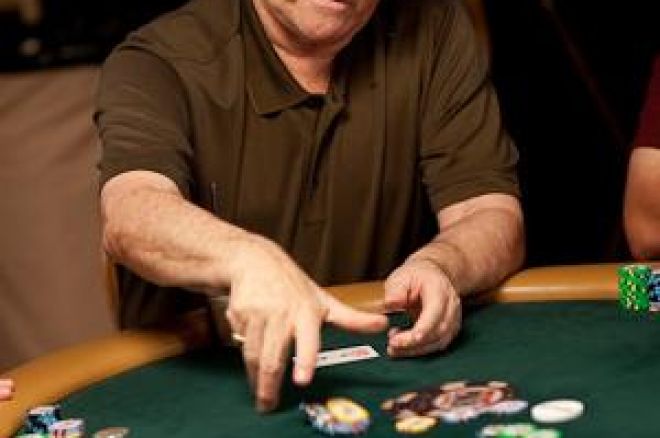 With poker at the center of our universe here at PokerNews, it's often easy to overlook everything else going on in the gaming industry. Today we're bringing you T.J. Cloutier's bracelet on eBay and a political gaming battle heats up in Alabama.
T.J. Cloutier's 2005 WSOP Bracelet is For Sale on eBay
If you've ever dreamed of winning a WSOP bracelet but thought you couldn't afford it, you now have the chance to purchase one of T.J. Cloutier's 14K gold WSOP bracelets on eBay. Thanks to the bracelet's starting bid of $2,999, one lucky poker player or fan can pick up Cloutier's 2005 $5,000 No Limit Hold'em bracelet for considerably less than some of the WSOP's bigger events without ever having to set foot in the Rio. Cloutier beat out 466 players for the bracelet, which has 13 round-cut diamonds, but the competition is currently far less for the eBay sale because no people have bid yet. The auction ends Jan. 24, 2010.
The Country Crossing Causes a Political Storm in Alabama
According to Newshearld.com, Dothan, Alabama, has become a battleground for gaming advocates and their political opposition because of an impending battle between state politicians and an $87 million gaming complex close to the city limits. Once welcomed by local politicians because of the new jobs and revenues it would bring, the County Crossing has become a flash point after Alabama Gov. Bob Riley claimed it allows illegal gambling. His antigambling groups planned to raid the facility but the raid has halted by a local judge.
Unfortunately for the gaming facility, the Alabama Supreme Court overturned the local judge's decision, but a raid had not yet taken place at the time of this writing.
Ironically, the commander of the state's antigambling task force was forced to resign when it was discovered that he had previously won $2,300 while gambling at a Mississippi casino.
In what may be a small victory for the gaming venue, Houston County District Attorney Doug Valeska said he was suspending the antigambling task force in light of task force commander David Barber's admission "until such time as we can consider the impact on these admissions (the head of the task force) on our work."
We will have to wait and see how this one plays out as Alabama residents wait to see what Riley has in store for the new venue.
Follow us on Twitter for up-to-the-minute news, and also become our fan on Facebook.