The Nightly Turbo: Ivey's Not So Super Sunday, PokerStars NAPT High Roller Shootout, and Sebok Jumping Out of a Plane?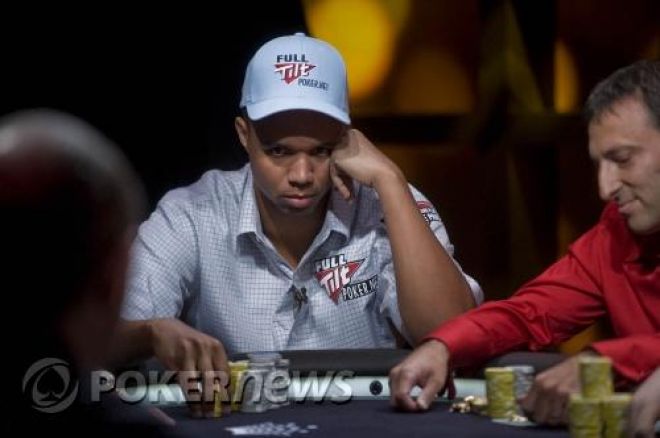 Hope you had a good Sunday, cause from what we're about to tell you, Phil Ivey might not have, although he's not the one jumping out of any planes, that's Joe Sebok. Oh, and PokerStars has added a high roller shootout event to the NAPT Venetian; all that and more in tonight's Nightly Turbo.
In Case You Missed It
Super Bowl Sunday didn't slow down the action on the virtual felt. We have the results from the Sunday majors in the Sunday Briefing.
The Party Poker Premier League is setting its sights on Las Vegas and in an unconventional turn, going a bit off Strip. Where, you might ask? The M Resort and our Jet Set Guide has the scoop.
Did you catch the World Series of Poker Europe coverage on ESPN last night? Well, if you didn't, we have a recap for you here.
Skydive With Seebs
Joe Sebok wants to jump out of a plane and he wants you to come with him – if you can win his Leap of Faith freeroll on UB of course. Not a typo, UB and Joe Sebok are making it possible for one lucky (unlucky?) player to experience the Nevada desert in a whole new way.
The tournament is set to take place on Feb 17. at 9 p.m. EST and the password will be tweeted shortly before the event beings. There is a prize pool of $2,000 in cash and various other prizes for those of you that don't get top honors.
Find out more at SkydiveWithSebok.com.
Not So Super Sunday for Ivey
Phil Ivey may have put his money on the wrong horse over the weekend. According to the Las Vegas Review Journal, Ivey and Las Vegas gambler Billy Walters joined forces to put a $2 million money-line bet on the Indianapolis Colts for the Super Bowl.
While this is all speculative, Jay Rood, MGM Mirage sports book director confirmed, "We took a seven-figure bet on the Colts money line."
Find out more at LVRJ.com.
TSN Poker Club
TSN, Canada's version of ESPN, and PokerStars.net have teamed up to create the TSN Poker Club. The TSNPC gives members the opportunity to play in free-to-enter tournaments, access to poker school, and more.
"Poker's popularity in Canada continues to grow and the TSN Poker Club gives poker players of all levels a chance to get into the action and win exclusive prizes," said PokerStars.net Canada Country Manager, Geoff Fardy. "Every team wants to partner with the best and no one in Canada knows sports like TSN. Together we offer unprecedented access to the sport of poker on television and now online."
Live in the Great White North? Check out TSN.ca for more.
Schwartz and Feldman Inside Out
Luke Schwartz and Andrew Feldman recently appeared on an episode of the BBC's show Inside Out. Richard Adams spent some time with both pros and shows off the luxurious side of their lives such as Schwartz's Bentley, but also highlights the downside, like Feldman losing everything he's got in one day.
You can read about it at BBC.com or you can check out the video above from the YouTube page of HoleCardsYo.
If you're not following us on Twitter, here's the link. You should click it and follow. We just want you to be informed.
NAPT High Roller Bounty Shootout
The PokerStars North American Poker Tour has recently announced the addition of a $25,000 High Roller Bounty Shootout event to begin on Feb 23. Every player in this event will have a $5,000 bounty on his head. To top that off, PokerStars is paying the top bounty hunter $100,000.
"We want to try new things, different formats, and unique events that make our players happy," said Jeffrey Haas, PokerStars' head of global events. "This is sure to be a hit with both our players and the people who watch on television."
Each player who makes it to the final table will get $50,000. After that, the remaining prize pool (minus the $50,000 and the $5,000 bounty per player) will go to the winner. Daniel Negreanu is the only confirmed player right now, but stay tuned as we're following up trying to get some more names who we know will be in the field.
The PokerStars Blog has more.