The Nightly Turbo: Reality TV Star Makes WPT Invitational Final Table, NAPT Webcast, and More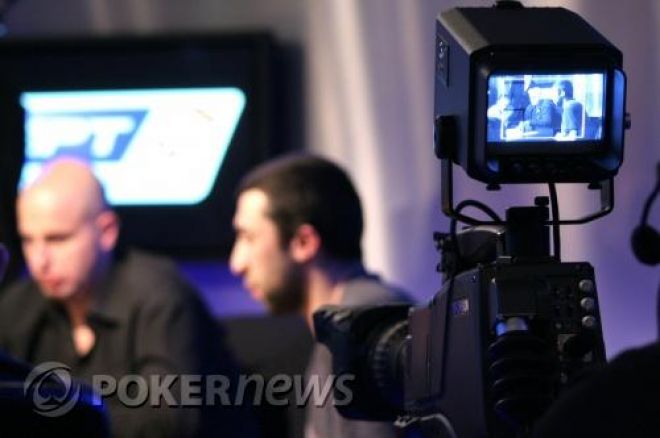 A former reality TV star has found her way back on TV, this time at the final table of the World Poker Tour Invitational, the NAPT will have a webcast, and more all in tonight's Nightly Turbo.
In Case You Missed It
The European Poker Tour Copenhagen has a winner. Read this to find out who it is.
Someone "Lucky" led the way into Day 3 at the PokerStars.net North American Poker Tour. Find out how Day 2 went in this recap.
It's Monday, so that means yesterday was poker's biggest day on the virtual felt, and what a day it was. PokerStars set a Sunday Million record and the FTOPS Main Event ended in a seven-way deal. Read all about it here.
Missed last night's High Stakes Poker?Lucky for you, you have us to recap it for you.
Norway's UIGEA
Norway has gone the route of the U.S. on the online poker front. Norway passed a law much like the U.S. version of theUnlawful Internet Gambling Enforcement Act making it illegal for unauthorized online gambling transactions to be processed. The "Norwegian UIGEA" will be implemented on June 1, the same day the US law to go into effect.
"Various other payments bans have struggled, either because operators have already established their view on taking related business... or because the financial services sector simply refuse to accommodate the authorities' requirement to curb private gambling activity," said gaming law expert Stephen Ketteley to EGR Magazine.
Read more at Coinflip.com.
NAPT Webcast
The PokerStars.net North American Poker Tour will be filming the Main Event and the Bounty Shootout and streaming it live for everyone to see.
On Tuesday, you can catch Day 4 of the Main Event and Rounds 1A and 1B of the Shootout beginning at 11:00 PST. On Wednesday, you'll get the Main Event Final Table at 14:00 PST, and on Thursday you can enjoy the Bounty Shootout Final Table at 14:00 PST as well.
PokerNews will be streaming this for you at https://www.pokernews.com/pokerstars-tv-live/.
NAPT Las Vegas
Kristy Arnett caught up with some celebs at the launch of the PokerStars.net North American Poker Tour over the weekend. She plays a serious heads-up match with Brad Garrett. Watch the video below to find out who won.
Follow us on Twitter for up-to-the-minute news and be sure to add us on Facebook.
From Reality TV to Poker Table
This is the story of six poker players...
Sorry, we couldn't help ourselves. The World Poker Tour Celebrity Invitational had the field go from 567 players down to six over the weekend, setting up the TV Final Table nicely. Teri Hatcher, Alfonso Ribeiro (better known as Carlton from Fresh Prince), Chuy from Chelsea Lately, Marlon Wayans, Amaury Nolasco (Prison Break), and Salvatore Assante (or Turtle from Entourage) were on tap to play.
Trishelle Cannatella seems to be on a nice little heater this month. She won the Trash Talk Champion of the World poker tournament earlier this month and sits in fourth place on the chip leaderboard with 1,540,000.
Find out more at WickedChopsPoker.com.
Life Takes Visa - Poker Doesn't
Following in the footsteps of MasterCard, Visa has decided to block all online gambling transactions, making it that much harder for U.S. players to get money on their favorite online poker site.
It seems that Visa is just getting things in place for when the UIGEA goes into effect in June.
GamesAndCasino.com has more.