The PokerNews Mailbag: Annie Duke's NBC Heads-Up Poker Championship and EPT Berlin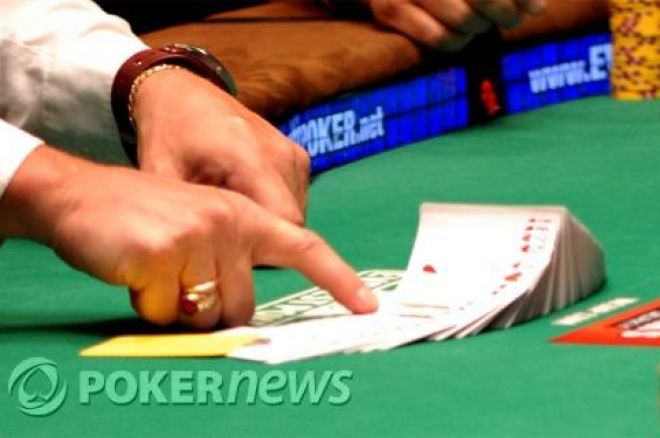 It's been a busy week in poker, with Annie Duke winning the NBC Heads-Up Poker Championship this past weekend, and a major robbery taking place at the PokerStars.net European Poker Tour Berlin. Both topics were on the minds of our readers, and we've answered their questions.
How big is this win at the NBC Heads-Up Poker Championship for Annie Duke? — Sam, Paramus, N.J.
First of all, I am extremely happy, and proud of Annie for winning this event. She has worked tirelessly for the poker industry for years appearing on numerous television shows, teaching poker seminars, writing magazine articles, helping create Ante up for Africa, contributing to the WSOP Players Advisory Council, testifying for the PPA, and much more.
As for what this does for her poker career, I think it has to be looked at as the crowning achievement. Her WSOP bracelets are nice, and winning the inaugural WSOP Tournament of Champions was a big deal at the time, but the NBC Heads-Up Poker Championship is one of the most prestigious events of the year, and a tournament that I'm sure every player in the game wants to win. Not only does Duke become the first woman to win this event, but she joins an elite group that includes Phil Hellmuth, Huck Seed, Ted Forrest, Paul Wasicka and Chris Ferguson as a NBC Heads-Up Poker Champion. Sure, we talk about the soft-invitational field in this event, but looking at the group of champs it's clear the cream has always risen to the top. Throw in that she defeated Erik Seidel in the final, and it only solidifies the win even further.
Just a year ago, Duke was battling Joan Rivers on The Celebrity Apprentice on NBC, and now a national audience will get to watch her tear through the NBC Heads-Up Poker Championship on NBC as well. Most players have never gotten anywhere close to that type of exposure, and although she was probably close to being there already, I'd say this win secures Annie Duke as one of the top five most recognizable poker players in North America.
Well done, Annie.
Should players be concerned about their safety at poker tournaments after what happened at EPT Berlin? It seems like poker games with huge sums of money have a target on their backs. — Phillip, London, England
Robberies surrounding poker games is something that is unfortunately not new. Doyle Brunson, on his Twitter, said "Poker game got robbed in Berlin. Welcome to my ex-world." Any time you put a large amount of cash into a building, that building becomes a possible target. One of the reasons we've yet to see any robberies at a major poker event is that most events take place in casinos, which tend to have lots of cameras and a solid security detail in place. As poker expands to new cities, especially those in Europe, the casinos themselves just don't have the space to facilitate the field sizes, so they are typically moved to hotels with conference spaces. This move to a venue that is not necessarily built or wired with that security conscious attitude is what is creating the potential threat, in my opinion.
PokerStars, which on top of being the largest online poker site is now the preeminent live tournament organizer, is taking this threat very seriously, and I expect this robbery will further serve as a wake-up call. Player safety will take center stage in the future, and you can expect to see increased security measures at all events. Organizers particularly are looking to move toward a cashless registration and payout system, which is already in place with a lot of the venues. Remove the bait and you'll remove the predators. Plain and simple.
Players should certainly not play at venues where they don't feel safe but also should not fear a recurrence of what happened in Berlin. It was very much an isolated incident, which will just intensify security at future events, making them safer than ever.
Have your questions answered by sending them in to editor@pokernews.com, or post one on our Twitter or Facebook page.