The Weekly Turbo: Full Tilt Poker Gets New Pros, WPT on Facebook, and an Analysis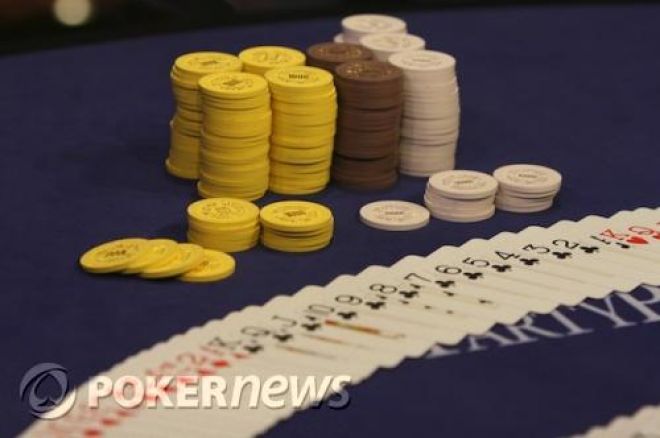 Full Tilt Poker has added two new faces to their Red Pro roster, the World Poker Tour is in your face, and someone spent a lot of time analyzing the alleged accounts associated with the StoxPoker cheating scandal. That's not all that happened this week. Read on to find out more.
Spend Your Summer at the Series
Read our live reporting coverage every day? Ever wanted to see what it takes to put it all together? Well, here's your chance. PokerNews is looking for interns to spend the summer with our entire team, learning the ins and outs of tournament reporting. There are a few requirements of course, like age, poker knowledge, and the ability to work "poker hours."
Sound like something you're interested in? Why don't you check out the rest of the requirements here, and then ship us an e-mail.
Follow us on Twitter for up-to-the-minute news.
Rushin' Around the Table
For all you Rush Poker fanatics out there, you've now got a new way to feed your need for speed. Full Tilt Poker has released Rush Poker Tournaments. Essentially, it's the same as Rush Poker cash games. Players will be part of a larger player pool and will face a different table of opponents each hand. As soon as a player's hand is folded, he or she will be moved to a new table.
When play reaches fewer than 30 players, tables will convert to short-handed play just to ensure that things are moving as quickly as possible. At the final table, play will revert to standard play and players will play one hand at a time until the tournament is completed.
Try it out. Let us know what you think. Sign up for a Full Tilt account today.
Joke's Up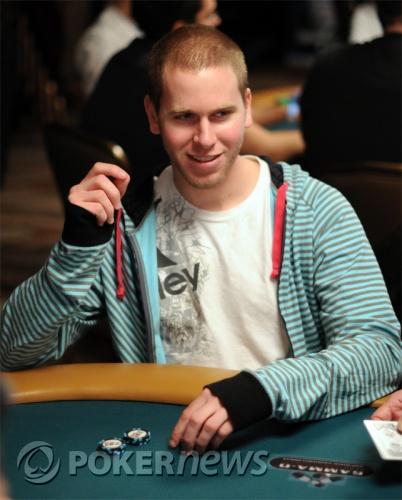 Well, it seems that the prop bet that was on everyone's mind was in fact an elaborate hoax played on the entire poker community by prankster Jeff Madsen. He didn't leave for Israel, there is no prop bet, and he played the longest April Fools' joke on anyone at PokerNews and we're sure most of you, too.
Here's your proof, and thank God they're not wearing matching outfits.
WPT on Facebook
The World Poker Tour has introduced a free-to-play Texas hold'em app that is now available on the Facebook platform. First-time players will get a chip bankroll and the ability to purchase extra chips, as well. The game features customizable avatars and the chance to win prizes ranging from chip sets to a seven-night WPT Boot Camp Battle at Sea Cruise package. The game is easy to use for both newcomers and experts.
Read more here.
Color Up
Full Tilt Poker has added two new names to its roster. Jonathan "xMONSTERxDONGx" Karamalikis and Van "Sirens" Marcus are the newest online phenoms to be given Red Pro status on the site.
"It feels great to sign with Full Tilt. They are, in my opinion, the best poker site in the world. I love playing there and I'm looking forward to racking up a few big scores while representing them," said the 21-year-old Karamalikis, who has started off the year with stellar performances at the Aussie Millions.
Marcus and Karamalikis have established themselves as two of Australia's top players, both playing some of the highest stakes around. Full Tilt was looking to expand its Australian lineup and the two now join fellow Aussies Billy "The Croc" Argyros, Mark Vos, and Paul Khoury. Marcus has decided to make the switch from "Sirens" to his full name in red, while you'll still be able to find Karamalikis as "xMONSTERxDONGx," just in a different color.
Read more at pokernews.com.
Everyone's a Winner
PokerStars is launching a new promotion running from April 16 through 19.Everyone's a Winner is a regional promotion for U.K. and Irish players. There are three freeroll tournaments scheduled on the 16th, 17th, and 18th at 20:00 BST with a $.50 rebuy option and $1,000 added to the prize pool. Each player who takes part in one of these freerolls gets a ticket to an $11 buy-in tourney on April 19 at 20:00 BST with a $5,000 guaranteed prize pool. Players looking for the tournaments can find them under the "Tourney" tab, followed by the "Regional" tab.
Not a PokerStars player? You can be. Sign up for an account here.
Call Time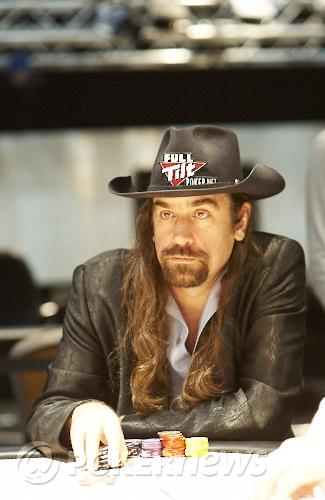 Team Full Tilt member Chris Ferguson and Tiltware CEO Ray Bitar are lead investors of RCR Pictures, a new film/TV venture that will be run by producer Robin Schorr.
It took Schorr 18 months to convince the two to invest in the venture, but Ferguson and Bitar's love for movies and Schorr's track record got the best of them and they were hooked.
"These are incredibly smart guys. I'll ask their advice here and there, but Chris is not going to be reading scripts every weekend. When you are investing in development smartly, you can end up with so much more than if you put money into production financing. $5 million or $10 million can get you on the ground floor of many projects, and we hope to have a slate of 15 projects or more by the end of the year. And, yes, I would love to find a poker movie," Schorr said.
There have yet to many decent poker movies out there, but maybe with Ferguson and Bitar helping out, that may change.
Deadline.com has more.
Analyzing Stox
Nick Grudzien, founder of StoxPoker, resigned from the online poker training site last month amid allegations of cheating. He admitted to multi-accounting on Full Tilt Poker and PokerStars. The poker community, not taking too lightly to cheaters, however, wanted to go a bit further and analyze things.
High-stakes players from the Two Plus Two community went so far as to collect databases of hand histories to analyze them in an attempt to prove or disprove allegations of collusion from accounts known to be associated with Grudzien.
NoahSD contacted Poker Table Ratings in an attempt to use its databases to compile irrefutable evidence in the case. PTR provided NoahSD with the data and he concluded that there was in fact collusion between the accounts in a 47-page PDF.
PokerNews Editor-in-Chief Matthew Parvis looked over the document and concluded: "Don't cheat at high-stakes online poker because nerds will always track you down with fancy graphs."
NoahSD has written up an analysis that is much too long for anyone with a short attention span, so you can find it at PokerTableRatings.com.
WPT Championship
The World Poker Tour's $25,000 World Championship begins today at noon local time at the Bellagio in Las Vegas. Plenty of pros are expected to come out for the event that will run through April 24. Last year's winner Yevgeniy Timoshenko took home over $2 million for first place. Of course we'll be bringing you recaps of the action from the stacked field.
Check out WorldPokerTour.com for more.
Team Shannon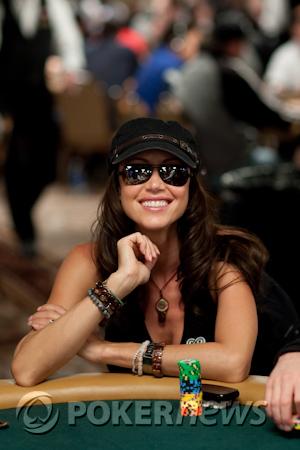 Not that the guys on Team Lebanon of the upcoming World Team Poker event aren't a decent looking bunch, but their team just got prettier. Actress and poker player Shannon Elizabeth has joined Team Lebanon. Yes, you read that right. She has her parents to thank for her eligibility to play on Team Lebanon. Also on the team are Freddy Deeb, Dany Georges, Joe Awada, and Mark Betor. The World Team Poker event begins May 19 at the Golden Nugget in Las Vegas.