Five Thoughts About World Poker Tour Grand Prix de Paris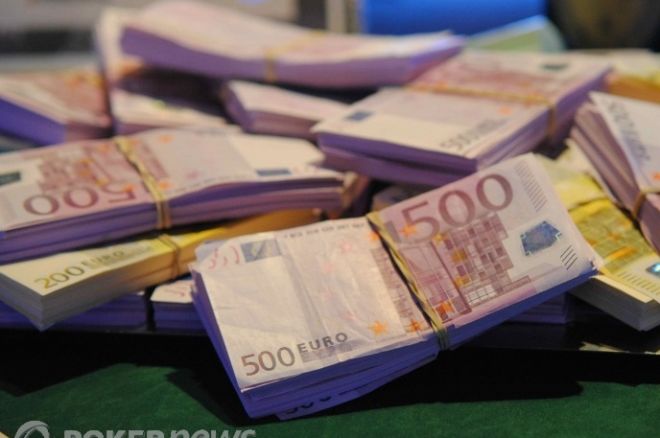 After a four-year hiatus, the World Poker Tour made a triumphant return to the Aviation Club de France this month, with Danish pro Theo Jorgensen adding a WPT title to his belt and Freddy Deeb notching a win in the €20,000 buy-in high-roller event. Now that the final card has hit the felt, what can we take away from the WPT's return to Paris?
1. Long Live the Aviation Club de France
The Aviation Club de France should remain part of the yearly poker circuit. The club is a throwback to the old-school elegant casinos of Europe, and what it lacks in size, which is an important factor in hosting large-field main events, it makes up for with charm and a sense of history. Sitting, literally, in the heart of Paris on the Avenue des Champs-Élysées, and still adhering to a fairly strict dress code, the club transports you back to a time when poker was not played on couches in underwear. While that may not suit some of the young, hot-shot online players, I believe that these standards should be maintained at the Aviation Club, and that younger players should pay homage to this old-school approach by making sure they mark a trip to next year's WPT Paris on their calendars ― if the WPT decides to return.
2. The WPT Should be Pleased With the Field Size
A lot has been said about the dwindling number of entrants in World Poker Tour events, but the WPT Paris had a respectable field of 247 players for a €10,000 buy-in event. When you consider factors such as the event being announced just weeks ago, its following a long three-week European Poker Tour stint, and a lot of players taking some time off before the seven-and-half week World Series of Poker, which starts next week, I think the organizers should be generally happy with the turnout. With an event already announced for London this fall, I'd expect the WPT numbers to rise for that event, given the amount of time available for publicizing it and for players to qualify online.
3. Nationally Regulated Poker is Good Business
Even though the French version of nationally regulated poker is far from perfect, it is certainly better than no regulation. I spoke to a number of pros who were shocked by the number of players who were unfamiliar to them in a €10,000 buy-in event. A large number of amateur players in the Main Event beefed up the prize pool and whet the appetites of the professionals who decided to make the trip. Play itself was reminiscent of the 2003-2006 poker tournaments, with lots of players getting 100 big-blind stacks in the middle with nothing but top-pair. The cream certainly rose to the occasion; however, and we saw a final table that featured a mix of professionals including Arnaud Mattern, Per Linde, Antonie Amourette and eventual winner Theo Jorgensen.
4. MatchRoom Sports and the WPT are a Good Fit
The World Poker Tour made a smart decision by hiring MatchRoom Sports to produce the European World Poker Tour events. While there are plenty of people who love the tried-and-true, WPT produced six-handed final tables, MatchRoom will certainly provide a fresh take on the WPT and inject life into it. I think that MatchRoom has proved itself time and again with events like the Party Poker Premier League, and just seeing the new WPT television set felt like a big win. The set was not remarkably different, which will make die-hard WPT fans happy, but it was also spiced up just enough to create the desire to watch for fans who have looked away in recent years. I'm eagerly waiting to see how the final product turns out.
5. Sorel Mizzi is a Sicko
Sorel Mizzi is on one of the sickest heaters poker has ever seen. Although he did not win the high-roller event, his runner-up finish is just another tick mark in a year in which he seems to go deep or win just about every event he plays. Since he started playing live events, Mizzi has certainly been no slouch, but it looks like he has had some sort of breakthrough. Something clicked for him, and he is mastering all the nuances of the live game. Unless he has an epic breakdown, I would list Mizzi as a strong favorite to win every player-of-the-year race this year, and I'd be surprised if he doesn't win his first WSOP bracelet this summer.
Have some thoughts about the WPT Paris of your own? Share them in a My.PokerNews blog, or let us know on Facebook or Twitter.