The Nightly Turbo: Tokwiro Issues Statement on Cereus Poker Network Security, Florida Poker Legislation, and More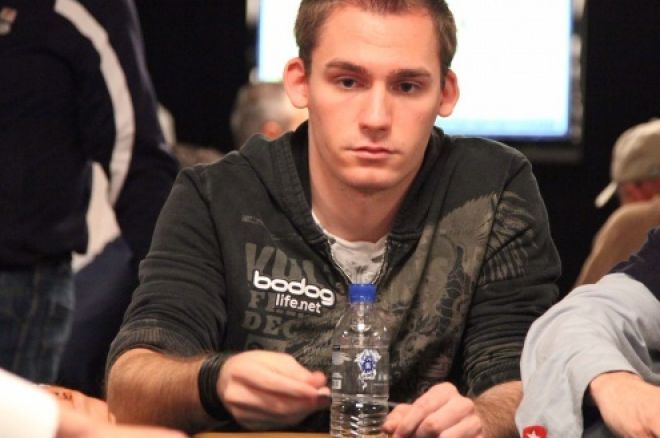 Some security issues have arisen on the Cereus Poker Network and it seems that Tokwiro has corrected the problem. We have the official statement, as well as some news of changes in Florida's poker legislation, and Justin Bonomo's Panorama Towers World Series of Poker prop bet all in tonight's Nightly Turbo.
In Case You Missed It
The World Series of Poker is just around the corner. You might catch a glimpse of some familiar faces, but they might be new to the Rio. One of those is Luke Schwartz. Check out the WSOP Rookie Roundup for more.
The books are closed on the 2010 PokerStars Spring Championship of Online Poker. The three main events have crowned winners. You can get the results here.
Day 1a of the PokerStars Asia Pacific Poker Tour Macau attracted 88 players. Obviously, not all of them made their way to Day 2. Here's the recap.
The North American Poker Tour's PCA High Roller was on ESPN last night. Did you miss it? Shame on you. Lucky for you, we didn't. This is how it all went down.
Wednesday, the Ways and Means Committee will hold a hearing to discuss proposed tax laws related to Internet gambling. Find out more here.
Times They are a-Changin
July 1 is as eagerly anticipated by Florida poker players as Christmas morning is to a seven-year-old. That date marks the implementation of new live poker legislation for Florida poker rooms. What does all this mean for Florida poker players?
The $100 buy-in cap that has been standard in these rooms is being removed. That doesn't mean there won't be a cap. Most rooms will implement a minimum and maximum buy-in. Also, rooms will be allowed to remain open 18 hours a day through the week and 24 hours on weekends. One thing that's not changing is cash on the table - you still won't be able to sit down with a stack of Benjamins.
These changes obviously mean big things for poker in Florida. Could the WSOP, WPT, NAPT, and any other "PT" be planning a stop in the Sunshine State?
Ante Up Magazine has more.
Betting on Panorama
If Justin Bonomo were a betting man, he'd probably lay 10 to 1 on a Panorama resident winning a World Series of Poker bracelet this summer. Looks like he is, cause that's just what he has done. According to a post on Twitter yesterday, Bonomo is taking bets on his tower mates. The minimum bet is $1,000 to his $10,000.
There are already plenty of TwoPlusTwoers ready for the action as long as they can get a full list of the poker players that live at Panorama. Check out the thread here.
Just Around the Corner
The World Series of Poker has snuck up on all of us. With D-day just a little over a week away, PokerNews and Full Tilt Poker want to help you get in on the action this summer. Two freerolls will take place in June, each with a$12,000 WSOP package up for grabs and $3,000 added to the prize pool.
All you have to do sign up for a Full Tilt Poker account through PokerNews and 500 Full Tilt Poker points from now until June 4. You'll be qualified for both theJune 5 and June 6 freerolls that will take place at 15:25 EST.
Read this for more.
Calling the Clock: Celina Lin
Lynn Gilmartin and crew are in Macau for the PokerStars Asia Pacific Poker Tour Macau and they caught up with PokerStars Team Asia pro Celina Lin. Lynn enlisted the help of Terrence Chan as the honorary clock holder, and Lin told us her biggest fear, what vegetable she most resembles, and who the hottest pro is.
Follow us on Twitter for up-to-the-minute news and be sure to add us on Facebook. The easiest way to get The Nightly Turbo is in your inbox. Sign up for the newsletter below.
Tokwiro: All Clear
Tokwiro Enterprises has released a new version of its Cereus software which has upgraded security on both UB and Absolute Poker. This comes a little over a week after Poker Table Ratings released information claiming there was a flaw in the software that could allow someone to seize another player's account to view the hole cards.
"Our priority is our players, and providing them with a secure online poker environment," said Tokwiro Enterprises Chief Operating Officer Paul Leggett. "The implementation of the Open SSL standard achieves this for our players, and we will continue to conduct rigorous verification tests and submit to third-party audits to ensure our entire operation is secure."
According to the press release, the software is live and operating as it should. Tokwiro has been working with PTR, as well as theKahnawake Gaming Commission, and third-party auditing firms to ensure everything is secure.
"We are communicating openly with PTR, our players, and the rest of the poker community to prove ourselves as a company that is safe to play at, and that we are serious about security," Leggett said.
Read the press release at Tokwiro.com.
There's No "I" in Team
The teams have been picked, the venue is set, and tomorrow eight teams will hit the felt at the Golden Nugget in Las Vegas for the inaugural World Team Poker event.
The action gets under way at 12 p.m. in Las Vegas, and PokerNews will be there covering it all for those of you that can't make it downtown. For those of you in the area, stop by the set and check it out. PokerNews' Tony G will be playing as will Shannon Elizabeth, Josh Arieh, Doyle Brunson, Jennifer Harman, Phil Hellmuth, and others.
You can follow the action tomorrow at the PokerNews Live Reporting page.