The Weekly Turbo: World Poker Tour Goes to London, Negreanu's Take on Sunglasses, and More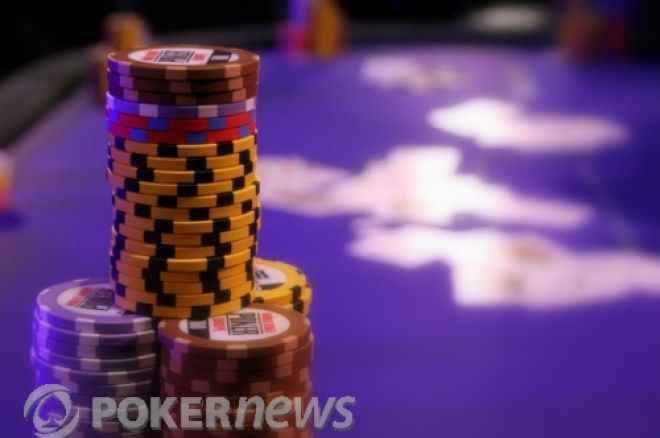 Maybe you were too deep in a SCOOP event to the news this week, well, that's why you have us. Here's your chance to catch up on everything you missed, including where the WPT is headed and Daniel Negreanu's take on sunglasses at the poker table.
Stripping on the Strip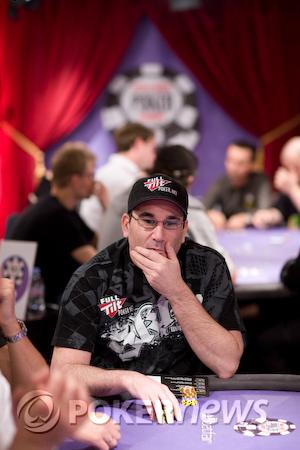 Mike Matusow was recently on an episode of Poker2Nite and was asked by host Scott Huff what he thinks about this year being the "year of the woman." After a short pause, Matusow said, "That's not a serious question is it?" Huff and co-host Joe Sebok told him they were in fact serious and asked him what they thought about World Series of Poker's Ty Stewart's prediction of three bracelets going to women this year. "The Mouth" had this to say: "I'm going to tell you right now. If three women win a bracelet at the WSOP, I'll run naked, down the Strip, with a camera behind me."
We'd really like to see three or more women win bracelets at this year's WSOP, but we (and we're sure most of you) really don't want to see Matusow take it all off. Even the WSOP didn't know what to do. "I mean, we root for ladies here at the WSOP, but do we really want to see The Mouth naked? This is a true dilemma," said the WSOP Twitter feed. It was probably best said a few tweets later, however: "The best would be if a woman beats Matusow heads up to win the 3rd bracelet of the summer!" That would be priceless — but we still wouldn't watch!
Watch the episode at Poker2Nite.com.
Follow us on Twitter for up-to-the-minute news and be sure to add us on Facebook.
Full Tilt Poker and Virgin Racing
With the European Formula 1 season beginning this weekend in Spain, Virgin Racing has announced a new partner — Full Tilt Poker.Net. The two companies have been in talks about a partnership since the Virgin Racing Team's inception last year. Full Tilt Poker.Net branding will be featured on the team's race cars, drivers, and team apparel.
"We are delighted to welcome Full Tilt Poker.Net to Virgin Racing. We are proud to add an industry-leading brand to our healthy partnership portfolio and I am particularly pleased that we have worked hard together to find an interesting sponsorship model that works well for both parties and which demonstrates the flexibility of approach that Virgin Racing can offer. We look forward to commencing the relationship with effect from this weekend's Spanish Grand Prix, where Full Tilt Poker.Net™ will have a significant presence, and to helping the brand to achieve its marketing and business objectives in the longer term," said Graeme Lowdon, Virgin Racing's chief executive officer.
F1Reports.com has more.
Making Plans to Make the Move
PartyGaming has its sights set on the U.S. if legislation passes to regulate online gaming. The company has reported a 27 percent increase in its first-quarter revenue. "We are seeing increased momentum towards regulating online poker. It's possible that it could happen this year and we're prepared if it does," Chief Executive Jim Ryan said.
PartyGaming reported a $127.1 gross revenue for the first quarter. All of its divisions were up, except for its poker division. Poker revenue has declined because it had to pull out of the U.S. market, while other poker operators continued to accept U.S. players.
If U.S. online gaming regulation passes, PartyGaming is ready to make the move. It has an operation set up in Los Angeles and according to Ryan, it has, "...Any number of U.S. operators who we're talking to right now about providing them with online gaming services and software. That gives us good reason to think that regulation isn't that far way."
Reuters has more.
Poker for a Cause
As many of you know, Thuy Doan has been fighting cancer for a while now. She has kept a blog on PokerRoad to keep us all updated on her progress.
On May 16 at 17:00 EST, there will be a charity poker tournament on Full Tilt Poker that will see 100 percent of the rake go to Thuy's medical expenses. The buy-in is $200 + $100 and a number of poker pros have already lined up to play. You can find the tournament under the "Private" tab in the tournament lobby. The tournament ID is 158232539.
If you don't already have a Full Tilt Poker account and want to help, sign up for one here. If you already have one, we'll see you on the felt!
Team Titan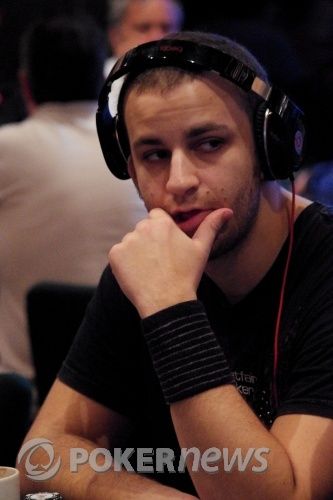 Titan Poker recently announced the seven Team Titan members of for 2010. Sorel Mizzi, who has had an incredible year so far, will captain the team, which has over $4.5 million in combined poker winnings. Also on the team are Jonas Klausen from Denmark, Marvin Rettenmaier from Germany, France's Yann Brosolo and Florian Desgouttes, Sam Trickett from England, and Joel Benzinou from Belgium. The seven-man team will represent Titan Poker in live tournaments all around the world.
Want to play against Team Titan? Sign up for a Titan Poker account today.
A Cereus Security Issue
PokerTableRatings has uncovered a flaw in the software of the Cereus Poker Network that affects Absolute Poker and UB. Apparently, the flaw could allow someone to seize a player's account and display the person's hole cards. PTR notified Cereus and Tokwiro COO Paul Legett addressed the issue in a blog on UB.
"I would like to start by reminding everyone that someone would have to have the technical capabilities to crack the encryption method we currently use and they would also have to hack into your local network in order to gain access to sensitive data. We are currently working on implementing a new encryption method and we expect to have it live in a matter of hours," he said.
He goes on to say he's upset that the company's internal staff and audits could not catch the flaw and the company will be investing in new security resources.
Read Legett's blog here.
Quit Hiding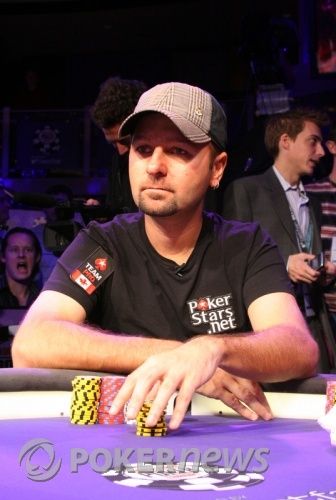 On a recent episode of High Stakes Poker, the subject of sunglasses at the poker table came up. The general consensus was that sunglasses should not be allowed at the poker table. Well, Negreanu has blogged about it and said the new PokerStars television show "The Big Game" has banned them.
"One thing I love about our show, is that FINALLY there is a rule in place where you can't hide like a chicken behind sunglasses! I swear every TV producer should ban sunglasses entirely from any televised event. They are so bad for poker on so many levels. Poker wouldn't be on TV if everyone wore hoodies and sunglasses to hide their eyes."
Read Negreanu's blog for more on sunglasses in poker and some other things.
Headed to London Town
The World Poker Tour has announced that it has added a new stop to the WPT schedule. The World Poker Tour London Poker Classic will take place from August 29 through September 5, 2010, at the Palm Beach Casino at the Mayfair Hotel.
The £5,000 + £300 buy-in Main Event will have a 400-player cap and will begin on August 30. There will be online qualifiers for the event on PartyPoker, as well as a land-based satellite series in casinos across London.
"London is a great poker destination and has always been a major target in our ongoing expansion," said WPT president Adam Pliska. "We're thrilled to have found amazing partners in The Palm Beach Casino, Genting UK and The MayFair Hotel London. With the added power of PartyPoker.com, this is sure to be a highly anticipated WPT event on the international schedule."
The next four WPT tournaments up on the docket are over on WorldPokerTour.com.