The Nightly Turbo: Phil Laak's Record Broken, a Sad Day for French Online Poker Players, and More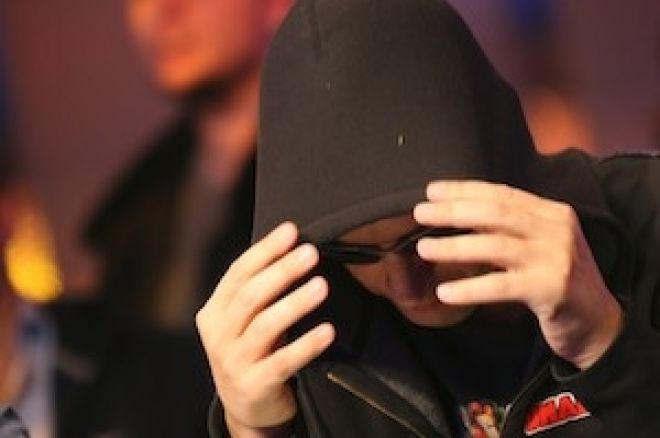 It seems as though Phil Laak didn't get to hold onto his record for too long, French online poker players have been blocked from PokerStars, and we might have to take a deeper look into this mindset thing.
In Case You Missed It
The UIGEA was enacted almost a month ago. How much has changed on the online poker front? Read this to find out.
Phil Ivey's eighth gold-bracelet win earlier this week has a lot of people talking about how many more he will win in his lifetime. Ivey thinks he can win 30. PokerNews' Editor-in-Chief Matthew Parvis thinks he can do it. Check out why here.
The 28th day of the 2010 World Series of Poker saw Phil Hellmuth go for his 12th gold bracelet. Did he do it? Find out in the recap.
One Up
In less than a month, Phil Laak's record of most consecutive hours of poker played may have been broken. Three amateur poker players from Austria apparently took on the task of beating Laak's 115-hour record. We're sure he thought someone would take up the challenge, but we're also sure he didn't think it would happen so soon.
According to the rumor, seven players began on June 19 at 7:14 a.m. local time in Austria. "Together, we will bring the world record from Las Vegas to Tirol," said a statement on their website.
Read more at the Cake Poker Blog.
Blocked
According to a thread on PocketFives, PokerStars has blocked players in France from playing online at PokerStars.com.
The message that one forum member received said, "All money in PokerStars accounts is 100% safe, and is available for withdrawal. You can choose to cash out now if you prefer." It then goes on to say that players will be able to play on PokerStars.fr for play money from now on.
The blockage was mandated by law according to the message from PokerStars.
Check out the thread here.
Master of Mindset
Sam Chauhan has been the mindset master to the poker stars for quite some time now, and his students have produced some pretty impressive results. Antonio Esfandiari made a deep run in the 2009 WSOP Main Event. Then Josh Arieh came in second at the WPT Five Diamond, Gavin Smith won the Canadian Poker Tour event, Phil Hellmuth final-tabled the WPT Bay 101, and David Williams won the WPT World Championship.
Well, his clients are at it again at the 2010 World Series of Poker. Hellmuth went for his 12th gold bracelet on Thursday but came away from the final table in seventh place. Bernard Lee made it to Day 3 of Event #42, Smith is holding strong in Event #44, and Marco Traniello is 12th in chips in the $10,000 H.O.R.S.E.
Check out how he does it at MindSetVT.com.
I Challenge You
CardRunners wants to see how good you can be at poker. The training site is giving away $10,000 in cash and prizes to the the top five winners of this contest.
All you have to do is submit a training video, which will be voted on by CardRunners members. The grand prize winner will receive $5,000 and an offer to become a CardRunners instructor.
Second place gets $2,500, third place gets $1,000, fourth place gets $500, and if you come in fifth, you get a deluxe poker chip set (probably so you can work on your skills). You only have until July 1 to get these submissions in so sign up to an online poker site and start teaching.
Check out all the information on the competition here.
PokerNews MiniSOP
The 2010 World Series of Poker is in full swing in Las Vegas, but maybe you couldn't get there. To celebrate the partnership between PokerNews and PokerStars for the 2010 WSOP live reporting, we're bringing you the Mini Series of Poker.
Seven events will take place from June 27 through July 5, and $8,000 in cash will be added throughout the seven tournaments.
You definitely don't want to miss it. Check out the full schedule here.
Chomp Chomp Chomp
Lynn Gilmartin caught up with PokerStars Team Pro Humberto Brenes on break of Event #42. He's currently playing Day 3 of this event, and you can follow along with the updates at our WSOP Live Reporting pages.
His cash in this event marks his 57th WSOP cash and puts him in seventh place on the all-time WSOP cash list.
Follow us on Twitter for up-to-the-minute news.