The Nightly Turbo: Big Online Poker Score for an 8-Year-Old, PokerStars Largest Poker Game, and Why Can't Antonio Beat Phil?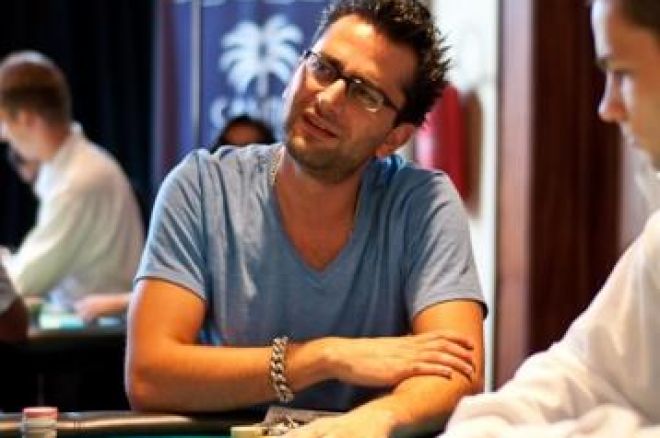 Did an eight-year-old really win an online poker tournament? Did PokerStars break the record for the largest poker game ever played? And why can't Antonio Esfandiari beat Phil Laak? All these questions will be answered in tonight's Nightly Turbo.
In Case You Missed It
Day 3 of the World Poker Tour Bay 101 Shooting Star saw the field shrink to six. A certain "brat" has made his way into the final table with the second chip lead. Who else is seated with him? Find out in this recap.
The games in the nosebleeds on Full Tilt Poker definitely aren't lacking these days with Isildur1 on the scene. Did he win recently or lose millions again? The Online Railbird has the report.
Yesterday we brought you the first half of the top 10 poker innovations. Today, we're bringing you the second part. See which innovation made it to the top of the list here.
Poker Robber Convicted
Deaon Deshawn Hargrove and two other men were arrested in April 2009 when they attempted to rob a home poker tournament in San Antonio. Wielding handguns and a shotgun, the three men burst into their targeted house. The host of the poker tournament called police and the three men were caught.
It took the jury just one hour to convict Hargrove. Aggravated robbery, a first-degree felony, is punishable by five to 99 years up to life in prison. It isn't Hargrove's first time in this situation, however, and because of a prior robbery conviction, he faces a minimum of 15 years in prison. His accomplices Michael Dewayne Wilson and Edward Donnell Hendrick are awaiting trial.
MySanAntonio.com has more.
Esfandiari vs Laak: Why Can't Antonio Win?
Ever wonder why Antonio "The Magician" Esfandiari can never beat the Phil "The Unabomber" Laak? Two Plus Two poster "adapterz" started a thread to help us figure it out.Initally, the thread was lacking, however, the NVGers have stepped up to the plate to save the thread with some pretty hilarious applications of Photoshop.
Check out the five-star thread here.
If you're not following us on Twitter by now, here's the link. Go do it. While you're at it, here's the Facebook page link too, it just one other way to keep you connected to all the news we're throwing your way.
PokerStars Breaks Another Record for Largest Poker Game
You're probably wondering why you weren't informed of another record-breaking tournament on PokerStars. Well, that's because, PokerStars wasn't breaking another record online, it was breaking the record for largest poker game played. By that we mean, super big chips and super big cards.
The England Rugby team aided PokerStars in breaking the record. The rugby stars, James Haskell, Ben Foden, and Delon Armitage, probably didn't think they would be doing manual labor when they were asked to participate in this, but they found out soon enough they would be.
Play at the world's largest poker site. Sign up for a PokerStars account today.
Eight-Year Old Wins $500k?
If this is true and not as ridiculous as it sounds to us, it could give a new definition to the term Internet young gun. Apparently, an eight-year-old boy in India won half-a-million dollars playing online poker.
According to his mother, Aashish Nanak showed an interest in computers at just three years old. Then he began building his own Web sites at four, and by six was interested in online poker. Aashish's uncle may have had a role in the boy's interest in the game. His uncle created an account for Aashish and the youngster began playing. The family is now in court in New Delhi attempting to get the winnings from the site Aashish was playing on. The site, which is unnamed, refuses to pay out the winnings because of Aashish's age.
None of this is confirmed, and we feel like we might be getting Rickrolled here, but whether we are or not, we appreciate the effort.
OnlinePoker.net has more.
Estrellas Poker Tour
PokerStars has another poker tour out there for all of you now. The Estrellas Poker Tour is a four-stop tour of Spain. The first season kicks off in Malaga, Spain, on April 8 with a €910 + €90 buy-in Main Event.
The second stop is Alicante, with Madrid after that, and the EPT Barcelona as the Grand Final of this tour.
Satellites are running now for these events. Sign up for a PokerStars account and win a seat today.