The Online Railbird Report: durrrr and OMGClayAiken Pummel Isildur1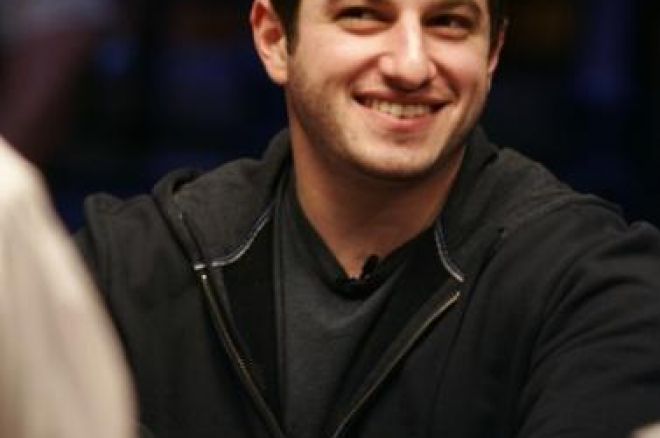 The "Isildur1" roller coaster continued this week as the mysterious Swede's bankroll careened up and down in a series of high-stakes heads-up marathons. Isildur1 won more than $1.5 million on Tuesday, most of it from CardRunners pros Cole South and Brian Hastings. But Isildur1 held on to the cash for less than 24 hours, losing a jaw-dropping $1.8 million over 9,000 hands on Wednesday. While Isildur1 was able to profit from other players to offset some of the losses, he dropped $1 million to Tom "durrrr" Dwan and $1.9 million to Phil "OMGClayAiken" Galfond over several hours.
Isildur1 took on his CardRunners nemeses tag-team style on Tuesday and got the better of both in an extended session. Playing a mix of $200/$400 and $300/$600 pot-limit Omaha, the Swedish shark won $640,000 from Cole South before giving $355,000 back at $500/$1,000 PLO. Isildur1 also beat Hastings for nearly $830,000 multi-tabling $300/$600 and $500/$1,000 PLO. If that weren't enough, the unidentified Internet revelation also booked six-figure winning sessions against Justin "ZeeJustin" Bonomo and "NEKOTYAN".
Fresh from his $572,000 profit on Monday and his $1.5 million win on Tuesday, Isildur1 was on a roll. His run continued at the start of his third day in a row of marathon heads-up sessions. Within a few hours, he'd won $558,000 from South and $521,000 from Bonomo.
Fortune changed quickly for Isildur1 when he sat down across the virtual felt from one of his frequent sparring partners, Tom "durrrr" Dwan. The pair played 888 hands of $300/$600 PLO, and Isildur1 ended down over $1 million. In the largest pot of their heads-up match, Dwan's top two pair held up against Isildur1's weaker two pair and draw to ship $303,000 to Dwan. The latter won another monster pot when he turned a straight with the same card that gave Isildur1 a set.
After his $1 million loss to durrrr, Isildur1 was close to even on the day. His bankroll headed down the drain quickly, however, when he got involved in a brutal session against Phil "OMGClayAiken" Galfond. The two were neck and neck after close to 1,500 hands of $200/$400 no-limit hold'em, but once they moved to $300/$600 PLO, Galfond built a nearly $300,000 lead. Then, over another 2,000 hands at $500/$1,000 PLO, Galfond destroyed Isildur1 for another $1.6 million.
Galfond and Isildur1 managed to play eight pots over $300,000. The biggest of the night, weighing in at a whopping $415,999, was pushed in the secretive Swede's direction. Isildur1 raised to $3,000, and OMGClayAiken made it $9,000 to go. Isildur1 four-bet to $27,000 and then called yet another raise from Galfond, who five-bet to $81,000. There was already $162,000 in the middle by the time the flop came down
. OMGClayAiken bet the pot, and Isildur1 called all in for $126,999.
OMGClayAiken:

Isildur1:
The turn was the
, giving Isildur1 broadway. Galfond still had flush and full-house outs, but the
on the river was a complete brick, shipping the giant pot to Isildur1.
Galfond was the recipient of plenty of other big pots on his way to a $1.9 million score. In the largest of them, OMGClayAiken four-bet to $27,000 preflop, and Isildur1 called to see the
flop. Isildur1 checked, and Galfond checked behind to peel the
turn for free. Isildur1 bet pot, and Galfond raised all in for a few dollars short of $170,000, and Isildur1 looked him up.
OMGClayAiken:

Isildur1:
The
on the river didn't rescue Isildur1 from his questionable call, and Galfond added $392,989 to his stack. By the end of his virtual beating, Isildur1 had dropped almost $2 million to OMGClayAiken and lost a total of $1.8 million. Even after a rough Wednesday, thanks to his wins on Monday and Tuesday, the high-rolling Isildur1 is still up close to $200,000 for the week. Of course, those numbers will change hourly because he rarely seems to need a break from the felt.
The biggest online poker games in the world take place at Full Tilt Poker. Sign up for an account today to watch the action, or get involved in some smaller stakes yourself.