The Nightly Turbo: Shannon Elizabeth Signs with Carbon, Williams and Selbst Now PokerStars Pros, and More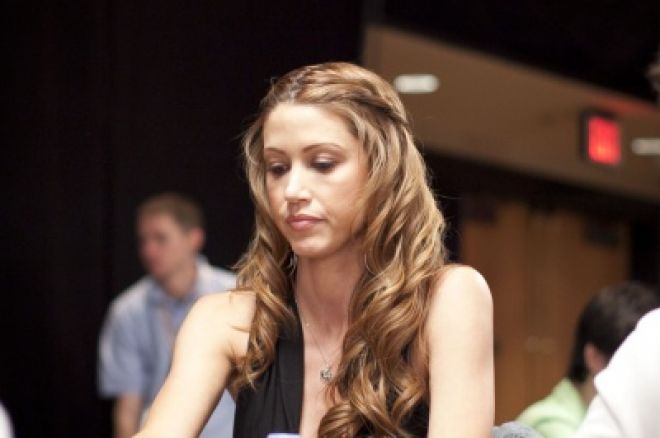 Seems like a day of signings. Carbon Poker announced that its newest pro is Shannon Elizabeth. Also confirmed: David Williams and Vanessa Selbst will don a red spade at the World Series of Poker. Oh, and Gloria Balding learns French poker terms and it's all in tonight's Nightly Turbo.
In Case You Missed It
Too busy playing into the wee hours of the morning to catch the PokerStars Big Game last week? We've got just what you missed in this week two recap.
On Tuesday, World Series of Poker tournament directors in Event #47 decided to extend the day into Wednesday. Event #50 didn't make the money until the last level of play for the day. What else did you miss? You'll have to read all about it in the WSOP Day 33 recap.
Carbon's Latest Pro
We've learned that CarbonPoker has signed Shannon Elizabeth as its newest pro. She'll be representing the online poker site in live tournaments and by playing online, as well as keeping a blog on CarbonPoker.
If you don't know who she is, you've either been out of it for about ten years or you just don't watch comedies. She's probably best known for being in the movie American Pie, but recently she was on "Dancing with the Stars" and has started making a name for herself poker.
Read about it here and take her on at the CarbonPoker tables by signing up for an account through PokerNews.
Suspicions Confirmed
Remember yesterday when we said you guys can draw your own conclusions about why David Williams and Vanessa Selbst were going to be at the PokerStars cocktail party?
No more conclusions to draw. Selbst will be joining Team PokerStars. David Williams is also being added to the roster. The latter was confirmed by Williams' agent at Poker Royalty.
Play with the Pros at PokerStars.
Happy Fourth of July!
We know that the biggest day on the virtual felt is Sunday. How do you juggle that and July 4? We've got an idea for you. Fire up the grill, take your laptop outside, and sign up for the Independence Day Freeroll on UB. This way, you can play with fireworks while blowing up your bankroll.
"What better way to celebrate the freedom we Americans have to play this incredible game than with a 4th of July freeroll," Team UB Pro Phil Hellmuth said. "I'm proud to be an American, I'm proud to be part of UB, and I'm proud to celebrate Independence Day with the entire poker community at the best poker site around."
The freeroll will kick off at 12:00 EST July 4, and 20 players will have seats to UB's $200,000 guaranteed tournament, which will begin at 16:00 EST on the same day.
Don't miss it. Sign up for a UB account through PokerNews and get in on the action.
Come Play with Us
The PokerNews Hard Rock game is coming at you Wednesday at 8 p.m. If you're in the neighborhood, stop by and take on some of your favorite PokerNewsers in this $4/$8 half-kill game. Because the Hard Rock throws in so many promotional incentives, how could you not want to come out for it. And you never know who will show up.
It starts at 8 p.m. Don't be late. See you there!
And if you stay up too late playing, why not take advantage of the sweet deal on rooms the Hard Rock is offering just for PokerNews readers.
En Français
They say you learn something new every day. While we're not too sure who "they" are, you can learn something today ― that is, if you don't already speak French. Team PokerStars Pro, Julien Brecard gives Gloria Balding a little French lesson. Wondering how to say "It was a suckout" or "I three bet" in French? You'll have to watch the video to find out.
Following us on Twitter is a really good idea. Another good idea? Facebook.