The Weekly Turbo: PokerStars Sponsors Basketball Team and Soccer Star, The Life of Ivey, and More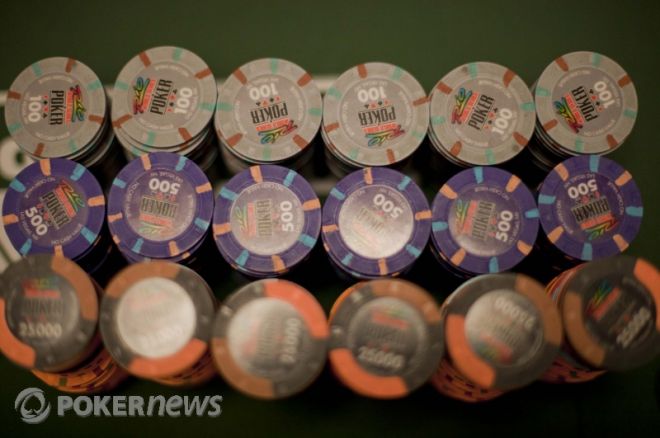 This week, we told you about the announcement of the sponsorship of a basketball team and a soccer star by PokerStars. On top of that, Phil Ivey is living the life. The Weekly Turbo is bringing you what you missed this week when you were running deep in whatever tournament you were running deep in.
He Shoots! He Scores!
PokerStars has signed a 12-month sponsorship agreement with the Spanish Basketball Federation. This comes just a few months before the 2010 FIBA World Championship that will take place in Turkey in August.
PokerStars branding will be seen throughout Spain's preparation for the world championships and also during the competition. This sponsorship will give PokerStars' players the opportunity to win tickets to warm-up games and the championship tournament through various tournaments on the online poker site.
"Our client PokerStars is very proud to become sponsor of the Federación Española de Baloncesto. Being a global brand, this is a significant opportunity to join a leading sport. PokerStars sponsors numerous teams and sportsmen of international standing and being able to co-operate with the World and European champion is an exciting project by which to convey values like excellence, competition and fair play," Juanjo Marquez, CEO of the agency representing PokerStars in Spain said.
Want to win your way to one of the games? Sign up for a PokerStars account today.
Life of Ivey
If you haven't heard that Phil Ivey won his eighth World Series of Poker gold bracelet this week, then you must have been living under a rock. Tina Tran was there with the trusty PokerRoad Flip cam to capture Ivey in his element. He watched Rocky in his trailer prior to the final table, and Tran discussed fashion with him on his way to the Amazon Room.

Business and Poker
First it was Zappos CEO Tony Hsieh who compared poker and business, and now Greg Go has taken his shot. Go is the founder of Wise Bread, a blog that helps readers live large on a small budget. He has published 16 business lessons he learned from poker.
Number one on the list? A Game of Incomplete Information: "poker is a game of incomplete information. The one who fills in the blanks faster and more accurately wins," and translating to business, "if you consistently make good guesses, your business will be profitable, if you consistently make bad bets, your business goes broke."
Be tight aggressive comes in at number four, bluff strategically to maintain your image is number six, and in the tenth spot, don't tap the glass.
Find out all 16 lessons at USNews.com.
Jones' New Gig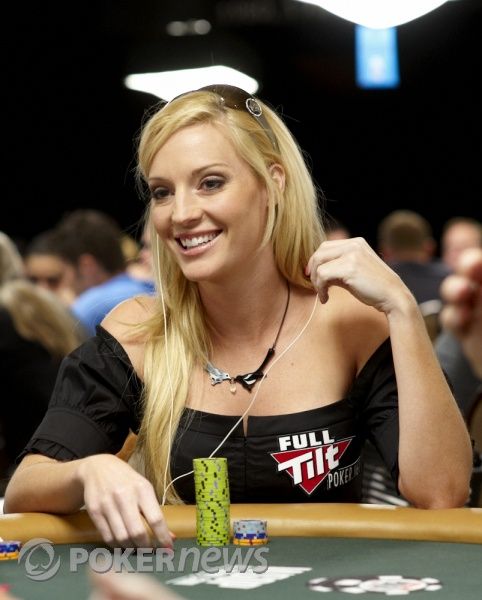 The Ladies International Poker Series (LIPS) and Heads Up Entertainment, the operators of the Canadian Poker Tour (CPT), have partnered to host the CPT Ladies event in Canada. Newly minted Red Pro Lacey Jones will be the "Face of LIPS."
"Lacey is the perfect match as the Host for LIPS in Canada. She is an avid supporter of women in poker and a strong player herself," said Lupe Soto, LIPS Tour Founder. 
The 2010 Canadian Open Poker Championships will host the inaugural LIPS hosted event on August 22, 2010.
"I am thrilled for this opportunity to work with LIPS and the CPT in this capacity," Jones said.  "LIPS has paved the way for many women in poker and is one of the most respected brands in women's poker today. I look forward to meeting women across Canada that love the sport as much as I do."
LIPSTour.com has more.
Goooaaaalllll
PokerStars' list of international ambassadors is growing with the addition of Argentinian soccer football star Juan Sebastián "Brujita" Verón.
Verón regularly plays for Estudiantes de La Plata but is part of the Argentinian national football team that is playing in the World Cup in South Africa.
"It is truly a pleasure for us to have Verón as an Ambassador for PokerStars.net," said Sarne Lightman, PokerStars' Latin America Marketing Director. "His sporting and competitive spirit embodies the values of our brand and we feel very proud that this great soccer player decided to represent the number one poker site in the world."
Sign up for a PokerStars account today.
Ante Up for Africa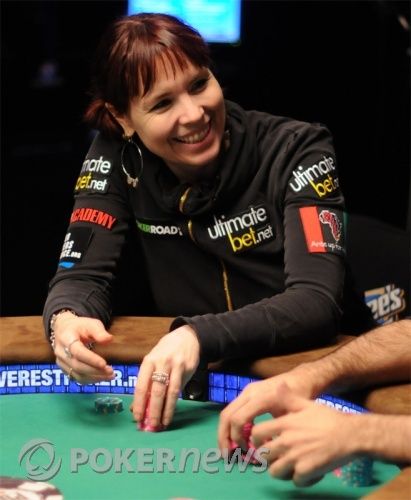 Ante Up for Africa is a nonprofit organization dedicated to raising awareness for Africans in need. The organization was founded by Don Cheadle, Annie Duke and Norman Epstein. Every year, Ante Up for Africa hosts a charity poker event at the World Series of Poker.
This year, Ante Up for Africa is launching an online campaign to raise $10,000 by the start of the WSOP Main Event on July 5.
"$10,000 is enough to change one person's life at the World Series of Poker. But in Africa, it can change thousands of lives," Duke said. "With the poker world focused on the WSOP right now, we're hoping poker players will once again step up and contribute, and even put aside at least the money towards one satellite buy-in, and instead donate it online to Ante Up For Africa, where the money can provide much-needed assistance to those in need in Africa."
To donate, head on over to AnteUpforAfrica.org.
Blocked
According to a thread on PocketFives, PokerStars has blocked players in France from playing online at PokerStars.com.
The message that one forum member received said, "All money in PokerStars accounts is 100% safe, and is available for withdrawal. You can choose to cash out now if you prefer." It then goes on to say that players will be able to play on PokerStars.fr for play money from now on.
The blockage was mandated by law according to the message from PokerStars.
Check out the thread here.
Your Facebook page can use another friend, so add us, and follow us on Twitter for up-to-the-minute news.