Vegas Insider: XS and Surrender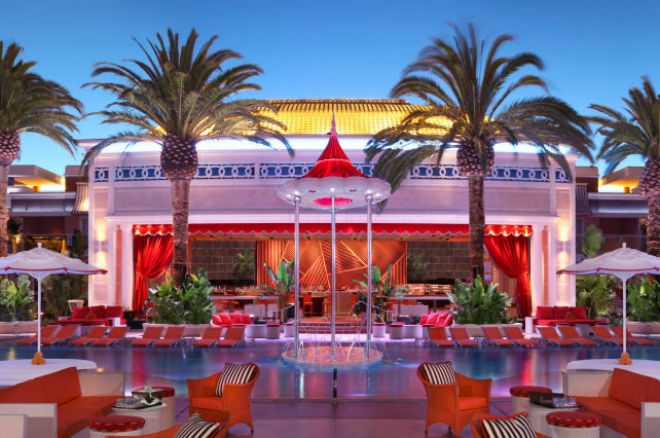 Las Vegas has long been known for its nightlife options. To many people, it seems as if there is a bar or nightclub at every turn in every casino, and with all the different places to choose from, Vegas can confuse anyone who has poor decision-making skills. Well, because quandaries of any sort are no fun, especially for poker players looking to celebrate big wins (or drown the sorrows of a loss), let's make our way to Encore where two nightclubs, both XS and Surrender, are ready to help you do Vegas the way it was meant to be done.
XS
Positioned perfectly in the shopping esplanade that connects Encore with its older sister, Wynn, XS welcomes you into its 40,000 square feet with a design inspired by the sexy curves of the human body and decorated in rich gold, black, bronze and browns. The interior, which boasts 95 VIP tables, is highlighted by dance poles designed to look like lanterns, massive chandeliers spread throughout, mirrored mosaics on the walls, gold crocodile-embossed leather on the furniture, and brushed brass and gold-colored resin bar tops. Two giant glass doors open up into the outdoor space of the nightclub, which is part of the Encore pool area by day where you'll find 30 VIP Cabanas surrounding an illuminated pool, island bar and gaming area.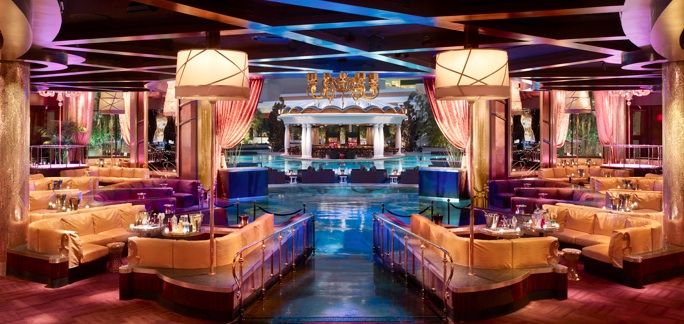 Although plenty of full bars are available to serve guests, table reservations are the way to go at XS, and if you're looking to show just how much of a baller you really are, order up XS's signature cocktail: The Ono. A combination of Charles Heidsieck Champagne Charlie 1981 and Louis XIII de Remy Martin Black Pearl cognac, this drink comes with men's sterling silver cuff links embossed with a stingray and the raised XS logo and a woman's 18K white gold chain with a black pearl pendant and XS logo. For the price of one WSOP main event buy-in ($10,000), this drink is all yours, and because you'll likely be celebrating a WSOP bracelet victory, honestly, it's no biggie, just go for it.
For more information, or to book a table head over to XSLasVegas.com
Surrender and Encore Beach Club
In true Steve Wynn style, only months after opening his mega resort, Encore was unhappy with a few of the hotel's elements and decided he needed a 60,000-square-foot nightclub and beach-club combo. The indoor element is tiny compared to the space as a whole, clocking in at 5,000 square feet with leopard-print carpets, bright yellow tufted leather banquettes, two raised stages with go-go dancers decked out in gold mesh skirts and leopard bikini tops, and a center bar with a giant snake positioned above it ― an ode to the Garden of Eden overall theme of Surrender.

Outside is where the hotel is spectacular. Guests are entranced by three ever-changing illuminated pools that spout water to the beat of music.The pools are surrounded by 40-foot palm trees, private day beds, tables and cabanas. If you want a true VIP experience, go all out for one of eight exclusive bungalows featuring private balconies overlooking the strip, a hot tub, your own bathroom with a shower, and a personal bouncer who ensures that late-night stragglers are kept out, or let in, depending on how friendly you're feeling, and how attractive they are looking.
Surrender opens at 10:30 p.m. on weekends, but the space, called Encore Beach Club by day,features poolside spa treatments in your cabana or bungalow, a cafe serving freshly grilled BBQ, chaise lounges, day beds, and outdoor gaming.
Interested? Book a table at SurrenderNightClub.com.