Inside Gaming: Gambling Sites Stake Claims on Football Clubs, MI Tribal Casino Project Gets a Bailout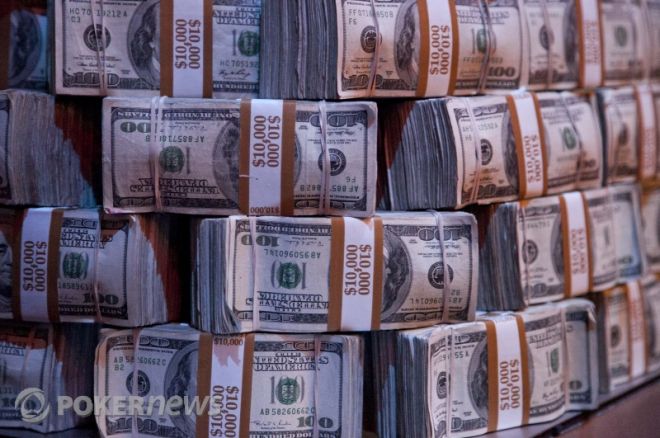 The World Cup is over, and online sports books and poker sites are now turning their attention toward Europe's regular soccer football seasons. Everest Poker, bwin Gaming, and a major Finnish gaming company are staking claims on teams, while Betfair inked a unique sports partnership deal of its own in preparation for the 2012 Olympic Games in London. Back in the U.S., construction is back on track for a Michigan tribal casino after a $165 million loan to bailout the tribe left in a precarious position by its bankrupt casino management company, Station Casinos.
Online Gaming Companies Get Into the Game in Real Life
Everest Poker Sponsors Olympique Lyonnais
A few weeks after receiving its permit to operate in the recently-regulated French market, online site Everest Poker signed a partnership deal with French football club Olympique Lyonnais. The Everest logo, familiar to those who have seen it on the much argued-over 2009 WSOP felts or on the giant Everest hospitality suite at the World Series, will appear on the OL team's away game jerseys.
BetClic, a sports betting site operated by the same company as Everest, Mangas Gaming, became a sponsor of the football club a few weeks earlier. The BetClic logo will be featured on OL's home game jerseys. Both sets of jerseys were designed by Adidas Lifestyle and will be worn throughout the 2010-2011 season.
"Pushed by our commitment to strengthen our link with players and to gain ground in our growing market, we are confident this partnership will be a true success thanks to the joy offered by our partners' performance," said Sandrine Mangia-Park, Director of Everest Poker France.
Read about the new Everest deal here.
Bwin Gets Its Own League
Bwin Interactive Gaming AG also just announced a new two-year sponsorship deal with an Italian football league. The second-tier Serie B league will change its name to Serie bwin for the duration of the partnership. The 22-team league split last year from Serie A to be controlled by a separate governing body in Milan.
The deal with Serie bwin will continue through at least June 2012. Paolo die Feo, CEO of bwin Italy, said, "bwin is continually active in high-end sports sponsorship and this will continue at the international level. Today, with the advent of serie bwin, we are facing a very exciting new challenge, giving us real contact with local situations."
Hear more from the league here and here.
PAF Strengthens Ties with Atletico De Madrid
Finish gambling company Alands Penningautomatforening (PAF) extended its agreement with Spain's internationally known Atletico De Madrid football club. The team will continue to wear the company's online logo on their shorts for another year. Star players Diego Forlan and Sergio Aguero will also visit Stockholm in August to promote the team and the gaming company, and PAF will run promotions where patrons can win football tickets and VIP packages to meet players.
"The fact that we are extending the contract for another year is proof of a long an successful partnership," said PAF's Public Relations Director, Inger Holmstrom. "You could say we have been engaged and we are now getting married."
Read more gushing about the nuptials here.
Betfair Partners with British Player Advocacy Group
Betfair's newest athletic partnership is a little different. The online casino and sportsbook operator just inked a three-year deal to sponsor the British Athletes Commission, an independent organization that brings athletes' views to decision-making bodies like the British Olympic Association. Betfair, the Commission's first sponsor, will work with the group to educate athletes on how to prevent betting-related corruption. There has been increased focus on athletes' involvement in sports betting as London prepares to host the 2012 Olympic Games.
"We are delighted to be working with the British Athletes Commission, a vital step in our ongoing efforts to safeguard the integrity of sport," said David Yu, CEO of Betfair. "We have seen that there are very few integrity issues when betting on sport is entirely transparent and when sportsmen and women understand the rules in place and the penalties for breaking them."
Learn more about the fight for good press and against corruption here.
Loan Bails Out Tribal Casino Project; Station Casinos Auctioning Management Contract
Construction of a new tribal casino in Michigan is underway again after Goldman Sachs came through with a $165 million loan. The Gun Lake Band of Pottawatomi Indians was forced to halt progress on the 83,000-square-foot casino near Grand Rapids, Michigan when the money ran out and the casino management company they'd hired, Station Casinos, filed for bankruptcy.
The Pottowatomi tribe spent more than ten years fighting regulatory hassles to get the project off the ground, but as soon as they were able to break ground, the national economy cratered. Although plans for the casino were scaled back, 1,400 slot machines and 28 table games are still included. Thanks to the five-year loan from Goldman Sachs, it is now expected to open in 2011.
Station Casinos, the project's management company, advanced $53 million for construction in 2009 shortly before filing for bankruptcy. The management contract is among those that will be auctioned next month as part of the company's reorganization plan. The U.S. Bankruptcy Court in Reno just set the official dates for hearings on Station's controversial reorganization plan, which will take place August 27 and 30 so they can take into account the results of the auction. Half of the secured lenders, which accounts for two-thirds of Station's $6 billion debt, must agree with the plan for it to receive court approval.
Read more about the Michigan casino construction here, and get the latest details on the Station Casino saga here.
Follow us on Twitter for up-to-the-minute news.