The Aussie Millions on GSN: Obrestad Headlines Featured Table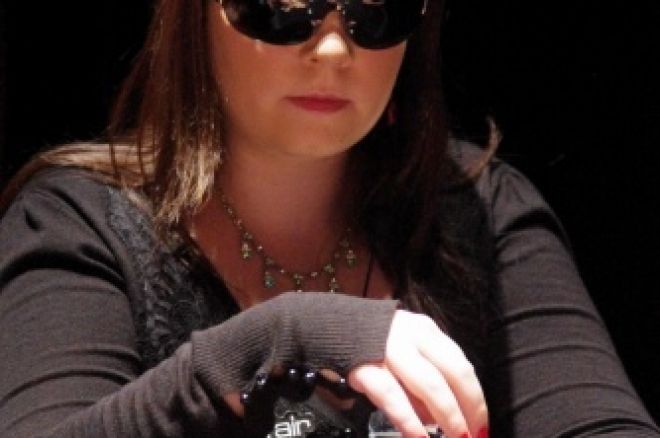 With the $100,000 High Roller Event complete, GSN's coverage of the 2010 Aussie Millions turned its focus to the $10,000 buy-in Main Event. We picked up the action on Day 2 with 294 of the 726 starters remaining. Still in contention for the title were a many well-known players including 2007 Aussie Millions champion Gus Hansen, Barny Boatman, Erick Lindgren, and hometown hero Joe Hachem.
The lineup: The first set of players on the featured table included Hansen, John Juanda, Cort Kilber-Melby, Poland's Bortosz Socko, and Aussies Jackie Glazier, Antonis "Toothpick Tony" Kambouroglou, and Riccardo Deguzzo. About halfway through the broadcast, the tables shifted around a bit and a fresh batch of players took their seats onstage: Chad Weidenhoff, Sorel Mizzi, Annette Obrestad, the U.K.'s Christopher Brammer, and Aussies Kyle Chung, Fredrick Jensen, Finn Savage, David Olson and Matt Polgasse, who qualified for free on an Australian TV show.
Juanda gets jacked: Kambouroglou found pocket jacks on the button and made an opening raise only to face a shove from Juanda who looked down at
. "Toothpick Tony" made the call and sent Juanda to the rail when the board ran out
. After a short stint at the featured table, Juanda's chair was filled by Arthur Basha.
Glazier's gutsy move: Jackie Glazier opened pocket fives for 4,300 and the action folded around to Gus Hansen on the button. He made the call with
, and they went heads up to a
flop. Glazier checked to Hansen, who bet 6,600 with his top pair and gut shot straight draw. Perhaps sensing something or simply understanding his reputation, Glazier decided to test Hansen and put in a raise to 17,000. This puzzled the Great Dane, who thought for several minutes before settling on a reraise to 56,000 to find out exactly where he stood. Glazier waited a few beats before smartly giving up her hand.
Jensen's set sinks Polgasse: Fredrick Jensen opened for 4,800 holding pocket sevens and Matt Polgasse defended his big blind with
. Both players hit the
flop, Polgasse making top pair while Jensen flopped a set of sevens. Polgasse checked to Jensen, who bet 5,100. He made the call and they went to the turn, which fell the
. This time, Polgasse took the lead, making it 6,100 to go, but faced a raise to 13,100 from Jensen. Polgasse made the call, then made top two pair on the river when the
landed. He checked and Jensen bet 31,100. Polgasse wore the expression of a man who knew he was beat, but nevertheless made the call. Jensen took down the 113,000 pot with sevens full while Polgasse lost about half his stack.
Rough seas for Obrestad: Christopher Brammer made it 5,500 to go with
and Obrestad made the call from position with
[Qv]. Brammer missed the
flop entirely, but still lead out for 8,000. Obrestad called with her flush draw. The
on the turn paired Brammer and he checked over to Obrestad who bet 16,000. Brammer came over the top, making it 40,000 to go, and Obrestad declined to go any further with her draw.
Only a few hands later, John Delasandri opened pocket nines for an oversized raise to 25,000, about ten times the big blind. Obrestad looked down at
on the button and moved all-in for 137,800. The action folded back around to Delasandri, who made the call. Delasandri hit a set on the
flop, but Obrestad picked up a straight draw on the turn when the
fell. The river, however, was the
and Delasandri doubled through Obrestad, leaving her on a short stack.
GSN's coverage of the 2010 Aussie Millions continues on Saturday, July 24. Check your local listings.
Are you following us on Twitter yet? Well, why not?