The Nightly Turbo: PartyGaming and Bwin Merge, Beth Shak on Millionaire Matchmaker, and More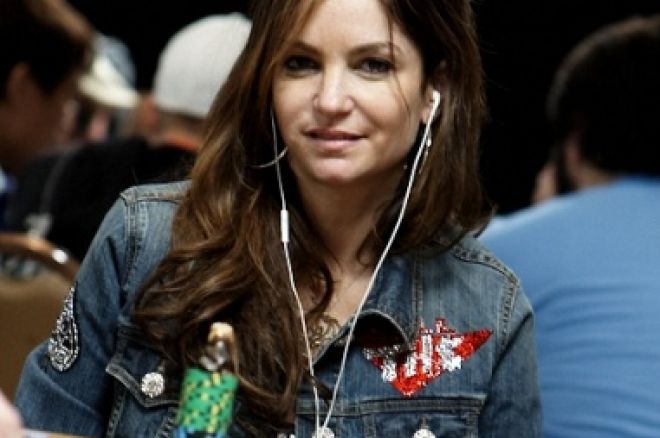 PartyGaming and Bwin have announced a merger, which would create the largest publicly traded online gambling company. On top of that, Beth Shak is apparently going to be on Millionaire Matchmaker. And it's only Thursday.
In Case You Missed It
We reminded you, but we're sure some of you didn't heed our advice when we said, "Set your DVR for ESPN's coverage of the 2010 World Series of Poker." No big deal, we watched it, and recapped it. Mizrachi Grinds to a Win in $50,000 Player's Championship has more.
Usually, Full Tilt Poker houses the high-stakes games online. This week, however, there was a bit more high-stakes action on PokerStars than normal. The Online Railbird Report will keep you up-to-date on who's up and who's down this week.
What do you do with small pairs early in a tournament in early position? We sat down with Christian Harder recently to get his General Guidelines on Small Pairs.
Huge Party
The biggest publicly traded online gaming company in the world. That is what will be created in the reverse takeover of Bwin by PartyGaming. The merger is valued at about $1.76 billion.
"From an industrial point of view this is both an offensive and a defensive move," Gianmarco Bonacina, an analyst with Equita SIM SpA in Milan said. "In Europe, Bwin and PartyGaming are losing market share in poker versus Pokerstars and Fulltilt, so the combination will protect them. In the U.S., the move is offensive. They want to attack that market and are in a better position if they combine."
The merged company, which had reported sales of 682 million euros, will be 51.6 percent owned by Bwin with the rest in PartyGaming's control. Although Bwin shareholders will have a majority stake, all of Bwin's assets and liabilities will be transferred to PartyGaming. The company is positioning itself for when markets such as the U.S. open up. "We will immediately be a leader in these markets as they open up," PartyGaming Chief Executive Officer Jim Ryan told reporters on a conference call.
Bloomberg.com has more.
Set Up
Although Yevgeniy Timoshenko and Phil Hellmuth weren't on Bravo's Millionaire Matchmaker looking for love, it seems that one poker player is enlisting the help of Patti Stanger to do just that. Filming for the next season of Millionaire Matchmaker is under way in New York City and Beth Shak will be one of the hopefuls. You can catch the show when it returns in the fall.
The New York Post has more.
UBOC 5
The UB Online Championship is set to kick off August 18 and run through August 29. Twenty events are on the UBOC5 schedule, with one featuring a $1 million guarantee.
UB is running satellites to get you into the events cheaply. There are also three separate guaranteed super satellites with 40 seats to be given away for the UBOC5 Main Event. The first one of these is Sunday, August 1 at 20:05 EDT.
UB is offering you plenty of ways to get in on the action, so sign up for an account today!
New to the Team
CardRunners has a new instructor on its roster and with that, comes a new Full Tilt Red Pro. Andreas "Skjervøy" Torbergsen, a pot-limit Omaha master from Norway has signed on and will be making high-stakes PLO videos for the CardRunners members.
"When asking around the poker community about the best PLO players in the world, Andreas's name consistently came up as someone we need to have at CardRunners. He represents the first pro from outside North America on Team CardRunners as well as our first team member who exclusively plays PLO," founder of CardRunners Taylor Caby said.
Torbergsen's first video will be released July 30. Head on over to CardRunners for more.
Not Just Any Promo - Win a Lambo
Vanessa Rousso has one, but she had to buy hers outright. Why not get your own, too; it won't cost you nearly half as much. PokerStars is running a new promotion whereby one player will end up becoming the proud owner of a Lamborghini Gallardo.
This promotion has already begun and is running daily through September 25. Every hour, PokerStars will run a freeroll that will see the top 18 players win a seat into the Weekly Final, which plays out on Sundays through September 25. On top of the freerolls every hour, there are also a $1.10 and an $11 satellite running every two hours in which the top 27 players will win entry into the Weekly Finals.
The top 2,000 of the Weekly Final will win seats into the Grand Final where they will play for the Lambo. The Grand Final will be held on October 3 at 14:30 EST.
Want to learn more? Head on over to PokerStars, but how about signing up for an account first. You can't get the car without one.