Making Palladium Elite VIP and Team PartyPoker with Bodo Sbrzesny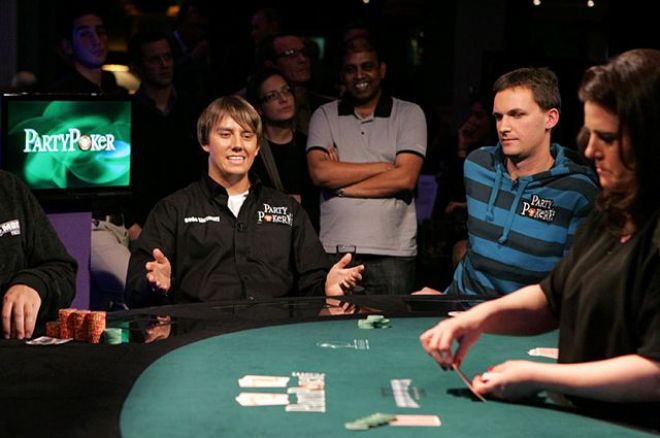 The face of poker sponsorship is changing significantly. As poker players are becoming increasingly more knowledgeable consumers, many poker rooms are choosing to reward their in-house online community who have demonstrated loyalty and marketability with sponsorship deals.
PartyPoker has done just that and many of their recently formed Team PartyPoker line up of sponsored players were hand-picked from the Palladium VIP program. Bodo Sbrzesny is a great example of this, after winning a rake race on PartyPoker, he played in the televised Poker Den cash game and wowed everyone with his tricky entertaining style. Not long after that, the loyal Palladium VIP member was unveiled as a full-fledged Team PartyPoker Pro.
So Bodo, what made you choose PartyPoker prior to your sponsorship?
After playing on a lot of sites, I really think that PartyPoker gives me the best software on the Internet to play poker, especially for multi-tabling. Also the rakeback system and the promotions are famous and good for my motivation every single month.
What sort of volume were you putting in to get in the Palladium lounge?
My home limit is $5/$10 no-limit and I like to play 12-16 tables which is 1,000 hands per hour on average. If I play higher, I play less tables. If I play lower (blinds $3/$6 $2/$4 and $1/$2) I like to relax and just "click around." To get into the Palladium Lounge you have to play about 45,000 hands on $1/$2 NLHE in one quarter. To reach the Elite Status (the highest one) it is about 175,000 hands on $2/$4 NLHE in one quarter. Of course you have to play less if you play higher limits.
How big have the benefits been of being in the Palladium lounge? Do you go for the bonuses or the cash?
In total you get about 60% rakeback on PartyPoker as Elite plus some invitations to special events. It's calculated at 40% through PartyPoints if you take them as a cash bonus (30% as normal Palladium). You receive about 5-40% additional rakeback depending on other promotions running at the time and your amount of playing --- in average about 20% extra I would say.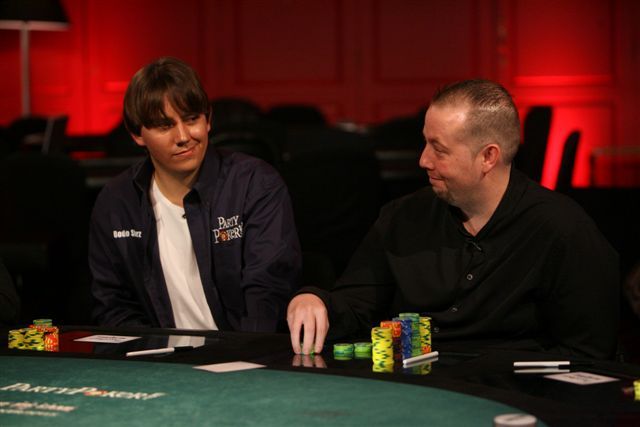 Did you ever think being a high raker would get you sponsorship?
I am sure it is one of few factors – the loyalty! I think everything between PartyPoker and me matches really good, which is important too. Also my first TV experience was a PartyPoker Event – The Big Game V, and I did really well which helped me a lot. I also refer people to play on PartyPoker and they are happy after coming from other poker sites.
What is it like being a Team PartyPoker Pro?
It's always an advantage if you get more, more possibilities in total (invited events / tourneys, interviews / TV time and money). I feel well-treated in this "family!"
What advice would you give someone wanting to achieve a big VIP level like Palladium lounge?
Look to the promotions and calculate what is possible for you, then play play play and take your prize every single month!
It seems pretty clear that anyone looking for sponsorship would be well advised to show loyalty to a site that will show it back and that PartyPoker are a site that do just that. You can start you poker career at PartyPoker for FREE with our world exclusive $50 Free No Deposit Sign Up Bonus. Who knows, maybe you could follow in Bodo's footsteps if you climb the ranks at PartyPoker.
Find out more about the benefits Palladium VIP Members can achieve.