The Weekly Turbo: Cake Poker Security Risk, a Big Merger, and More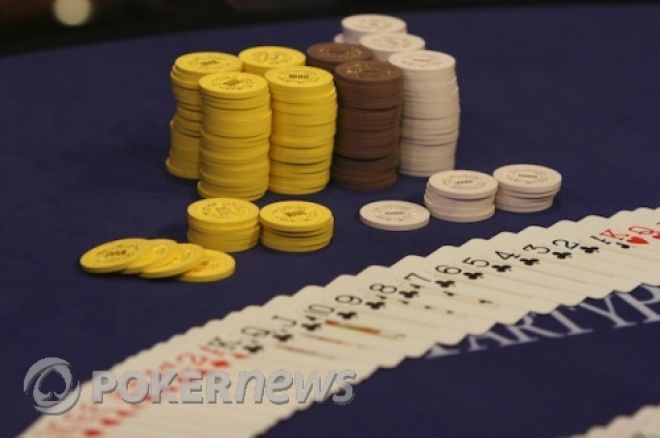 You made it through another week. We'd like to assume that you get your daily poker news fill throughout the week, but we realize that sometimes you might be deep in a tourney and might miss something. (Hint: That's what the Nightly Turbo newsletter is for.) But just in case, we've compiled the top news stories of the week for you. This week, there was a security issue on the Cake Poker Network, a huge merger is in the works and more.
Taking the Cake
According to a recent report on PokerTableRatings, a security flaw has been found on the Cake Poker Network. It is almost the same flaw as the one found on the Cereus Network, in which players' accounts and hole cards were vulnerable to theft.
The PokerTableRatings sleuths have embedded a video of them successfully stealing hole cards as they were dealt. They've been able to steal passwords and user names from multiple Cake Network skins.
There are a few differences between this security risk and the Cereus Network risk and you can read up on it at PokerTableRatings.com.
Cake Poker Cardroom Manager Lee Jones posted a response on TwoPlusTwo about the issue.
"Sure, when the issue came up in May, I asked our software management team. They told me that we were more secure than Cereus. When this all came to light a few hours ago and they got down into the actual code, it turned out they were wrong (as one of the senior managers just admitted to me)...I owe the entire Cake poker community an apology: I am very very sorry."
Read the entire statement here and Lee answers questions from concerned community members in this thread.
On the Team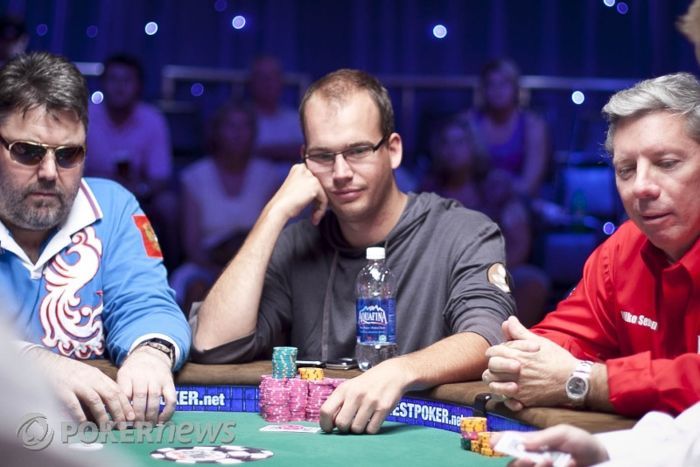 James "Flushy" Dempsey has been added to the Red Pro roster over at Full Tilt Poker. Dempsey won his first World Series of Poker bracelet at this year's WSOP in a $1,500 pot-limit Omaha event. He then recorded three other cashes, including a second place finish to Sammy Farha in the $10,000 Omaha Hi-Lo 8 Championship.
He has over $1 million in online tournament earnings and is a PocketFives Triple Crown winner. His debut as a Red Pro will come in Full Tilt Poker's Poker Million, which began airing this month on Sky Sports in the U.K.
"I couldn't be more excited. This is a such a dream of mine.  I've worked very hard for this over the years and to have won a bracelet and now this – it's just fantastic," Dempsey said.
Play with the pros at Full Tilt Poker.
Huge Party
The biggest publicly traded online gaming company in the world. That is what will be created in the reverse takeover of bwin by PartyGaming. The merger is valued at about $1.76 billion.
"From an industrial point of view this is both an offensive and a defensive move," Gianmarco Bonacina, an analyst with Equita SIM SpA in Milan said. "In Europe, Bwin and PartyGaming are losing market share in poker versus Pokerstars and Fulltilt, so the combination will protect them. In the U.S., the move is offensive. They want to attack that market and are in a better position if they combine."
The merged company, which had reported sales of 682 million euros, will be 51.6 percent owned by bwin with the rest in PartyGaming's control. Although bwin shareholders will have a majority stake, all of bwin's assets and liabilities will be transferred to PartyGaming. The company is positioning itself for when markets such as the U.S. open up. "We will immediately be a leader in these markets as they open up," PartyGaming Chief Executive Officer Jim Ryan told reporters on a conference call.
Bloomberg.com has more.
It's Time!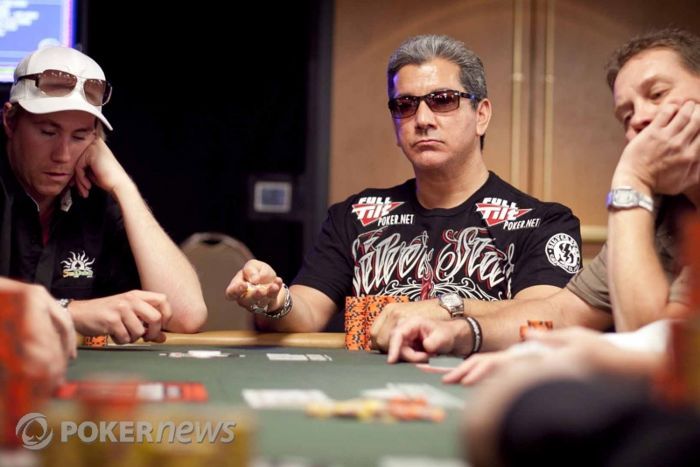 Bruce Buffer is showing off his skills on the felt. He recently opened his own poker room inside the Luxor in Las Vegas, and on Tuesday, he won the Grand Slam of Poker Main Event at the Hustler Casino in Los Angeles. The $200+$25 buy-in tournament saw 1,484 players enter, creating a $286,600 prize pool.
Buffer took home $75,000 for his efforts, which according to his Twitter, ended at 5:30 a.m.
Heavy.com has more.
WSOP Facebook App - Like
While your friends are picking tomatoes while playing Farmville on Facebook, you can pick off your opponents on the felt with the World Series of Poker's new game.
The game lets players compete against their friends and players from around the world in play-money ring games and tournaments. Players will also have the opportunity to win trips to Las Vegas and seats to WSOP events.
Check out the App here.
PokerStars Women's Poker League
Remember when all the men dressed up like women, and the hullabaloo it caused at the Ladies Event at this year's World Series of Poker? That's certainly not deterring PokerStars from starting a women's poker league. Sorry boys, but it looks like your "protest" didn't make too much of an impact.
The PokerStars Women's Poker League will run until the end of the year, with points being awarded. The top earners monthly, and at the end of the year, they will receive prizes, cash, and event packages. The way to get the points is to play the two tournaments that will run daily, one at 13:10 EDT and the other at 21:10 EDT.
Ladies, you'll need a PokerStars account to play, so sign up for one and find out more about the Women's Poker League here.
Do You Have What it Takes?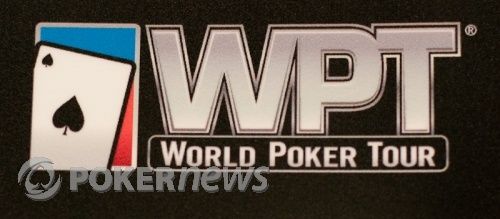 Ever watch American Idol and think, man, I can be just as opinionated and snarky as Simon Cowell? OK, maybe that's just us, but if we just planted that little thought in your head, then you'll want to keep reading. The World Poker Tour has changed things up a bit for its ninth season, you remember, Kimberly Lansing, the Royal Flush Girls, etc. Well, a new on-air segment has been added called "The Raw Deal," and it needs a host.
Brutally honest, opinionated, fearless, and loves poker. These are just some of the traits you'll need to have to fill this spot. Think you have what it takes? You can audition in person at The Bicycle Casino in Los Angeles on August 19 from 11:00 a.m. to 8:00 p.m. PST or you can submit a video online that will be voted on by fans. You have until August 15 at 11:59 p.m. PST to come up with your best shot.
Head on over to WorldPokerTour.com to find out more.
Follow us on Twitter for up-to-the-minute news and be sure to add us on Facebook.