Bodog Latest of Many Sites to Snap Up Sports Sponsorship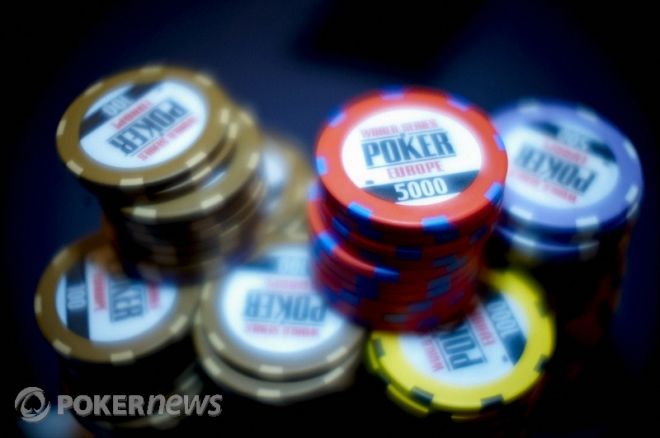 Is poker a sport? Spend hours debating the subject if you like, but it's quickly become impossible to debate the fact that poker desperately wants to be associated with sports. It's not just the lengths players will go to for a little ESPN air time, or the excitement when a sports legend like Boris Becker, Michael Phelps, or Orel Hershiser sits down at your table. Now online gaming sites, many of which share brand names with sports betting sets, are shelling out top dollar to sponsor major sports franchises.
Bodog just announced that it signed an advertising deal with the Major League Soccer team LA Galaxy, making it another in a long list of online sites to partner with a soccer team (or football club, depending on whom you ask). Bodog.net's logo will appear on all of the team's scoreboards, corner section banners, and in-stadium televisions. The video scoreboard will also run ads for the company.
"Both the LA Galaxy and Bodog brands are recognized around the globe, making this partnership not only mutually beneficial, but a perfect synergy across the United States and beyond," said Ed Pownall, BodogBrand.com's global PR director. Pownall highlighted the growing fantasy-sports industry as a reason Bodog is investing heavily in the soccer market. "Soccer, with its many dimensions, offers itself perfectly to fantasy-sports games," he said.
Bodog already has a deal with the English Premier League and the Fulham Football Club that designates Bodog's sports betting arm as its betting partner. As part of the agreement with Fulham, Bodog launched its first offline sports-book operation. The company began accepting bets at Fulham's Craven Cottage stadium in August. Branching outside of soccer, Bodog also has a deal with the Edmonton Oilers, a National Hockey League team, to advertise the Bodog.net brand's free-play site on the rink's signs and scoreboards.
Bodog's deals leave the players out of the displays, but many other companies have inked agreements that put their logos all over team uniforms. In July, Everest Poker signed a deal to partner with French football club Olympique Lyonnais, and its logo will appear on the team's away-game jerseys throughout the season. BetClic, a sports-betting site operated by Everest's owners, is being advertised on the team's home jerseys. After signing a similar deal, Spain's internationally recognized Atletico De Madrid football club is wearing the logo of a Finish gambling company on its uniforms. Not to be outdone, Bwin Interactive Gaming AG scored a whole league. The site sprang for a two-year contract with the Italian football league Serie B, which is now known as Serie bwin.
The right to sponsor fighters in the Ultimate Fighting Championship MMA league sparked a fight almost as vicious as those seen inside the octagon. Full Tilt Poker was known for paying generously to cover the fighters in the site's iconic triangle patches. Then, with no warning, the UFC banned Full Tilt from sponsoring players in March 2009. The next month, UB took over as the UFC-sanctioned poker sponsor, plastering its own ads on players and around the octagon.
PokerStars has used its sports investments to make friends, not enemies, directing some of its sponsorship dollars to build local ties in foreign countries. PokerStars invested in Estonian cultural development over the last several years, even sponsoring Estonian's national women's volleyball team. The team made it to the European Championship finals, and a few months later, PokerStars earned the Baltic nation's first internet gaming activity license, making it the first poker site legally allowed to operate in Estonia.
There is still time for one more of our $1000 added Bodog Poker Freerolls that are open to all!