Around the World with Lynn Gilmartin: The Dong-ination of APPT Sydney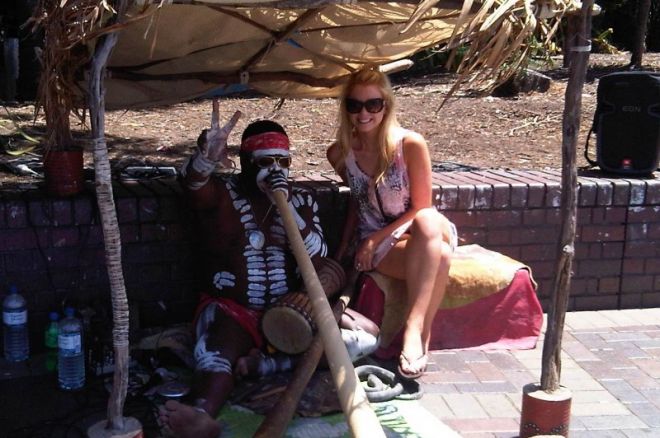 I'm finally home in Melbourne, Australia, after the busiest two months of my life, including one heck of a November to remember. Last week, the PokerNews Live Reporting Team was in Sydney for the PokerStars.net Asia Pacific Poker Tour Grand Final.
Despite numbers dropping from last year, this was one quality field, and the final table could not have proven that any more than it did last Sunday. Team PokerStars Pro Daniel Negreanu and his travel-buddy, 2007 APPT Manila Champion Eddy Sabat, both made it to the final nine, along with Aussie-loving Brit Roland de Wolfe and 2010 WPT Grand Prix de Paris runner-up Antoine Amourette. For the Aussies, though, the biggest highlight was Jonathan "xMONSTERxDONGx" Karamalikis who not only joined the star-studded final table, but also crushed his way to victory.
A Main Event can never happen without a party to lubricate everyone before the tough week ahead. Some arrived fresh off Bondi Beach, others arrived fresh out of a spray-tan booth (refer to Daniel Negreanu's tan-line below); and when prawns are firing up on the barbecue, what better place would there be than the APPT Welcome Party to showcase some of Australia's finest vocabulary?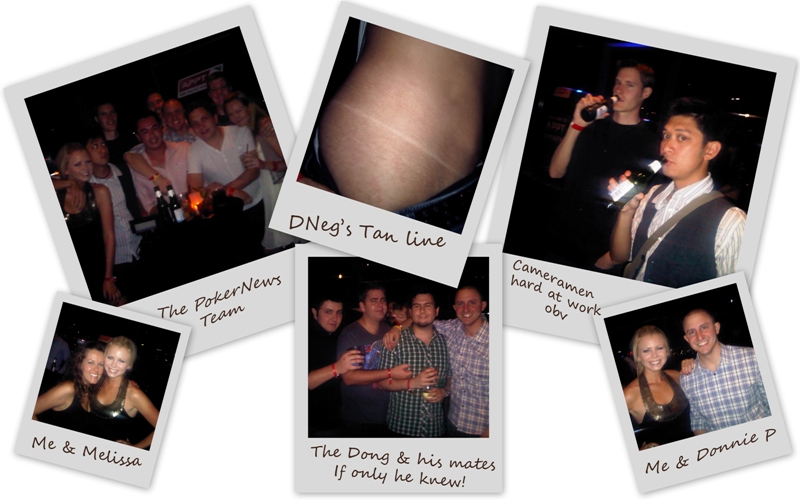 There is no doubt in saying that Karamalikis is a ridiculously good poker player both online and live, and he continues to prove it over and over again. He is also quite a veteran on the old joystick (there's a flashback to 1995) when it comes to NBA Jam. One thing he and Daniel Neilson could take a few lessons on, though, is cleaning their rooms.
For a light break from the xMONSTERxDONGx show, please enjoy some gorgeous pictures of the stunning city that is Sydney. I literally fell in love with this place – I always say there is no other place in the world besides Melbourne that I want to live, but Sydney has now crept up on my extremely small "maybe list." Oh, and look at that, an unavoidable Dong reference crept up in the photos too.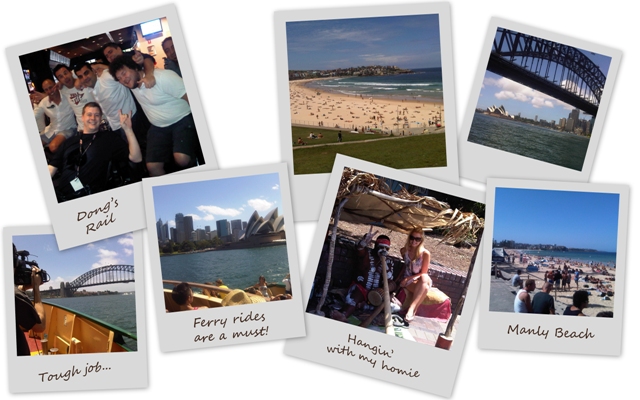 So now it's back to the Monster Dongination. I wonder what it's like to be Jonathan Karamalikis. Catching your two-outer when your kings run into aces. Claiming the prestigious APPT Grand Final title from one of the best final tables seen in 2010? Drinking "Dong-Perignon" straight from the bottle knowing you're about to cash out of that casino for almost half a million Australian dollars. It must be nice. Although, there were other players in the Main Event – 289 of them in fact. So here is a quick snapshot of the fantastic week we had in Sydney. I hope you enjoyed our live coverage as always, and if you were crazy enough not to follow as we covered the event, then the following video will be the fastest and most enjoyable way to catch up!
Follow us on Twitter for up-to-the-minute news.