The Nightly Turbo: Security Tokens Launched at UB and Absolute Poker, Titan.fr Opens, and More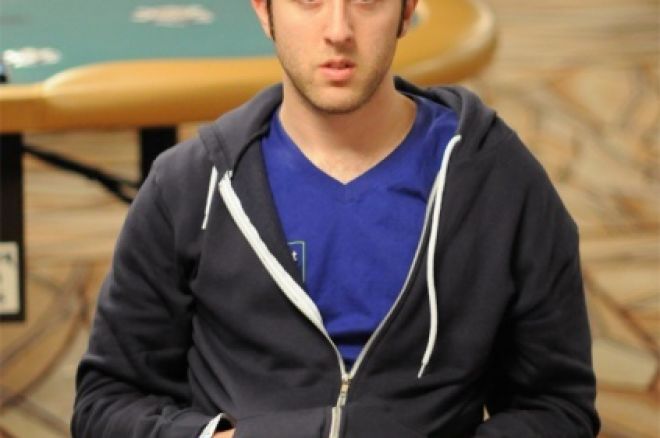 If the top poker news stories of the day are what you're looking for, then you've come to the right place. UB and Absolute Poker have launched security tokens and Titan.fr is open for business. Also, Jay Rosenkrantz and John "JimmyLegs" Wray have created a web comedy series you don't want to miss.
In Case You Missed It
At each tournament stop, Lynn, Gloria, or Kristy film welcome videos to give you a little background on the city they're in and take you on a tour. We've compiled some of our favorite welcome videos for you in the latest edition of the Video Vault.
Soon, the PokerStars Asia Pacific Poker Tour Sydney will be under way and Team PokerNews will be there bringing you live updates from Down Under. If you're headed there, you might want a little tourist information, in case you bust early or win the whole thing and decide to stay a few days extra. Check out Around the World with Lynn Gilmartin for more.
Last week, we brought you Part 1 of our look at the North American Poker Tour's first season. In Part II we compare the NAPT's first season to the first season of other tours.
Legislation changed at the beginning of the year in Pennsylvania, allowing casinos to run table games. Parx Casino is one of the few that added table games. We recently checked it out and here's our review.
Wondering how the online tournament scene is looking this week? Check out the Midweek Briefing for the results.
Keeping Safe
UB and Absolute Poker have launched security tokens for players, giving them an added layer of protection. A security token is a small device that generates a generic code. When players go to log in to their account, they'll need not only their username and password, but the random number that was generated from the device. So, if a player's password has been compromised, the account is still safe as long as the player still has the security token.
"We are committed to doing everything possible to safeguard our network and players, and we want to provide every option to boost their personal security, particularly those who keep sick amounts of cash in their accounts day-to-day," Team UB Pro Joe Sebok said. "The Security Token will provide the most up-to-date security solution to ensure that every player's personal information and bankroll is always protected."
Players can purchase the security token via the UB and Absolute poker loyalty program rewards stores.
If you don't already have a UB account, get one today!
Titan Going French
Titan Poker is the latest online poker site that was granted a French gaming license by the Regulatory Authority of Online Games (ARJEL).
"We are pleased to announce the imminent opening of the new flagship site for online games," a message at Titan.fr reads. "On 18 November 2010, the Regulatory Authority of online games has issued an approval for Titan.fr poker." Titan.fr will feature both Texas hold'em and Omaha cash games, as well as multitable tournaments and sit-n-goes.
Sign up for a Titan Poker account and get in on the action.
For Sale
It seems that eBay is the place to be these days for poker players. First, Peter Eastgate and Eskimo Clark put their bracelets up on the auction block, then Vanessa Rousso put her Lamborghini up for sale. Well, now another piece of poker history is being auctioned off, Hassan Kamoei's 1999 World Series of Poker bracelet, from the $ 2,500 Omaha Pot Limit event.
The starting bid is $3,800 (it's not as blinged out as Eastgate's) and you have until December 8 to make your bid. Currently there are no bids on the bracelet.
Want to check it out? Head on over to eBay.
The Micros
Jay Rosenkrantz and John "JimmyLegs" Wray have developed a new animated web comedy series centered around online poker. We watched the pilot episode and we're on board. There's no reason you shouldn't be. Follow Chase Berger, Tommy Phuoc, and Rose Ballenger as they try to break out of the micro-stakes and take their shot at the big leagues.
Like us on Facebook, and follow us on Twitter for up-to-the-minute news.
There is still time to qualify for this weekends $1500 freeroll from UB & Absolute Poker, just a deposit is needed!