Around the World with Lynn Gilmartin: Aussie Millions is Here!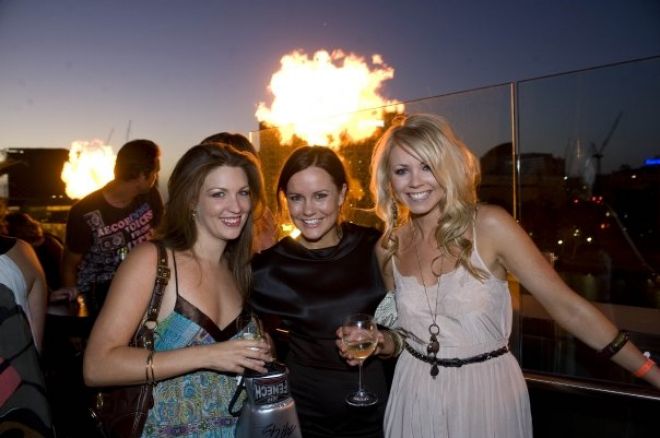 The Southern Hemisphere's biggest tournament series has begun with the $1,100 Opening Event kick-starting the 2011 Aussie Millions on Thursday night. I absolutely love being at the Aussie Millions, not only because it's in my home town of Melbourne, but also because there is so much hype around it, and that hype continues to linger in the Crown Poker Room once the cards are in the air. Perhaps it's because the Australian Open is on at the same time, creating the craziest vibe in Melbourne, or because the Aussie Millions events team is run by women, so it's got that feminine "Midas Touch," or of course, because one of the best Tournament Directors in the world, Jonno Pittock, runs the show. Who knows, but I do know that I have an absolute ball every year and so do all the players who attend.
In celebration for the kickoff, I'm taking you on a look back at the highlights of 2010. A prime example of the hype inside the Crown Poker Room during the Aussie Millions is Day 1 of the Main Event, and the following video shows you why. No other poker tournament (that I've been to) puts on a concert to announce shuffle-up-and-deal!
Phil Ivey's second place finish in the $100k Challenge saw him top the all-time money list. Despite being teased with the title that Dan Shak then won, he was obviously still in good spirits with his achievement when I caught up with him after the event. With this being my first interview with this great man, you can pretty much see my heart beating at triple speed.
Each year sees the Main Event play on Australia Day, so I escaped the confines of the Poker Room for a few hours and headed to St Kilda Beach for some sunshine with my fellow Aussies to give you a taste of a "True Blue" celebration.
While speaking of "True Blue," the Australian's of the PokerNews Team took the American's for a cricket match and barbecue on our day off, so we took this opportunity to introduce our hard-working team who don't usually show their face on the videos.
If you don't religiously read Elaine Chaivarlis' Nightly Turbo, then you're losing at life. If you must be convinced, then listen to your favorite poker players instead!
The PokerNews Live Reporting Team will be in the Crown Poker Room everyday until 30th January, so stay right here on PokerNews.com for all of our live updates and videos, and while you're railing the Aussie Millions action, get your poker fix on Full Tilt Poker.