The Nightly Turbo: Multi-entry Tournies at Full Tilt, Duhamel a Team PokerStars Pro, and More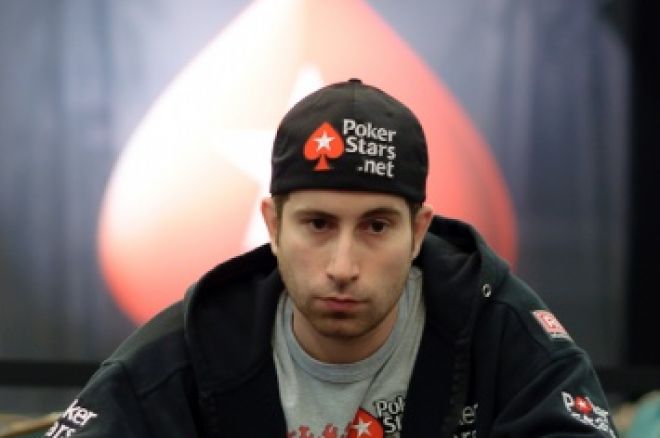 Turbo time, once again! Tonight we point you to stories from the past 24 hours, including a couple of days' worth of recaps from the PCA. Other news includes yet another online poker innovation, this time from Full Tilt Poker, the anointing of one more WSOP Main Event champ as a Team PokerStars Pro, the latest from the WSOP-Circuit stop in Oklahoma, and more.
In Case You Missed It
A relatively short Day 4 at the PokerStars Caribbean Adventure means we've seen two days done and dusted since the last Turbo. Forty-eight players made it through yesterday's Day 3 at the PokerStars Caribbean Adventure Main Event, with Chris Oliver ending the day as chip leader and Chris Moneymaker sitting in fifth place to start today's action. Here's a quick recap of Day 3
Another player who returned on Day 4 of the PCA Main Event was two-time WSOP bracelet winner Eric Froehlich. He sat down with PokerNews' Kristy Arnett to discuss a key hand from Day 3. Check out E-Fro's analysis.
The always amiable Hoyt Corkins did not make it through Day 3, though the bust out of the "Alabama Cowboy" gave him a chance to talk to PokerNews about his experience thus far in the Bahamas. See what Corkins had to say.
Those 48 returning players quickly played down to 22 today at the PCA Main Event, with Ana Marquez out in front at night's end and Chris Moneymaker right behind her in second! Get your Day 4 recap right here.
It's Thursday in Oz, and that means the opening event of the 2011 Aussie Millions is kicking off. Check out a preview of the Southern Hemisphere's biggest tournament.
Multi-Entry Tournaments at Full Tilt Poker
Full Tilt Poker has come up with yet another twist to tourney play, Multi-Entry Tournaments. As was the case with Rush Poker (launched one year ago), this innovation gives online players the ability to do something impossible in a live setting — play more than one entry in the same tournament!
In these Multi-Entry Tournaments, players are able to buy in more than once, with each entry being seated at different tables as the event plays out. In other words, no opportunities to play against oneself will arise.
If it happens a player has more entries still alive than there are tables left, two entries will be "merged" into one, with the stacks combined and the deleted entry picking up whatever cash prize would be due for being eliminated at that point.
Check the Full Tilt Poker site for more information about how Multi-Entry Tournaments work.
Duhamel Latest Team PokerStars Pro
We saw him wearing the PokerStars patch on his trademark hoodie as he claimed the 2010 WSOP Main Event bracelet. Now it's official — Jonathan Duhamel has become the newest Team PokerStars Pro.
Duhamel joins Daniel Negreanu, Ahn Van Nyugen, Greg Debora, Marcello del Grosso, and Pat Pezzin as part of Team PokerStars Canada.
Duhamel, winner of $8,944,310 for taking the 2010 WSOP ME title, has plans to sport his new Team PokerStars Pro patch far and wide. "I want to be playing the biggest tournaments in the world," Duhamel told Brad Willis for the PokerStars blog. "I'm going to do my best to pull off another big score."
Duhamel follows in the footsteps of Chris Moneymaker, Greg Raymer, Joe Hachem, Peter Eastgate, and Joe Cada by taking the path from WSOP ME champ to Team PokerStars Pro.
Read more about Duhamel's signing on the PokerStars blog.
WSOP-Circuit Series at Choctaw Continues
The first WSOP-Circuit series at the Choctaw Casino Resort in Durant, Oklahoma, is well under way, with a couple of rings already having been awarded.
David Clark of Carrolton, Texas, won one in Event #2, a $345 buy-in no-limit hold'em event for which he claimed a cool $50,921 for coming out on top. And James Bullard of Wills Point, Texas, has also won himself a WSOP-Circuit ring for taking down a $555 buy-in NLHE event and earning $56,772 first-place prize money.
There are 10 ring events total of the 51 on the series schedule, including one for the $1,600 Main Event that begins Saturday, January 22 for which PokerNews Live Reporting team will be there with the coverage.
For more on the prelims at Choctaw, check the WSOP site.
You Know What Really Grinds My Gears...?
With apologies to Peter Griffin, anyone who has spent any time at all at the poker table probably has developed a few "pet peeves" or dislikes. PokerNews' Kristy Arnett and Sarah Grant spoke with a few pros today at the PCA to find out what really grinds their gears. Take a look.
Like us on Facebook, and follow us on Twitter for up-to-the-minute news.
Not only will you get a $600 sign-up bonus at Full Tilt Poker, new depositors also get to play in a $100,000 First Deposit Freeroll.