Around the World with Lynn Gilmartin: Another Aussie Millions is All Over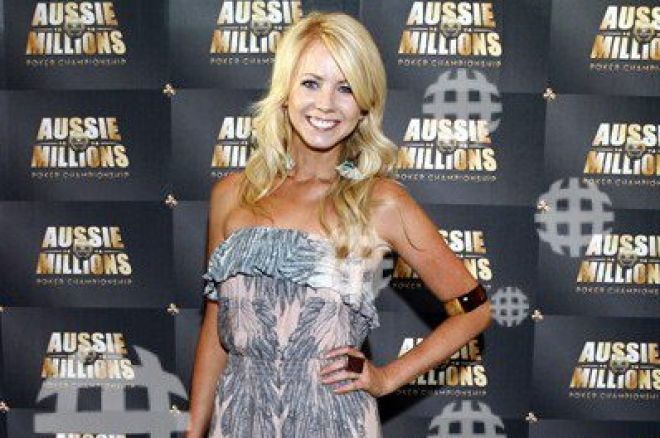 Unless you were stranded on a deserted island somewhere, I'm sure you heard all about the phenomenal record-breaking month poker saw this January. Before January 6, the record numbers for the biggest buy-in poker tournament in the world was 24 in the $100,000 Challenge, which was held at last year's Aussie Millions. Then PokerStars went and blew that figure out of the water at PCA to get 2011 off to a cracking start with a whopping 38 players in their $100,000 Super High Roller. Just two weeks later, Crown Casino managed to match exactly that figure, attracting 38 players to their $100,000 Challenge at the 2011 Aussie Millions. To follow that up, Crown then announced a last-minute addition to the 2011 Aussie Millions schedule. An addition that had the entire poker world talking. A $250,000 Super High Roller.
Of course, in between all of this you can't ignore the Million Dollar Cash Game showing some of the world's craziest poker that we've ever seen in a live reporting blog, thanks to some random Chinese businessmen who peeled themselves away from their regular high-stakes cash games in Macau to join the big boys at Aussie Millions. Dead money equals plenty of pros swarming with cash to burn. Of course, these businessmen also bought into the $250,000 Super High Roller, which then meant that so did an outrageous total of 20 players. When the whispers of this event started, it was planned to be a winner-takes-all heads-up format with a the aim of attracting six to eight players. When the event was announced as confirmed, we had heard that 13 was the confirmed number to start the day, which had everyone gasping with amazement. When the registrations continued to grow and fill out two tables, the poker media had to keep picking our jaws up off the ground. Being there was just a whole new level of excitement and I was lucky enough to catch some of the players before they took their seats.
How many trips have you been on where you've made so many videos on your phone with the intention of putting it all together for an awesome collage of memories, but then never get around to doing it? I'm a serial offender. Except for at work, where it's my job. So my favorite part of any poker event that I cover with PokerNews is when it's all over and we get to relive all the fun stuff over the course of the tournament in under five minutes with the highlight reel. The following highlights from the 2011 Aussie Millions is the perfect way to make yourself jealous of all the fun you may have missed out on, had you not joined us for the most action-packed 18 days of poker.
Obviously we like to have a bit of fun here at PokerNews. Seeing Gloria Balding's fabulous Full Tilt Poker spoofs and Kristy Arnett's hilarious Poker Peeves, I decided to take a stab at my own spoof with the help of PokerNews Bloggers Donnie Peters and Tim Duckworth in light of the recent European cheating scandal.
Patrik Antonius is one of the world's most perfect men. This is not "poker hot," this is real-world-hot. He seems to be the only man that most of my male friends openly admit to having a man-crush on. There's so much perfection to him that he gives the green-light to any straight man too nervous to admit how attractive another dude is. We have yet to find something wrong with the guy and we all wish we could see more of him. He doesn't play many live tournaments as he mentions in the following video, so it was so awesome to see him make it to the 2011 Aussie Millions Main Event Final Table.
Then of course it was awesome to see a true local take down his own home-ground Super Bowl. David Gorr may not be a household name, but he sure is a regular in the Crown Poker Room. Whether it be a $60 buy-in weekly tournament to a $10,000 Main Event, you'll see Gorr in the field. His dedication has finally paid off with one hell of a giant trophy. Congratulations David!
As for me, I'm in Australia's stunning Sunshine Coast with six of my girlfriends enjoying the perfect detox from that 18-day grind, and then? Off to Sao Paulo, Brazil for the PokerStars.net Latin American Poker Tour... LG, Life's Good!
Want to rail the biggest games in the world? Not only will you get a $600 sign up bonus at Full Tilt Poker, new depositors also get to play in a $100,000 First Deposit Freeroll. - so you can play while you watch!