The Nightly Turbo: World Poker Tour Returns Sunday, Senator Kyl to Retire, and More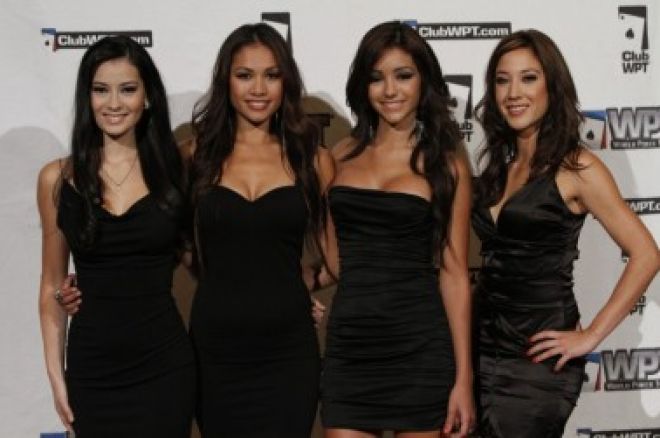 If you're anything like us, you're scrambling for a last-minute Valentine's Day gift, so we're not going to dilly-dally today. You came looking for the news, and that's what you'll get. On top of remembering that heart-shaped box of chocolates, don't forget that the World Poker Tour IX begins airing this weekend. Also, you should know that one of online poker legislation's opponents is retiring. Read on to find out more, and have a great weekend!
In Case You Missed It
The 10th Annual European Poker Awards are being held this weekend in Paris. We're pretty sure you want a look at the categories and nominees, so here's a preview and our picks for you.
The World Series of Poker Circuit stop in Tunica, Mississippi, this month will mark the halfway point of the 2010/2011 schedule. Check out who has qualified for the $1 million freeroll that will take place in May.
Mindset coach extraordinaire Sam Chauhan will be working with the Full Tilt Poker Academy to create a mindset training program. In our latest PokerNews Interview, we talked to him about the program, his clients, and his recent signing with Full Tilt Poker.
Because one PokerNews Podcast this week just wasn't enough, we brought you two. Here's the latest PokerNews Podcast featuring Ashton Griffin discussing his insane prop bet and the mysterious and newly minted Team PokerStars Online member, Mer "PeachyMer" Brit.
Checking out the high-stakes online poker action is fun, but you could probably do without sifting through all the information. Lucky for you, the Online Railbird Report does it for you.
World Poker Tour Returns to Television Sets
We can't count how many times we've told you about the new and improved World Poker Tour, and quite frankly, we're too lazy to count. If you don't know anything about it, here are some key things you should know: Kimberly Lansing is returning and will be the show's anchor, handling interviews, etc. Tony Dunst has a spot on the show, hosting the Raw Deal segment in which he picks apart the action, and, of course, who could forget the Royal Flush Girls, the new brand ambassadors of the show.
If you haven't been able to make it to a World Poker Tour stop this season, you'll be able to catch all the changes on your television sets beginning this Sunday, Feb. 13, at 8:00 p.m. and 11:00 p.m. local time on FSN.
The broadcast is taking a new approach, including coverage from Day 1 action, to show you how the final six made it to the final table, a four-color deck will be implemented, as well as new stats on the players, and new theme music from NFL Flims' Emmy-Award winning Tom Hedden.
"As Season IX rolls out, fans will find all the great poker action they've come to expect with a new, faster-paced, edgier tone," Steve Heller, CEO of World Poker Tour said. "We are introducing new elements, graphics and talent throughout the season. Each week viewers are guaranteed to see something unexpected and uniquely WPT."
Be sure to check your local listings so you don't miss out on the new show, and if you want to find out more, head on over to WorldPokerTour.com.
Senator Kyl Talks About the Future
Senator Jon Kyl announced on Thursday that he won't run for re-election. Kyl is one of the biggest opponents to online poker legislation. He was a big supporter of 2006's Unlawful Internet Gambling Enforcement Act and has tried to pass other bills that would outlaw online gambling.
"I'd really like to do something where I still have the ability to be involved in public policy in some way," Kyl said. "I'm not going to give up politics I'll still be supporting candidates running for office, helping them raise money and that sort of thing," Kyl told Arizona's ABC15.
Read more about Kyl's future plans on ABC15.com.
Ongame Network to be Sold
After the end of the current quarter, the Bwin and PartyGaming merger will go into effect. According to a Bwin spokesman in an article on the eGaming Review, after the merger, the Ongame Network will likely amount to "surplus assets" and will either be sold or offered to strategic partners to take a stake. The spokesman confirmed that Ongame was part of the assets that were referred to in the merger as "no longer needed," and could potentially be sold to "generate revenue which can subsquently be reinvested."
The spokesman said the companies were not in a hurry to sell the network and could possibly wait and see how legislation goes on the U.S. front in hopes that they could maximize value for shareholders.
"We understand that that the American gaming industry wants online poker regulated, as they want access to that revenue stream. Regulatory developments in the US would raise interest in these assets. But we haven't yet established any firm deadline, and will look at all options," he said.
EGRMagazine.com has more.
UKIPT Nottingham Kicks Off
The PokerStars UK and Ireland Poker Tour Nottingham kicked off at the Dusk Till Dawn club for the second stop on the second season of the tour. Liv Boeree, Kevin MacPhee, and David Vamplew were among the 491 players who ponied up £500 and entered Day 1a. It's highly possible that the field for this event breaks the U.K.'s record for largest tournament field, but we'll have to wait and see how many players turn up Saturday for Day 1b.
If you want to check up on the updates, you can head on over the PokerStars Blog.
Pay for School Through GR88.com
GR88.com is giving students a fun way to make money to pay for their tuition. The GR88 University Poker Championship will host a weekly free online poker tournament in which students from around the world can participate. There will be cash prizes awarded weekly, and players will be able to qualify for the Grand Finale. Those who qualify will have a shot at $9,000 in tuition along with a trip to Los Angeles to celebrate with 2010 Playboy Playmate of the Year, Hope Dworaczyk.
"It's the fact that it costs absolutely nothing, no catch, no strings attached. Players can come to www.gr88.com/campus, play for free, win a weekly cash prize and qualify for the University Poker Championship finale. Where else can you win $9000 cash toward you tuition, and party with a playmate of the year in one of the coolest cities in the world," GR88.com poker room manager, Jacob Locutis said.
If you want to find out more, check out GR88.com.
Follow us on Twitter and like us on Facebook for up-to-the-minute news.
Right now, you not only can get a free $50 bankroll from PartyPoker and PokerNews, but you also will get a free month at PokerNews Strategy. Hurry as this is a limited offer, but the great thing is you do not even need to make a deposit at any stage, just go to our PartyPoker Free $50 Page and follow the walk-through.