10th Annual European Poker Awards Preview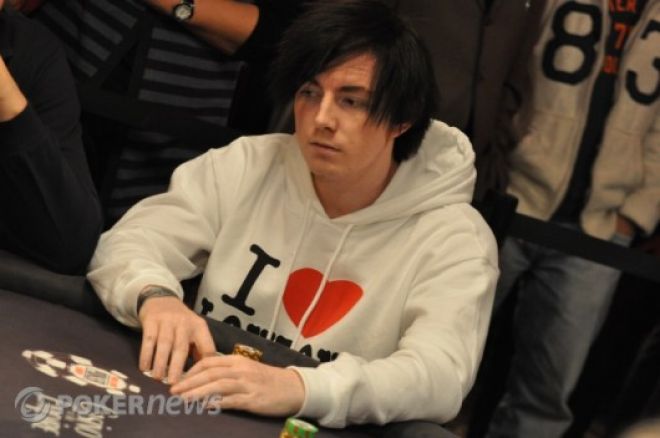 The 10th annual European Poker Awards takes place this weekend in Paris to celebrate another fantastic year of European success at the online and live felt. This year's awards are dominated by British nominees after a highly successful 2010, particularly in the WSOP and EPT. PokerNews is also in the running, with our very own Tony G nominated for the Poker Personality award.
We settled into our bunker, and kicked, clawed and punched each other to make our predictions. Will we come close? Gloria Balding will be on hand at the awards to give us the scoop.
Rookie of the Year: For the most promising newcomer
Nominations:
Jake Cody (England)
David Vamplew (Scotland)
Toby Lewis (England)
Julian Herold (Germany)
Fernando Brito (Portugal)
PokerNews Picks: A very tough opening category and one dominated by young British players. Toby Lewis and David Vamplew both made their names this year by taking down EPT titles. Julian Herold of Germany was number one in the European Rankings for one of the most consistent years of cashes you are ever likely to see, and Fernando Brito took down EPRT Vienna & the Barcelona High Rollers. However, we cannot see beyond Jake Cody who went from complete unknown to EPT & WPT Champion in less than a year. Not many people get two-thirds of the way to the illustrious Triple Crown in such a short time, and for that reason, we think he cleans up here.
Internet Player of the Year
Nominations:
Chris Moorman (England)
Patrik Antonius (Finland)
Mickey Petersen (Denmark)
Viktor Blom (Sweden)
Andreas Torbergsen (Norway)
PokerNews Picks: The online category is about as varied as you could get this year. You have two tournament players in Chris Moorman and Mickey Petersen who had cashes of over $1 million in 2010, Petersen taking down two FTOPS and Moorman winning the Sunday Brawl and an 11th Pocket Fives Triple Crown. Patrik Antonius had a modest year by his own standards but did come back from a $4 million downswing early, Andreas Torbegsen ran like god to book a $4 million year, and Viktor Blom actually had a losing year on Full Tilt Poker, but managed to be the name on everyone's lips. We think this one goes to the biggest winner in 2010, which was Andreas Torbergsen.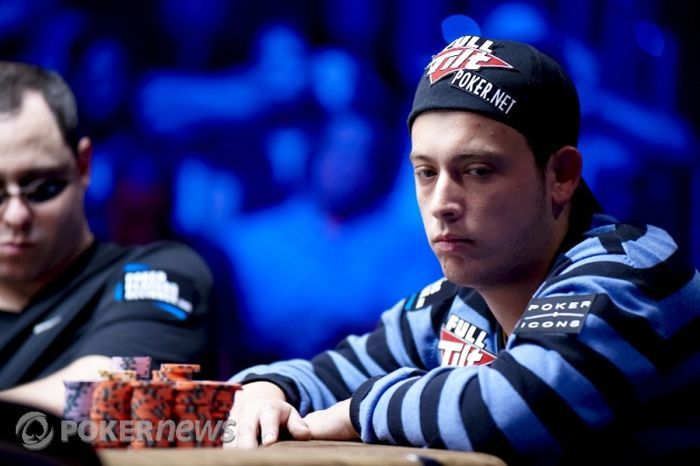 Outstanding tournament performance
Nominations
James Bord (England)
Jake Cody (England)
Fillipo Candio (Italy)
Liv Boeree (England)
Tobias Rinkemeier (Germany)
David Vamplew (Scotland)
PokerNews Picks: How does one pick an outstanding tournament performance? We are guessing this goes down to the toughness or size of the particular event. With this in mind, we think it's a three-horse race among James Bord (winner of the WSOPE, possibly one of the toughest fields in poker), Liv Boeree (winner of the largest European event of the year), and Fillipo Candio (who outlasted over 7,000 other players to finish fourth in the WSOP Main Event). For sheer numbers, we edge slightly toward Fillipo Candio, but because 2010 was dubbed the Year of the Woman by the media, we're giving the nod to Boeree on this one. Sorry Fillipo!
Europe's Leading Lady
Nominations
Liv Boeree (England)
Annette Obrestadt (Norway)
Leo Margets Perez (Spain)
Vanessa Hellebuyck (France)
PokerNews Picks: Annette Obrestad had a lot of cashes in 2010 including winning the EPT London Heads-Up event, Leo Margets had a good year culminating in a Spanish Poker Tour victory and Vanessa Hellebuyck won the WSOP ladies event. However, winning the biggest EPT event of the year with 1,240 players makes Liv Boeree a dead cert in this event, for our money, giving her two pieces of hardware for the evening.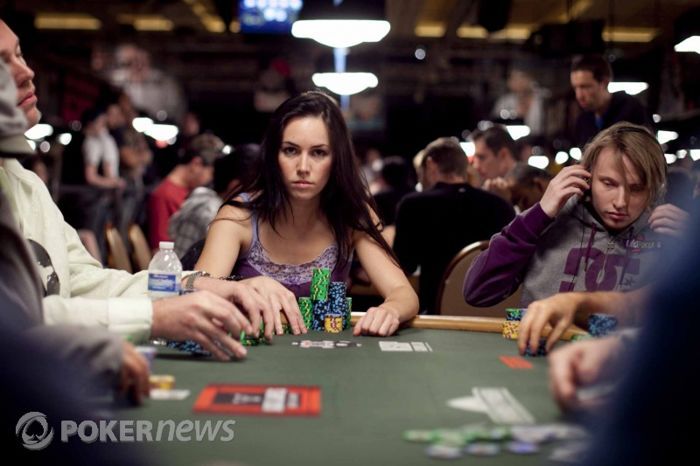 Poker staff person of the year
Nominations
Marty Wilson of Matchroom Sport (England)
Simon Trumper, Dusk Till Dawn (England)
Thomas Kremser, TK Events (Austria)
Gerard Serra Retamero ,TK Events (Spain)
Kirsty Thompson, president of the UKIPT ( England)
PokerNews Picks: The staff category is always a very tough award to guess because the nominees' roles vary so much it's like comparing apples to oranges. "Mad" Marty Wilson has a shot because he is tremendously popular and Thomas Kremser is a legend in the game, so he always has a chance. The UKIPT had a fantastic opening season in the U.K., and the Spanish Poker Tour also gained momentum for Gerard Serra Retamero. Finally, Dusk Till Dawn hosted the largest U.K. tournament of all time last year giving Simon Trumper a shot. We really can't pick a winner, so the only thing we will say is that they all deserve the trophy. Yes, we're being political; deal with it. We've got to make sure we have prime blogging spots for these events in 2011!
*Lifetime achievement award
* The Lifetime Achievement Award is decided entirely by the votes of the nomination panel and will be announced at the presentation ceremony in Paris.
PokerNews Picks: We're gonna leave the predictions out of this one, since there are so many deserving candidates.
Rob Gardner Memorial Award for the Poker Personality of 2010
Nominations
Jesse May (Denmark/USA)
Tony Guoga (Lithuania)
Anthony Holden (England)
PokerNews Picks: Previously known as the innovation award, this year the Rob Gardner Memorial Award has branched out to include the movers and shakers who help put European poker on the map. Author Anthony Holden has worked hard in 2010 getting poker recognized as a game of skill in the International Mind Sports Association. Jesse May is known as the voice of poker in Europe, commentating on all the major shows and hosting a very popular podcast. Then, of course, there is our very own Tony G, who has been one of the most vocal and entertaining poker players of 2010. We think the committee will lean toward Anthony Holden, who has, arguably, done more for the good of the game trying to promote it as a legitimate sport, but it's a wide open category.
Player of the Year
Nominations
Theo Jorgensen (Denmark)
Jake Cody (England)
Sam Trickett (England)
Vladimir Schemelev (Russia)
PokerNews Picks: It was a big year for Theo Jorgensen who won WPT Paris and two episodes of the TV poker lounge in 2010. Sam Trickett was the player to watch in 2010 with several deep runs in the WSOP, a fourth place in EPT Vilamoura and winning the Party Poker World Open. Vladimir Schemelev made four WSOP final tables in 2010, and in his favor, they were all three versions of stud and the eight-game mix that Europeans rarely have success in. If voters are swayed by his 2011 Aussie Millions high-roller success, then we would say Sam Trickett, but assuming the panel sticks with 2010, as they should, we are going for our rookie of the year and EPT/WPT champion Jake Cody once again.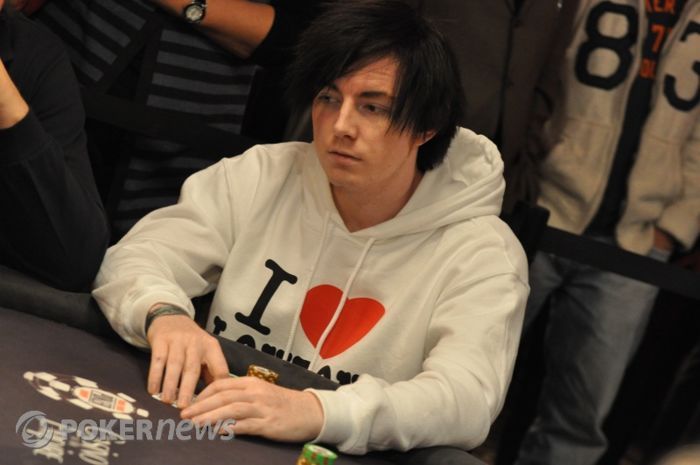 We are tired of tiny freerolls, no doubt you are too. If so, then check out our $34,000 Monster Pot Freeroll series with Poker770 – only a $20 deposit and 20 poker770 points to qualify.