The Nightly Turbo: Full Tilt Poker Planning Land-Based Events, Darvin Moon Signs Sponsorship Deal, and More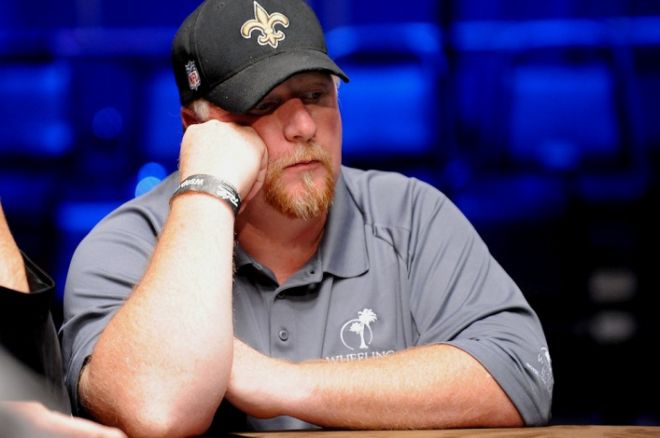 We know you want to get off to your weekend, so there's no sense in you poking around on the Internet for the latest in poker news. An announcement is coming next week from Full Tilt Poker. We'll tell you about that, Darvin Moon's new sponsor and more in tonight's Nightly Turbo.
In Case You Missed It
Flight one of The Big Event Bounty Shootout went down on Thursday with 36 players taking their seats in hopes of winning their tables and making it to the final table. Find out who made it and who's leading the way with the most bounties in the Bounty Shootout recap.
Did you just take down a MiniFTOPS and want to treat yourself to some stylish bling?Check out the latest edition of Sin City Series and find out how to blow your bankroll on Shamballa Jewels.
After five days of play, the Main Event of The Big Event has crowned a winner. Victor Ramdin has pocketed $500,000 for the win. Check out The Big Event recap for a look at the final-table action.
With a handful of states already considering legalizing Internet poker, we were sure more would follow suit.The latest is Nevada, and the bill being considered, is one of the most player-friendly we've seen.
While there is plenty of tournament action for you to keep up with in the poker industry, you might want to keep up with some news outside poker, like, which restaurant (a favorite among poker players) is taking over the Centurion Tower at Caesars Palace. Find out in Inside Gaming.
Online high-stakes cash game player XWINK added a significant chunk of change to his bankroll this week. The Online Railbird Report has the scoop on who's roll is a little lighter.
Full Tilt Poker's Big Announcement
Be on the lookout for a big announcement from Full Tilt Poker soon. Allegedly, the announcement is supposed to come on Monday regarding the online poker site's plans to launch land-based poker events.
PokerNews reached out to Full Tilt Poker when news of this announcement broke, but the site's spokesperson could not confirm anything at that point.
So far, all that has been leaked to Wicked Chops Poker, which first broke the story, is that the events would run in direct competition with other tours, and Full Tilt pros would not be able to play in competing tours if they coincide with the dates of the Full Tilt events.
Read more on WickedChopsPoker.com.
Finally Patched Up
We can't say we didn't see this coming, because we kind of did. We knew eventually that the man who didn't want a sponsor, Darvin Moon, would change his tune. So which site has snatched up the 2009 November Niner? No site. He has signed on as the official ambassador of the Heartland Poker Tour.
"I'm very comfortable with the HPT folks. They're like family...I also love the work they do for veterans," Moon said.
Moon began playing on the HPT at the Iowa stop, and since then, hasn't missed a stop.
"In a short period of time, he's become a close friend," HPT Executive Producer Greg Lang said. "Like most of our players, Darvin enjoys the lively atmosphere of our tour."
Check out the press release on HPTpoker.com.
A Message from The Micros
To tide us over until the fourth episode of The Micros, the gang decided to send out a special message to Erik Seidel and any other pro that wants a piece of Micro karma.
Sahara Shuts Its Doors
For all you out-of-town poker players who were hoping to find a reasonably priced hotel on the strip for the World Series of Poker this summer, one of your options is shutting its doors. The Sahara Hotel will close on May 16. Owners said it was "no longer economically viable" to keep the 60-year-old resort in operation any longer. SBE Entertainment, the company that owns Sahara, is exploring other options for the 18-acre parcel.
"We are working with our partners to assess a variety of options for the property, including a complete renovation and repositioning," SBE Entertainment CEO Sam Nazarian said. "While no final decisions have been made at this point the continued operation of the aging Sahara was no longer economically viable."
The Las Vegas Review Journal has more.
Catching Up with Chad Brown
Three weeks after major surgery, Chad Brown is back at the felt, playing in the Bounty Shootout at The Bike. Kristy Arnett caught up with him to find out how he's feeling, and more.
Follow us on Twitter and like us on Facebook for up-to-the-minute news.
Tweet and Poke your way to riches in our exclusive $11,000 Social Media Freerolls on Bulldog777. Open to anyone who is our friend on Facebook or Twitter.