Inside Gaming: Sands under Investigation, Caesars under (Seaweed) Wraps, and Wynn on Top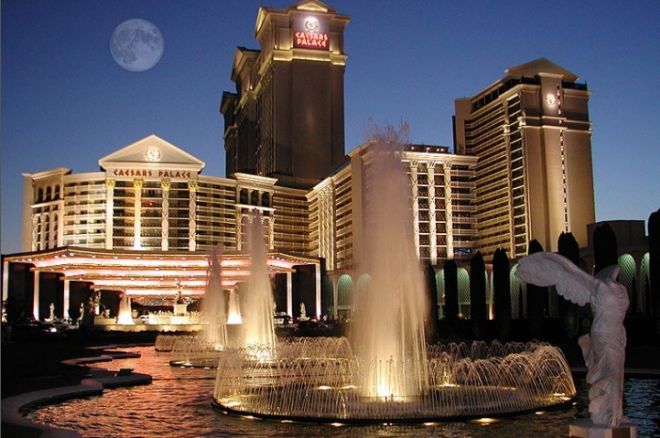 Last week was a rough one for the Sands, a fishy one for Caesars, and a great one for Wynn. Why? Read all about it.
Sands under SEC and Justice Dept. Investigation, Investors Not Thrilled
Las Vegas Sands Corp. disclosed last week that it is under investigation for its compliance, or lack thereof, with the Foreign Corrupt Practices Act, which prohibits bribing foreign officials to gain business in their countries. In its annual report, the Sands said it was subpoenaed in February by the Securities and Exchange Commission and that the Department of Justice is "conducting a similar investigation."
Last year, Steven Jacobs, the CEO of Sands China Ltd., was fired by Las Vegas Sands Chairman and CEO Sheldon Adelson. Jacobs fired a wrongful termination lawsuit claiming he lost his job in part because of his opposition to Adelson's requests that he participate in illegal activity, primarily bribery. Adelson's camp insinuated the opposite, saying Jacobs was fired for pursuing unauthorized deals and violating company policy.
Las Vegas Sands filed a motion claiming that Jacobs' suit could only be adjudicated in a Macanese court. Jacobs submitted papers in response supporting his position that much of Sands China's business is conducted from Adelson's office in Las Vegas. Jacobs also suggested that Nevada gaming would be very interested in the dirt he had to share on the gaming giant and would want to keep the trial in its home courts. A hearing on the Sands' motion to dismiss the lawsuit is set for March 15.
In its annual report, the Sands said, "It is the company's belief that the subpoena emanated from allegations contained in the lawsuit filed by Steven C. Jacobs." The report also says that the Sands "intends to cooperate with the investigations."
Once news of the investigation hit investors, Sands' stock took a dive. Participating in the Hang Seng's worst week since 2008, Sands China Ltd. fell 6.3 percent. Las Vegas Sands stocks tumbled, as well. Word of the investigation came in an otherwise upbeat annual report, which, without the SEC subpoena, should have boosted stock prices.
For more, read what Bloomberg has to say about the investigation and what Casino City Times learned from investment analysts.
Caesars Sashimi Dreamin'
Ever claimed to love sushi so much that you eat, sleep, and dream it? Nobu is ready to put your love to the test. Caesars Entertainment announced that Nobu Hospitality LLC will take over one of the six towers at Caesars Palace and turn it into a seaweed-wrapped wonderland. The 180-room Centurion Tower will be renamed Nobu Hotel and will be "fused with Nobu's signature Japanese elegance." Nobu Hospitality is owned by chef Nobu Matsuhisa and his business partners, Meir Teper and actor Robert De Niro.
Hotel guests will have access to private check-in and room service from Nobu's chefs. You won't have to be a guest, however, to eat in the tower's 9,500-square-foot Nobu restaurant and lounge.
"Nobu's distinctive brand will bring a new dimension to Caesars Palace and will be designed to attract first-time visitors," said Caesars Palace President Gary Selesner. "We have structured this as a strategic alliance with Nobu and have talked about potentially doing this in other markets. But at this point we are very focused on putting this together here with the highest standards and launching it at some point next year."
The restaurant at Caesars Palace will be Nobu's 24th international location. Nobu Hospitality CEO Trevor Horwell said that the new Las Vegas restaurant would not affect the existing location at the Hard Rock Hotel.
Start imagining the sushi splendor with more details from the Las Vegas Sun.
Wynn Tops Forbes List, Rewards Employees
Fortune magazine named Wynn Resorts Ltd. the most admired casino operator for the third year in a row. The magazine's annual list is based on surveys of people who work in the industry and investment analysts. Wynn was also ranked fourth in the broader category of hotels, casinos, and resorts. Marriott International topped that list.
Survey responders ranked Wynn high in quality of products and serves, as well as innovation. MGM Resorts was ranked fifth among casino operators last year but fell this year because of its CityCenter difficulties and controversies surrounding the Ho family with whom it partners in Macau. The Las Vegas Sands was ranked sixth for global competitiveness but received poor marks for people management, social responsibility, and quality of management. Caesars Entertainment didn't make it onto several of the lists, coming in the highest in eighth place for quality of management.
The Sands at least no longer appeared on Forbes' "least-admired" list for social responsibility. Boyd Gaming was off the naughty list for quality of products and services, but suffered perhaps a worse fate — not making any list at all. Penn National Gaming also fell off Forbes' radar. Read more about Forbes' list here.
It's a good thing the Wynn is impressing its peers. Chairman and CEO Steve Wynn rewarded himself for representing the company name well by increasing his base salary by $1 million, the Las Vegas Review-Journal reports. Wynn said in a regulatory filing that his salary was raised to $4 million as of last week, although his total compensation for the year will likely fall between $8 and $12 million.
Be sure to follow us on Twitter for up-to-the-minute news.