Inside Gaming: Summer Bad News Edition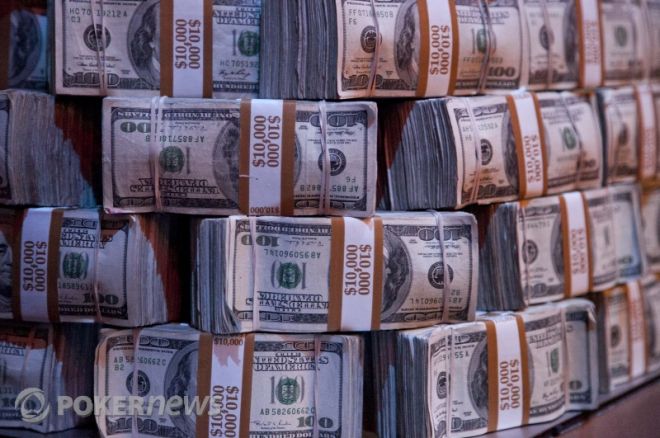 It's time for our latest roundup of tanking casino bottom lines and dismal earnings reports. It's never good when CEOs throw around words like "survival" and "adjustment period" and make Great Depression references. The second-quarter numbers reported at the end of July were the worst in awhile, saved only by record Macau returns, the one bright spot. We agree. This doomsday stuff is getting old, but we don't make the news. We just tell it like it is.
Harrah's Takes a Hit
Harrah's Entertainment Inc. reported a second-quarter loss of $274 million, a sharp decline from the $2.289 billion in profit the company made during the same quarter in 2009. However, the disparity is somewhat exaggerated since last year's second quarter included substantial one-time gains achieved by eliminating debt early. Actual net revenue only fell year-over-year from $2.271 billion to $2.22 billion. Most of that drop was attributed to lower hotel room rates and decreased spending by Las Vegas visitors.
Harrah's CEO Gary Loveman did his best to spin the numbers as positive, saying, "After two years of the worst economic downturn since the Great Depression, it appears that year-over-year revenue declines are moderating in virtually all of our markets." Loveman also said that he was encouraged by the recovery of conventions in Las Vegas and by "the positive overall revenue trends in the second quarter."
Notably, Loveman mentioned Harrah's interest in online gaming in his statement. "I believe we're well-positioned for an eventual legalization of online gaming in the United States, and more capable of capitalizing on additional growth opportunities than at any time in the past two years.
Read what else Loveman had to say here.
MGM Still Reeling from CityCenter Costs
MGM Resorts International may have a fancy new name, but its bottom line is still going in the wrong direction. The $8.5 billion CityCenter project that opened in Las Vegas in December 2009 continued to erode MGM's finances in the second quarter of 2010, and the company was forced to announce a net loss of $883 million, about $2 dollars per share. Last year, MGM's second quarter loss was only $212 million or 60 cents per share. The magnitude of this year's drop is largely tied to a $1.2 billion impairment charge MGM took to write down CityCenter's value.
MGM is still trying to remain positive about CityCenter's future. MGM CEO Jim Murren said that Aria, the development's centerpiece hotel and casino, experienced a jump in occupancy rates to 80 percent and increased its nongaming revenue. CityCenter reported second-quarter net revenue at $401 million and a total operating loss of $128 million. More than $55 million of that income came from forfeited residential deposits on CityCenter condos. MGM attributed a $24 million loss to a bad run of luck for the house at Aria table games.
"The Las Vegas environment remains difficult, but as we expected, we are seeing a gradual recovery," Murren said. "We maintained strong occupancy and improved our convention mix over the prior year second quarter. We expect continued progress in our business trends driven by strong forward convention bookings."
Check out more details of MGM and CityCenter finances here.
Boyd Faces Atlantic City and Las Vegas Losses
Boyd Gaming Corp. announced a 73 percent drop in second-quarter profits on Tuesday, only a few days after withdrawing from the planned auction of Station Casinos' bankrupt properties. Boyd felt the cumulative effects of losses at its properties across the country, including casinos in Las Vegas, Atlantic City, the midwest, and the south. Its average daily stock prices are down about 22 percent, making it one of the hardest hit publicly traded casino operating companies.
The Borgata Hotel and Casino in Atlantic City saw a 9.9 percent drop in adjusted cash flow. Boyd, which owns 50 percent of the property, attributed the decline in performance to increased competition from new Pennsylvania casinos and reduced day-trip visitors to Atlantic City. MGM's half of the Borgata is up for sale, and there is much speculation about Boyd's interest in buying it.
The Echelon project also continues to be a major drain on the company's finances. The $4.8 billion development on the Las Vegas strip halted construction two years ago, but there are no plans to restart the project in the near future. "Buying an existing property is a much better opportunity than building something from the ground up," said Boyd CFO Josh Hirsberg.
Get the rest of Boyd's second quarter details here and read more about the Borgata's woes here.
Pinnacle on the Downslide
Las Vegas-based casino operator Pinnacle Entertainment reported a $49.3 million second-quarter loss. The company's revenue was improved by the opening of a new casino in suburban St. Louis, but it wasn't enough to offset Pinnacle's costly decision to scrap plans for a casino project in Lake Charles, Louisiana. The loss meant a drop of 81 cents per share compared to a net gain of eight cents per share during the same period in 2009.
Anthony Sanfilippo, a former Harrah's executive who took over as Pinnacle CEO in April, explained that "Pinnicale is still in the early stages of implementing strategies to improve both property revenues and operating margins."
Read more on Pinnacle's quarterly report here.
What? Good News? Macau Profits on the Rise
Need something to cheer you up after all of the gloom and doom? Look forward to next week's report on Macau's post-World Cup boom. Wynn Resorts Ltd. and Las Vegas Sands Corp. both posted better-than-expected numbers thanks to strong returns from their Macau properties. The news was enough to propel Sands stock to its highest point in nearly two years. Even the MGM's depressing second quarter had one bright spot: a significant improvement in the performance of the MGM Grand Macau.
Follow us on Twitter for up-to-the-minute news.