Inside Gaming: Sports Books Bet on World Cup, France Bets Online, and Investor Bets Big on Vegas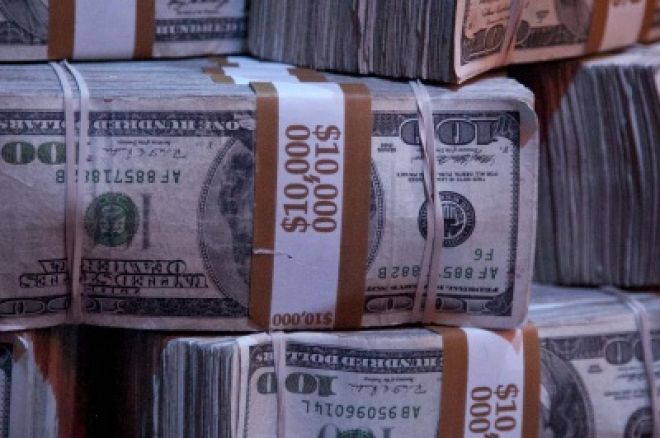 This week, Inside Gaming is all about betting big. Sports books across the globe are handling an influx of World Cup bets, and Las Vegas books are doing their best to prepare for a public learning about soccer on the fly. France prepared for World Cup action by issuing its first Internet gaming licenses since new legislation ended the state-run monopoly on online wagering. And one of Wall Street's highest rollers bet $1 billion on an economic turnaround for Las Vegas casinos.
Sports Books Gearing Up for World Cup Action
Sports books around the world are at the beginning of five weeks of intense World Cup betting both from high-volume sports bettors and casual soccer fans. International estimates for wagering volume reach as high as $2 billion, most processed by legal betting services in the U.K. and through online sites operated outside of the U.S.
Sports books inside the U.S. are still unsure exactly how much revenue the World Cup will generate or how long the phenomenon will last. "We know there is going to be interest in the World Cup, said Joe Asher, CEO of Lucky's, which runs 13 sports books in Las Vegas casinos. "We're going to find out quickly if the interest is more than just passing."
The 32-nation tournament began in South Africa last week and will continue for another month. Jay Rood, director of MGM's race and sports book, says he expects that "World Cup wagering is going to be matchup driven, such as when the United States plays." The fact that ESPN is televising all 64 games should also increase interest among sports fans in the U.S.
Hear more of the experts' predictions on World Cup wagering here.
In other sports book news, Cantor Gaming signed a deal to bring mobile gaming to the Tropicana's new race and sports book when the casino completes its $165 million renovation this fall. The hand-held devices will allow patrons to place wagers in bars, restaurants, and from the pool area. Cantor, an affiliate of financial services giant Cantor Fitzgerald, already has deals with the Palazzo, M Resorts, and the Hard Rock to equip their sports books with its eDeck mobile gaming technology.
Read more on the Cantor deal here.
France Issues 17 Online Gaming Licenses
Just in time for the start of the World Cup, France issued its first online gaming licenses in accordance with its new Internet gambling legislation passed last year. Arjel, the French gaming regulatory board, issued 17 licenses to 11 companies, including Austria's Bwin Interactive Gaming AG, Malta's BetClic Enterprises Ltd., and Everest Gaming. The first round of licenses do not authorize the companies to offer Internet poker. Separate permits will be issued in the next few weeks to address what Arjel refers to as "circle games."
Jean-Francois Vilotte, the president of Arjel, said in a radio interview that the board received 35 requests for licenses. "We have retained 17 at this stage," Vilotte said. "None have been formerly rejected." PartyGaming is among those companies applying for a license.
French national lottery operator Francaise Des Jeux and former state horse-racing monopoly Pari Mutual Urbain also received licenses. Their continued presence could make it difficult for others to break into the online gaming market, some analysts worry. To capitalize on the French market, companies will also have to work around the country's unusually high tax rates on gaming revenue. In France, gamblers are taxed based on amount wagered rather than amount won. Lorien Pilling, head of research at Global Betting and Gaming Consultants, said, "France is a big market. Whether it is profitable is yet to be seen."
Read more about the issues facing the French gaming market here.
Hedge Fund Titan Makes $1 Billion Bet on Vegas Recovery
Paulson & Co. bought 40 million shares of MGM Mirage and four million shares of Boyd Gaming during the last year. John Paulson, owner and chief brain behind the hedge fund, announced last week the fund is also exchanging previously owned bonds in Harrah's Entertainment for a 9.9 percent stake in the company. With that news, Paulson is demonstrating its faith in the casino industry by putting a large percentage of its resources into the same sector.
Paulson's firm "made billions of dollars betting against subprime mortgages, correctly predicting than an epic housing collapse would trigger broader economic decline." Some analysts see Paulson's willingness to bet on Vegas now as a sign the city is ready to rebound. Others think he's simply banking on a general economic turnaround that will eventually improve casinos' bottom lines.
Learn more about Paulson's purchases and what they might mean here.
Although Paulson is confident that Vegas is headed in the right direction, the Nevada Gaming Control Board reported last week that April was not a great month for the city. Gambling revenue decreased on the Las Vegas Strip during April despite gains in February and March. The drop for the strip's 41 casinos was just under one percent from April 2009 to April 2010 compared to a 15.8 percent drop for the same month in 2009 and 2008. Statewide, the drop was 5.7 percent. The board's chief of tax and licensing, Frank Streshley, said April is usually a "soft month," but that this year it was "softer than expected." Casinos did post wins, however, in baccarat and roulette.
Read more about April's returns here.