Latin American Poker Tour Peru Day 1: Ospina Rushes to Day 1 Lead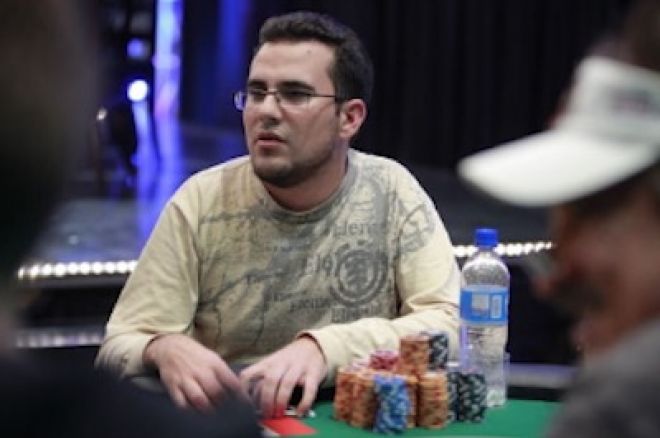 If there's one phrase that sums up poker in South America, it's this: "wild swings." Day 1 of The 2011 PokerStars.net Latin American Poker Tour Peru Main Event didn't disappoint in that regard, creating more than half a dozen intra-day chip leaders, including some that didn't survive to the bag-and-tag portion of the night. When the counts were tallied at the end of the night, Colombian Daniel Ospina carded the best round of the 122 players still in the hunt. He'll return as chip leader on Day 2 with 264,200 chips.
Ospina, a native Colombian who grew up in the United States, first appeared on the live tournament scene at last year's World Series of Poker. He cashed in three mixed-game events for a profit of about $23,000. Online, Ospina has been beating MTTs since 2008. Last year he cleared more than $100,000 in profit. In short, he's the real deal.
Ospina spent all of Day 1 at Table 2 in the front right corner of the room, seated with, among others, Humberto Brenes, Daniela Zapiello, Christian de Leon, and Shirley Rosario. It was not the easiest draw. At one point he was down to 11,000. Yet as often happens in live MTTs, Ospina built his stack all the way to 196,000 before anyone in the media room even knew who he was.
Ospina was not the first to top the Day 1 leaderboard. Faiber Rodriguez, Pablo Freschi, Roberto Brenes, Mario Lopez and Lisandro Gallo each had a moment in the sun. With the exception of Freschi, who flamed out in Level 10, they all fared better than defending champion Jose Barbero; LAPT Brazil champion Alex Manzano; Team PokerStars Pros Gualter Salles, Alexandre Gomes and Christian de Leon; and young guns Joe Serock and James Honeybone. None of those men made it to Day 2.
There are others chasing Ospina. Lisandro Gallo of Argentina (164,000) appears to be the closest, a solid 100,000 chips behind Ospina. Several other players are hovering in the range of 130,000 to 150,000 chips. We note with some passing interest that all three members of the Brenes family who entered this tournament – Humberto, Alex and Roberto – made it to Day 2. In a week of wild events at NAPT Mohegan Sun, who's to say there can't be a little magic down here in the Southern Hemisphere?
The second part of the four-part answer will come at noon local time (1700 GMT) when the survivors return for Day 2. Ospina will have the lead and the momentum.
Follow us on Twitter for up-to-the-minute news.
*Photo courtesy of PokerStarsBlog photographer Carlos Monti