The Nightly Turbo: Changes to PokerStars SCOOP, World Team Poker Postponed, and More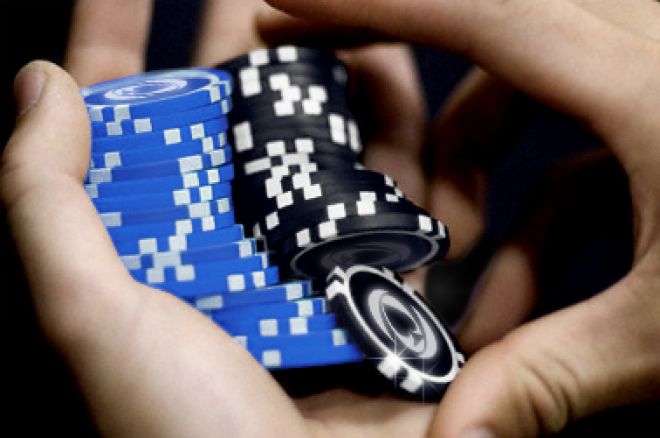 It's Friday. We've been looking forward to the weekend for quite a few days now. So to get us to it faster, we're going to get right to it. The Black Friday fallout continues as the PokerStars SCOOP schedule has changed, and the World Team Poker event has been postponed. Keep reading to find out more.
In Case You Missed It
Looking for some sweet new gear for those cold days in the Amazon Room this summer? Why not check out the latest Sin City Series where Sarah Grant talked to Noah Heller about his clothing company, Rise Clothing.
Gus Hansen and Patrik Antonius have been busy at the high-stakes online tables on Full Tilt Poker. How is Hansen's bankroll doing? The Online Railbird Report has the details.
Last Friday, the poker community went into a frenzy after they realized online poker in the U.S., as they knew it, had been changed, perhaps forever. Were the hysterical reactions warranted?
We all know that plenty of online grinders were affected by Black Friday. We recently talked to a few to find out what their future plans are now that grinding online isn't an option.
PokerStars SCOOP Changes
The PokerStars Spring Championship of Online Poker kicks off on May 8. We've been telling you about the event for the last few weeks, but for those of you who will be able to partake in the SCOOP madness, you should know that the times have changed. All the events have been moved up three hours - so don't be late. Also, note that guarantees have changed, too. Initially, the total guaranteed across all 38 SCOOP events was $45 million. That number has dropped to $25 million. (We'd like to thank our numbers expert extraordinaire Mickey Doft for his computational skills.)
Also, PokerStars has launched the Daily Bigs for those of you who need a big tournament fix on a daily basis. The tournaments run from 1800 - 2100 CET (1200 EDT).
For more on those tournaments, check out the PokerStars Blog.
World Team Poker Postponed
The World Team Poker Championship Event was supposed to be held at the South Point Hotel and Casino May 24-26. Not anymore.
"The recent developments in online poker has had a rippling effect throughout the poker industry," Michael A. Christian, CEO of World Team Poker said. "World Team Poker has decided that it is in the players and World Team Poker's best interest to postpone the event until the end of the summer. This should allow the current situation with online poker to settle down and resolve itself."
The event will be rescheduled for this summer, and once WTP officials release the new event dates, we'll be sure to let you all know.
Inside Deal
The latest ESPN Inside Deal was released Friday. Andrew Feldman, Bernard Lee, and Jon Anik discussed Black Friday and were joined by 2010 WSOP November Niner Jason Senti to talk about how he'll continue his poker grind and whether he'll be moving out of the U.S.
Before and After
On some days, we find ourselves scouring celebrity gossip sites, and we're amazed at some before and after pictures. After Black Friday, TwoPlusTwoer Dr. Spaceman started a "before and after" thread and we can say that we've never laughed so hard at stick figures before. Go ahead and check it out. It's OK to laugh.
Be sure to follow us on Twitter for up-to-the-minute news, and why don't you like us on Facebook while you're at it.