PokerNews Debate: Are Hysteric Reactions to Black Friday Warranted

Donnie Peters

Rich Ryan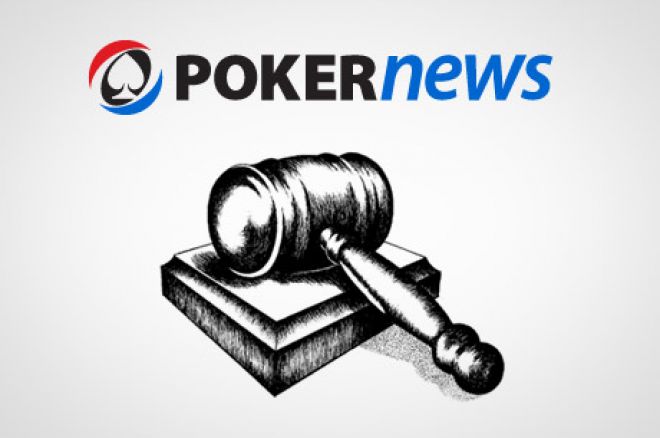 On Black Friday, the entire American poker community went to Twitter and Facebook to voice their opinions about the indictments handed down by the U.S. Department of Justice. Most of these messages were panicky, and some of the more popular hashtags on Twitter included, #pokerpocalypse, #pokerpanic and #ggonlinepoker. Some players had reason to fret; others were unnecessarily adding fuel to a white-hot fire. Now that it's a week later, we thought it would be appropriate to take a look back at the infamous day and examine whether the community's hysteric reactions were warranted.
Rich Ryan believes hysterical reactions were warranted
For American players who rely solely on online poker for their incomes or who have large amounts of money online, the mass hysteria on Black Friday was clearly warranted. These players had done nothing wrong, and then suddenly the carpet was ripped right out from under them. Countless players grind low and mid stakes, and are good enough to support themselves or their families; however, because these players aren't well-known ballers in the nosebleeds, we don't recognize them, making it hard to sympathize with them. This Two Plus Two thread paints a picture of these mid-stakes grinders in an attempt to capture the attention of the DOJ.
Another reason American players had the right to panic was that this sudden blackout was worse than being fired. Poker players are not eligible for unemployment benefits nor are they given two weeks notice. Additionally, playing online poker doesn't look that great on a résumé, so interviewing for "real" jobs won't be as easy as it sounds. The unemployment level is already high in this country, and now, suddenly, thousands of ill-prepared poker players are going to spill into the job market. This will be problematic for both online grinders and the millions of people who are unemployed and fighting for jobs.
The most obvious reason players have the right to panic is their frozen funds. God knows how much money staking legends Cliff "JohnnyBax" Josephy and Eric "Sheets" Haber have floating around, and high-stakes superstars Daniel "jungleman" Cates and Scott "urnotindanger2" Palmer seemed very upset on their respective Twitter accounts, leaving one to believe they have a ton of money online. It's easy to say that these people shouldn't have had so much of their bankrolls online, but this type of threat wasn't imminent, and these players are used to having large amounts of money in their cashier. If, for example, the Harry Reid bill passed last fall and players left money online knowing there was a blackout on the horizon, that would be more shameful — but this was so sudden that you can't blame the players for not knowing.
Were players like Tom Dwan and Phil Galfond more admirable for not panicking? Absolutely. Should players like Jon Aguiar and Erik Seidel get credit for making us laugh during a crisis? Definitely. But a plethora of players found themselves in dire straights, and it's pretty natural to freak out facing those circumstances.
Donnie Peters believes hysterical reactions were not warranted
It's not that online poker players — specifically the ones who make their living at the game — aren't warranted in their reactions, because some clearly have the right to be worried, but they should not be panicking. Worrying is a better term. No one should be panicking; panic won't accomplish much. I'd like to cite Olivier Busquet's recent blog post about the topic to show someone who is handling the situation correctly. Busquet is known to be one of the biggest online players in the world, but he's not freaking out. Why? Well, one could say he was prepared. I'm not saying that anyone could have seen this sort of thing coming, but it shouldn't be the end of the world.
Part of being a successful poker player is having excellent money management. Successful poker players know that it's silly to have all of your money tied up online. If you're one of those with everything tied up online (and I mean everything), you should pay attention to the fourth paragraph in Busquet's blog. He talks about doing some poker homework and looking at your strengths and weaknesses. If incorrect money management is one of your weaknesses, you can now spend time to modify your behavior.
Right now, the dust is still settling on the entire situation and the worst thing people can do when facing a crisis is panic. There's going to be a short period during which the outcome of the DOJ action will be unknown. That's when everyone involved needs to keep cool heads and not act irrationally. Even now, the online sites have begun the process of helping players withdraw funds they have online. Eventually, everyone wil get their funds. PokerStars and Full Tilt Poker, they will not want to tarnish their reputations and will do everything they can to return players' money.
Rich mentions that poker players aren't eligible for unemployment benefits, which makes the blow even worse. Well, all poker players know that going in. There's a trade-off in that poker players don't work for someone else. They make their own hours and can work wherever they want to without deadlines to meet and without the constraints much of the working force faces. Everyone knows that going in, on both sides. It's just the trade-off everyone accepts when they decide to become a professional poker player. Also, these thousands of "unemployed" poker players could just as easily take to the stock market as they once took to poker. Learn the ways, study, get better and begin making money that way. A lot of the risk-reward strategy plays the same as it would in poker, which seems like the right place for players to look right now.
This also isn't the end of poker, as some people may be alluding to. Poker is still alive and well, whether it be online in other areas of the world or in the live realm all over the world. I'm sure the players who frequented the New York City underground clubs didn't lose their minds when the clubs were shut down. They simply found other places to play. For one, the Las Vegas live poker scene has picked up a bit since Friday and with the World Series of Poker right around the corner, the games will always be good.
The phrase "cooler heads prevail" fits this situation perfectly. To quote Busquet from his blog, "Rahm Emanuel, the former chief of staff for Barack Obama and the recently elected mayor of Chicago famously once said, 'Never let a serious crisis go to waste.' I think that concept can and should be applied to this situation with online poker."
What is your opinion? Use the comments section below to let us know what you think. In the meantime, be sure to follow us on Twitter and like us on Facebook.