The Nightly Turbo: New SuperStar Showdown Challenger, Raymer on Fox, and More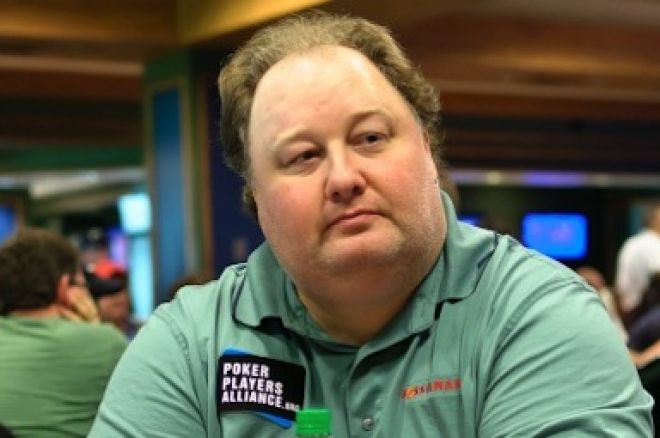 If you're looking for the top poker news stories of the day, then you've come to the right place. The PokerStars SuperStar Showdown has a new challenger, so read on to find out who it is, to check out Greg Raymer's interview on Fox Business, and how they party at the DOJ.
In Case You Missed It
Did you miss the latest episode of High Stakes Poker? We didn't. Check out the HSP recap for all the action that went down.
The PokerNews Podcast is in and the crew is joined by Matthew Kredell this week. They discuss the UIGEA, Black Friday, and the future of online poker in the U.S.
You can rest assure that we will be continuously updating the developments from Black Friday. The latest update is regarding Chad Elie and John Campos, two of the defendants named in Friday's indictments, and their release on bond.
Black Friday blocked U.S. players from playing poker online, but the European online poker market saw a surge in traffic the weekend following the indictment. Find out more in the latest edition of Inside Gaming.
While some of your favorite high-stakes online poker players were noticeably absent from the online high-stakes poker tables, there was still plenty of action. The Online Railbird Report has the action and who's winning again.
Both the Kahnawake Gaming Commission and the Isle of Man Gambling Supervision Commission issued statements on Tuesday regarding Friday's indictments of online poker's "Big Three." Read the statements to find out more.
New Challenger
The PokerStars SuperStar Showdown is coming back at you this Sunday, April 24, at 1500 EDT (1900 GMT). Viktor Blom will be taking on MASTERMIXUS in another special qualifier edition.
The rules are the same, 2,500 hands across four tables, but the stakes are much smaller. The two will be playing $5/$10, with each player putting up $15,000 - MASTERMIXUS' bankroll will come from PokerStars and whatever he has left at the end, he gets to keep.
Find out more on the SuperStar Showdown.
The Poker Players are Victims
2004 World Series of Poker winner Greg Raymer went on Fox Business Tuesday to discuss Friday's poker indictments.
"I don't think online poker is illegal under federal laws. The state of Washington has a law. The indictment has a discussion of New York state law, but based on the legal analysis that I've heard from other people who know a lot more about New York law than I do, this isn't illegal under that either," Raymer said.
He then went on to discuss that he believed poker is a skill game and the effect of the indictments and how it will impact players. "It's really just a money grab I think. I would estimate the Department of Justice and the FBI has literally put tens of thousands of man hours and therefore millions of dollars into their investigation leading up to this indictment. They could have spent all that time and money getting people who are actually doing evil in the world."
Watch the entire interview below.
Thew Signed
Earlier this year, Julian Thew's contract expired with his sponsor PokerStars. It was not renewed, but the pro didn't have to wait too long to be snatched up by another sponsor. It was announced today that Thew has signed with Sky Poker.
"I'm delighted and excited to be asked to join Sky Poker and really look forward to representing them at various live tournaments and playing in their many online events, including the brand new Sky Roller," Thew said. "Sky Poker is a well-respected and trusted company with a great community of players who I'll certainly be getting to know more."
Will he be making appearances on Sky Poker Channel 865 on top of representing the brand at poker tournaments? Head on over to UK.PokerNews.com to find out.
Party at the DOJ
While there are a few of MrSrslySirius' videos, we like more than Party at the DOJ, we can't overlook this one. Especially with lines like, "Got classified docs 'bout the poker sites on my desk in Washington. They're settin' up fronts to disguise the cash. Woah! Something's gotta be done," and clips of President Obama breaking it down at the end. Just watch it.

Remember, if you're not following us on Twitter, you probably aren't getting up-to-the-minute news. So why don't you follow along and solve that problem.