The Weekly Turbo: Chiliconnect, WSOP Rematches, and More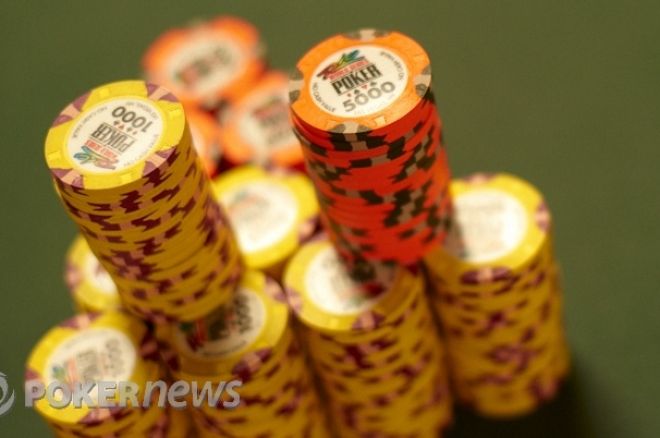 We know things get in the way some times and you may miss a Nightly Turbo here or there. That's why we're bringing you the Weekly Turbo, compiling the top poker news stories of the week, so you can keep up-to-date. This week, Chilipoker released Chiliconnect, the WSOP announced a series of rematches for the summer, and more.
ChiliConnect(s) You to Your Facebook and Twitter
Remember that announcement from Chilipoker we were telling you about last week? Well, it's here, and our detective work proved correct.
Chilipoker has launched Chiliconnect, a social media interface that allows players to share their results on their favorite social networks. Not only can you brag about that massive pot you just won, but you can make side bets with your friends, like cash-game challenges or last-longer bets. Chilipoker is the first online poker site to implement a feature like this, but with the social media craze not going away anytime soon, we're sure to see something like this pop up again.
If you want to try out the new Chiliconnect innovation, sign up for a Chilipoker account.
WSOP Rematches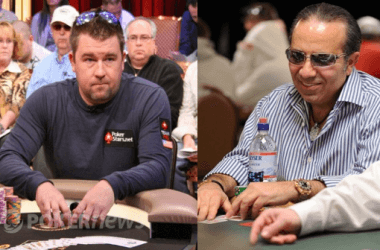 We all love a good rematch, Ali vs. Frazier, Liddell vs. Couture, and - Chris Moneymaker vs. Sammy Farha? No, Moneymaker and Farha didn't end up heads-up in some tournament you missed, but the World Series of Poker is pitting the two against each other in a rematch. In fact, at this summer's WSOP, there will be three one-of-a-kind rematches. Two have already been picked and the third will be chosen by the fans.
Moneymaker and Farha will play a best two-out-of-three format, one with the exact number of starting chips as they had in 2003, one with reverse starting stacks, and a third, if needed, with even chip stacks. The second match-up is a rematch from the 1989 WSOP Main Event between Johnny Chan and Phil Hellmuth. The two will play one match and begin with even chip stacks.
For the third match, fans will vote for their favorite out of a list of four.

1988 WSOP Main Event: Johnny Chan vs. Erik Seidel
2004 WSOP Main Event: Greg Raymer vs. David Williams
2006 WSOP Main Event: Jamie Gold vs. Paul Wasicka
2010 WSOP Main Event: Jonathan Duhamel vs. John Racener
To vote, you need to like the WSOP fan page on Facebook. The matches will be filmed on June 2 and will air in a two-hour special on ESPN on July 26.
Head on over to WSOP.com for more.
Game of Your Life
On Monday, PokerStars launched the Game of Your Life promotion. It's being touted as one of the site's "biggest and most exciting promotions ever."
What's at stake? A $100,000 package to the sporting event of your choice, anywhere in the world. And if that wasn't enough, there's more than $1 million in freerolls for players.
This promotion runs for the next six weeks. Players will need to qualify for the weekly freeroll through the daily freerolls that will run on the online poker site. The first five finals will have a guaranteed $100,000 prizepool, while the sixth is the freeroll where the Game of Your Life package will be awarded.
Game of Your Life package winners will be able to choose the event they want to go to, anywhere in the world, take as many friends as they want, and have all travel and accommodation included.
The first step in winning this awesome prize is signing up for a PokerStars account through PokerNews. And we hope that if you take down this event, you don't forget who brought you the news of the promotion. (Hint, hint.)
Zynga Acquires More Staff (from PokerTableRatings)
It was announced today that Zynga has acquired the team from MarketZero. What is MarketZero? Just the creator of PokerTableRatings, that's all. Just in case you didn't read this right, Zynga is acquiring the team from MarketZero, not PokerTableRatings. This marks Zynga's 11th acquisition in 11 months. According to TechCrunch, the team will help develop new and innovative features for the Zynga Poker game.
PokerTableRatings released a blog post regarding the announcement, and for those of you worried about your PTR account, don't.
"So what does this mean for PTR and our members? Nada. PTR hasn't skipped a beat and we're working hard to make sure PTR continues to be the best place to find stats on every online poker player," the blog post said.
Parting Ways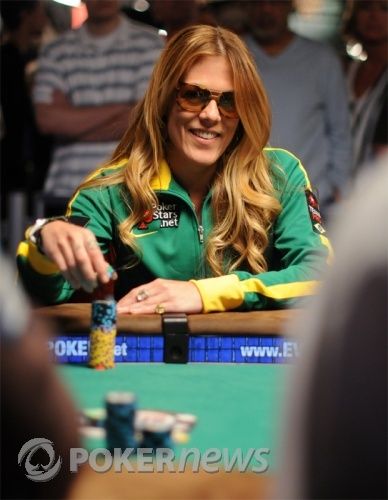 On Sunday, we were checking our Twitter feed and came across a tweet from Maria "Maridu" Mayrinck.
"After 5 great years with @PokerStars I've decided to leave the team, & will have pretty big news in about 2 weeks for all Brazil Poker!"
Followed by:
"I leave @PokerStars w/ nothing but the best things to say of them & am very happy w/ my decision. This will be huge for Brazilian Poker!"
Now we're not really sure what her new project is, and she could even be tweeting it, but we'd never know - most of her tweets have been in Portuguese.
Whatever it is, we'll be sure to let you know the news as soon as it becomes available.
You know what else is great for Brazilian poker, the BSOP — and you can be a part of it by signing up for a ROX Poker account and playing in our PokerNews BSOP events for a chance to win a BSOP package.
Online Poker in Washington, D.C.
Could Washignton, D.C., become the first place in the U.S. to legalize intrastate online poker? According to The Wall Street Journal, the city council approved a budget last year that would allow the district's lottery to operate an online poker site. The site would only be accessible within the district boundaries.
The time frame for Congress to to raise objections to the law expired Thursday, meaning that Washington, D.C., could become the first "test case" for intrastate poker.
"I figured that online poker was already happening here, and we just want to capture some of those revenue dollars. Every little bit helps," Michael Brown, D.C. city councilman said.
While the Poker Players Alliance said that it doesn't believe the district is "big enough to create a viable business," John Pappas, the PPA's executive director, hopes that since it is in "Congress' backyard," it might help get federal online poker legislation passed.
Read more at WSJ.com.
Wynn(ing) on PokerStars
If we were to tell you that PokerStars and Wynn Resorts formed a strategic alliance, we'd be rehashing the news from last month. Instead, we're going to give you a glimpse into Steve Wynn's mind (thanks to Forbes of course) and why he changed his mind regarding online poker legislation.
When asked why Wynn changed his mind, he said, "Last year [Nevada Senator] Harry Reid called me and said, "Steve, there are millions of people playing poker, and it's as American as apple pie. I want my office to look into this and see if we can regulate it." Harry and I have been friends for 40-odd years, we ran marathons together. . . . And I got contacted by the people at PokerStars [based in the Isle of Man], who asked, "Why are you not interested in this? Take a minute and learn the truth about this." That began my exposure to that company and that business and what they do, and I have to tell you I was shocked."
In the interview, Wynn went on to discuss why Isai Scheinberg, founder of PokerStars, wanted to strike this alliance with him and how his misconceptions about online poker changed after some research.
Head on over to Forbes.com for the entire interview.
Are you following us on Twitter? Go follow us now. While you're at it, there's no reason why you shouldn't like us on Facebook.
We have 264 SCOOP tickets to be given away across five PokerStars SCOOP Freerolls in May, all you need to do is earn 75 VPPs this month to qualify.